When a child is injured or diagnosed with a serious illness, the whole family is impacted. Lives can be turned upside down, and families are under enormous emotional and sometimes financial pressure. It can feel like it's impossible to hold it together for many families.
That's why Burns Bay Dance Studios is hosting another Dance for Sick Kids event to raise funds for Ronald McDonald House Charities – which do fantastic work in supporting kids and their families.
How Does it Work?
Burns Bay Dance Studios will be dancing every day for seven days to raise money to help families stay in a home-away-from-home with access to emotional and financial support.   Your help ensures that families don't have to navigate the challenges of illness or injury alone.
Please support Burns Bay Dance Studios by making a tax-deductible donation to our challenge. Your generosity will make sure that Ronald McDonald House Charities can help even more families with a seriously ill or injured child when they need it most.
Last year Burns Bay Dance Studios raised over $8000.
This year they are aiming for $10,000!
Burns Bay Dance Studios
founder Miss Chelsea knows first-hand the issue that families face when they are in hospital, and their near and dear are not close by.
Chelsa's daughter Amelie was a premature bub and spent time in the Neo-Natal Intensive Care Unit.   Chelsea's dear nephew Matthew was very sick with a brain tumour.
About Burns Bay Dance Studios
Burns Bay Dance Studios provides a fun-filled atmosphere for students who may wish to learn the creative skills of dance or merely for fitness.
They also provide classes for students who want to take dance a little more seriously and aspire to dance or teach one day professionally. Whatever your dance requirements maybe, you're in safe hands!
About Chelsea
Chelsea is the owner of Burns Bay Dance Studios. She started dancing at a young age with the Jane Stanley School of Dance.
She trained in RAD Classical Ballet, Jazz, Hip Hop, Contemporary, Modern Expressive, Musical Theatre and Tap.
Chelsea showcased her talent beforeBurns Bay Dance Studios and placed in many competitions.
At Burns Bay Dance Studios, the environment is fun, friendships and passion.
Each year Chelsea and the team at Burns Bay Dance Studios support Dance for Sick Kids and create a fantastic disco dance party to raise much-needed funds.
Burns Bay Dance Term Classes
During term, Burns Bay Dance Studios offers classes in Ballet, Jazz, Acro, Hip Hop, Tap, Contemporary, Solo, and Group Eisteddfods. Ages Walking to Adults.
Private coaching is available on request.
Their teaching team consists of many talented and professional teachers who aim to pass on their knowledge and talent and provide a fun, learning and creative environment through the art form of dance.
The school offers Ballet, Jazz, Acro, Hip Hop, Tap, Contemporary, Solo, and Group Eisteddfods, classes. Ages Walking to Adults. Private coaching is available on request.
Creative Kids and Active Kids NSW Service vouchers are accepted.
DOWNLOAD AN ENROLMENT FORM and EMAIL TO [email protected]
Burns Bay Dance Studio also offers Multiple Class Discounts
SECOND CLASS    5%
THIRD CLASS   10%
FOURTH CLASS   15%
FIFTH CLASS   25%
SIXTH + SUBSEQUENT CLASSES   30%
Burns Bay Dance Studios is holding their amazing school holiday dance camp from Tuesday 12 to Thursday 14 April 2022.
Ages 4-7yrs & 8-12yrs
Cost $80 (special discount for current BBDS students $70)
Time 9-3 pm (early drop off and late pick up available. SMS 0402779330 to organise)
Enrol email [email protected]
Bring your food, yoga mat or towel, water bottle, pillow and/or blanket for movie time.
We provide popcorn, chips and fruit.
Dance workshops include ballet, jazz, contemporary, musical theatre and acrobatic arts.
Creative Kids Vouchers accepted for camps.
Limited spaces in both age groups, so book in fast!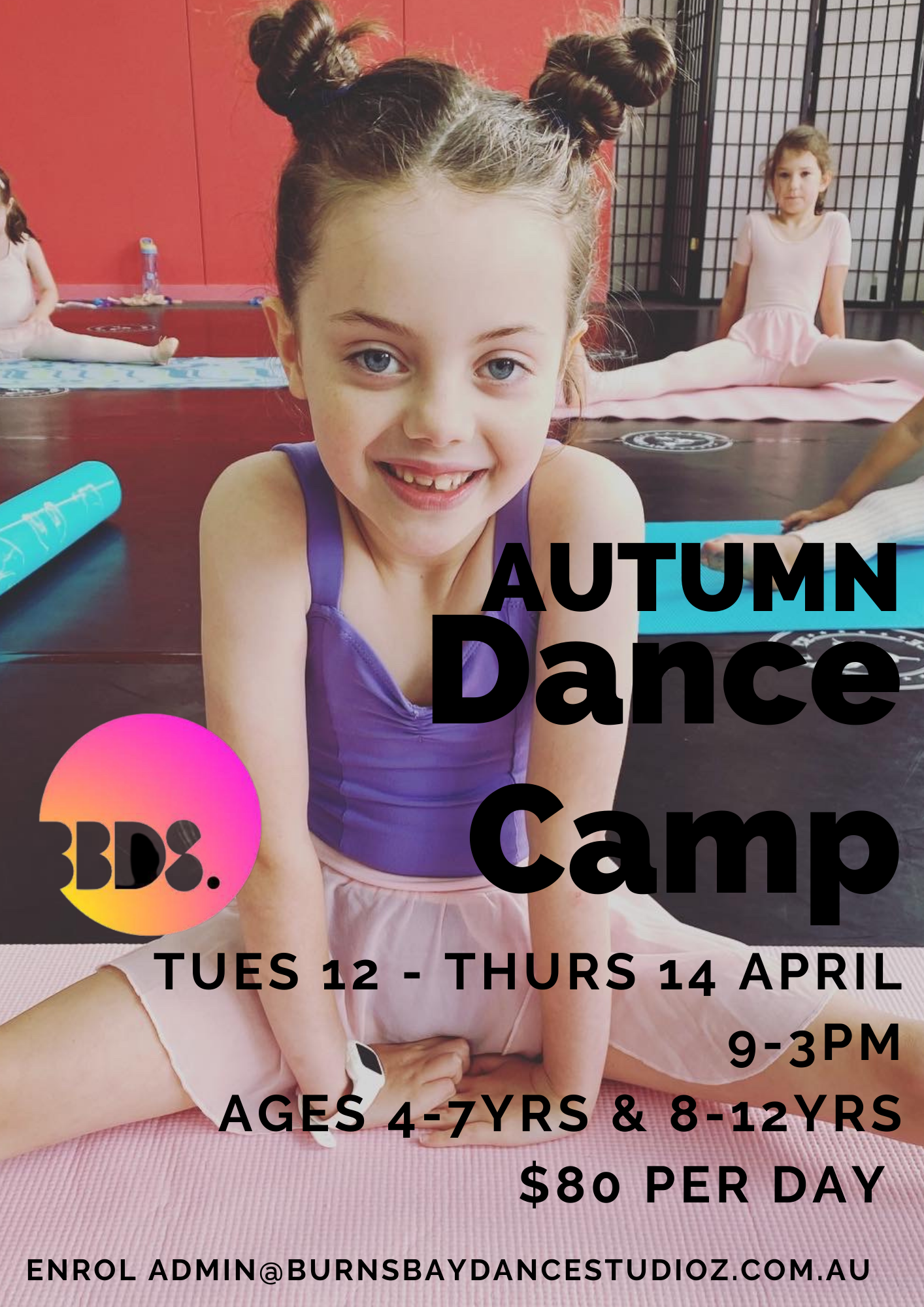 Burns Bay Dance Studios Contact Details
This is a sponsored post – Burns Bay Dance Studios is an ITC Business Supporter.
---
Keep Local News Free
---
Many of you have asked how you can support In the Cove. It's so easy – tell your friends about us, follow us on a different platform or subscribe to our weekly news blast.
We now have a Patreon account  where you can sponsor us for any amount you like (this allows us to keep local News free – no paywall!!!)
ITC wants to make sure you get local News when you need it by employing local people to help us out. We need your help – yes, local business advertises with us, but this is our sole source of funding. Feel free to be a reader sponsor if you have enjoyed our local news coverage – no amount is too small or too big. Thank you so much to the people who have already supported us via our press Patreon account. Help Us Here.
Stay tuned. We will be announcing our In the Cove Intern programme soon – where we will take on a part-time PAID intern who lives locally and is studying either PR, Social Media, Communication or Journalism.   This is our way to give back to Lane Cove, and as you would be aware, we offer free advertising for all local jobs as we are passionate about local jobs for local people.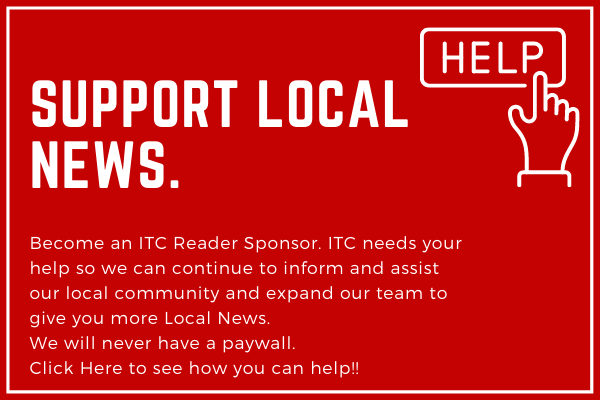 ---
Get Your Local News on Different Platforms
We have many platforms to follow, taking a different take on Lane Cove News and Information. Don't miss out!
Facebook: www.facebook.com/inthecove