Have you left it to the last moment to buy that Valentine a present?  Never fear we have some ideas for you (and some of them you can just give them a call and they will arrange it all)
Gifts for Her or Him
Flowers
Who does not love flowers on Valentine's Day?
Lux Rose Box from Pure Flowers
Dozen Red Roses from Spotted Orchid
Sweet Treats
Chocolate is the food of love and your love will love you more if you give them chocolate.
Chocolate Goodies from the Source Bulk Foods Lane Cove
Sexy Lingerie from Bella Cove Lingerie
Bella Cove Lingerie stocks beautiful lingerie from Lane Cove local Caroline Naran and her Naran Lingerie line (you can read about Caroline here).
Massage
Why not grab a gift voucher from Massage Envy or any of the massage places listed in our business directory.  Just give one of them a call and you can arrange it over the phone.
Massage Envy is will give you a bonus if you buy a gift card* for a massage, facial or stretch!
(*min. 125$ – See website T&Cs for details)
Tea Towel
Now let's face it – a Lane Cove Tea Towel is the gift that makes everyone feel in the mood for love.  They are available at the Burns Bay Bookery or if you want a Northwood, Longueville or Riverview Tea Towel you can buy them via this link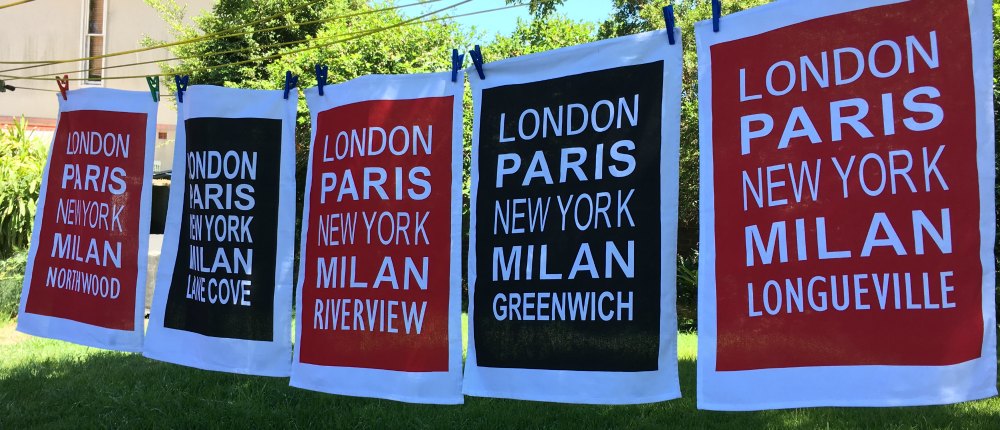 Lane Cove Dinner Ideas
Both the Lodge and Shorties are open on Valentine's Day.
Shorties will set the mood with their share plates and extensive cocktail list.
Gifts for Him
Craft Beer
Porters Northwood has the new – FOO TOWN LARGER!
To celebrate their upcoming "Concrete and Gold' Australian tour, the Foo Fighters have collaborated with local brewery, Young Henrys to develop a hazy, easy drinking craft beer!
We're stoked to announce "Foo Town" Lager, has arrived in-store here at Porter's Northwood, and they have strictly limited stock. Available now until sold!
Leather Goods
Found Gift and Homewares has the most extensive range of men's gifts in Lane Cove.
Competition
Valentine's Day Comp thanks to The Source Bulk Foods Lane Cove
Just tell us in 25 words or less why you love the Source Bulk Foods Lane Cove – you can enter on the post on our Facebook site or our Instagram site.
You will pick up your prize on Valentines Day and be able to give it to your one true love Good luck all!
---
Do you have a local issue you would like help with? ITC is here to help just email us at [email protected]