Over thirty Fire and Rescue NSW (FRNSW) firefighters responded to a crane collapse on Taylors Lane in Lane Cove, just before 6 pm yesterday evening (7th April 2021).  The incident occurred at the Taylor's Lane Development Construction site at 25-29 Longueville Road; not far from the Lane Cove Bus interchange  (Note most Lane Cove residents refer to this section of Longueville Road as Epping Road).
What Happened?
While lifting a demountable building, a crane collapsed, coming to rest on the side of a building. Several people were evacuated from adjacent and nearby buildings, while Fire and Rescue crews worked to bring the incident under control.  Our roving reporters were all over it and below are some of the images they captured (even at midnight).
NSW Police Force and NSW Ambulance responded to assist, and SafeWork NSW was notified of the incident.
Video was taken by Alison Bellis
With the assistance of another crane, the collapsed crane was righted and removed from the scene just after midnight.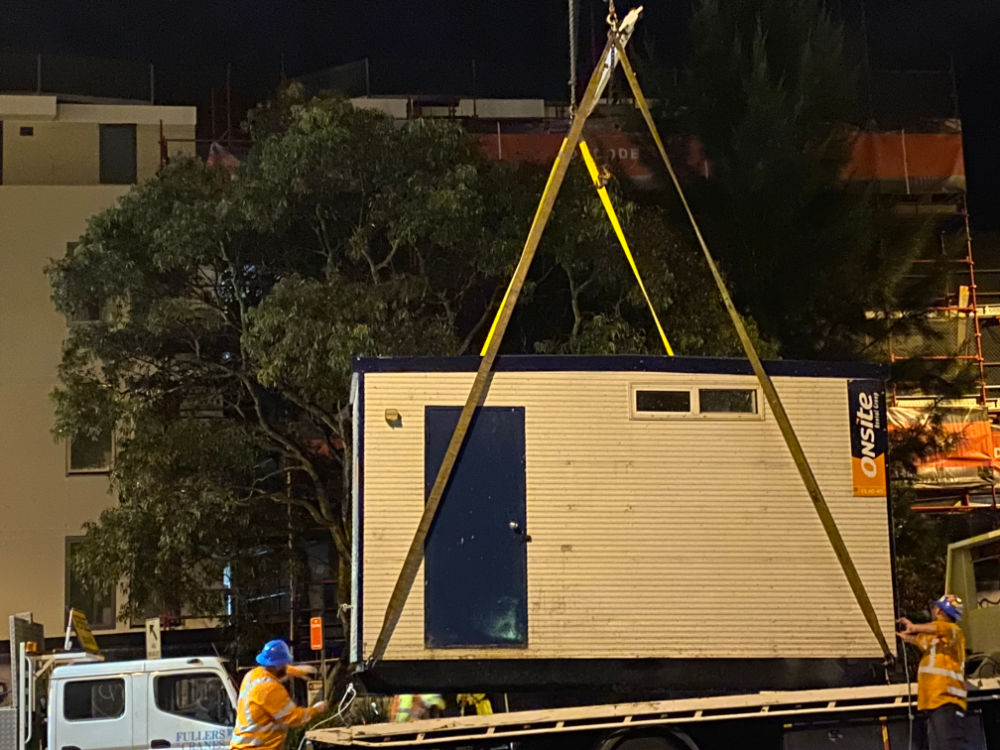 Our cover photo source is NSW Fire and Rescue.
Help In the Cove Grow
In the Cove wants to employ local people, we want to bring even more news to you, and we need your help. Become an In The Cove member, and we have a little gift for you (our very own reusable masks sourced from a Lane Cove business). To find out how to help here and how to get your reusable mask, hurry as stocks are limited. 
Local News At Your Fingertips
In the Cove is run by locals. It is the only online hyperlocal news and media business based in Lane Cove.  We provide local free news – we do not have a paywall and will never have a paywall.