Lane Cove local Dimitri Armatas is currently starring in The Cripple of Inishmaan by Martin McDonagh.  McDonagh also wrote The Beauty Queen of Leenane and Three Billboards Outside Ebbing, Missouri.  It's a dark comedy, set on a small island off the west coast of Ireland.  The season runs until 26th June 2021 and is playing at The Pavillion Theatre in Castle Hill.
Dimitri plays Johnnypateenmike, the town loudmouth and gossip, who spreads the word that a film crew from Hollywood has arrived on the neighbouring island of Inishmore to make a documentary.
Dimitri has been active both as an actor and writer for over 10 years. After graduating from ACTT in 2011, he staged his first written work, Errors, which was well-received by critics and audiences.
He has written two other works: Haus, which he produced in 2013 and once again performed in 2014. Also, a novel called In This Life, the true memoirs of an MS sufferer
His acting roles include the title role in Frankenstein for the Genesian Theatre company as well as the roles of Jonothan Harker in Dracula and Mr Elton in Emma. This is his second time performing at The Pavilion Theatre after playing both title roles in the 2020 production of The Strange Case of Dr Jekyll and Mr Hyde.
Rave Reviews for the Production and Dimtri
The Sydney Arts Guide reviewer had this to say about the production and Dimtri:
"As director, Dave Went's powerful production of THE CRIPPLE OF INISHMAAN paints a vivid picture, using a mix of humour and dark moments, of an island community who are oppressed by grinding poverty, superstition and history, yet manage to get along and somehow survive. The cast of amazing characters are insensitive and often very unwise, yet are at times capable of real kindness. It's not any extraordinary events but the small things that intrigue and frustrate us, making us both want to laugh and cry in this excellent production."
"We meet Johnnypateenmike played with much gusto and energy by Dimitri Armatas, the town loudmouth and gossip."
"I highly recommend a visit to the Pavilion Theatre to see THE CRIPPLE OF INISHMAAN by Martin McDonagh playing from  4-26 June. The theatre is in the Hills Showground, Doran Drive, Castle Hill."
Reviews by Judith called it "a fecking good production!"
Theatre Travels said:
"The Castle Hill Players production of this work is not 'bad' by any means. Quite the opposite. The frankly mind-blowing set designed by Maureen Cartledge wouldn't be out of place on a professional stage. The acting is undeniably impressive, particularly 14-year-old Toby Rowe as the dimwitted Bartley. Both he and Dimitri Armatas, as insufferable town gossip Johnny Pateen Mike completely stole the show in every appearance. The accent work, for the most part, is very convincing and director David Went certainly knows how to move people around the stage."
Hills to Hawkesbury Community News said:
"The play features a wonderful array of talent portraying fascinating characters such as Johnnypateenmike (Dimitri Armatas), a loudmouth bore who insists on knowing everyone's business who lives with his ancient mother (Annette Emerton), a craggy widow drinking herself to death – and who won't go quietly."
Dimitri's Life in Lane Cove
ITC asked Dimitri a few questions about his life in Lane Cove:
How Long Have You Lived in Lane Cove?
I've lived in Lane Cove on and off for 10 years, living for two and a half years in Epping. Several relatives live in Lane Cove, including my grandparents and some cousins, so it's always been home and somewhere familiar to be able to come back to.
I didn't go to school in Lane Cove; my education was mostly in North Sydney but some of my cousins were students at the Lane Cove Public School, and so I was there frequently for fetes and fairs.
Have You Acted in a Lane Cove Theatre Company Production?
I have worked with the LCTC in two plays. The first was The Crucible in 2013, a play on the Salem witch trials in which I played the ill-fated John Proctor.
In 2016, I played Jim in the production of Away. I was playing a role much older than myself (becoming a trend) and got to see what I would look like with grey hair, which was a nice insight. The productions were always fun as great people are involved in the Lane Cove Theatre Company.
What Do You Do When You are Not Acting?
I work in sales at the moment. I've worked in sales for quite a while across various industries and departments.
Whilst definitely not as thrilling as being on stage, at least it comes with the opportunity to converse and relate to others.
Apart from work, I also enjoy writing a lot, having written and staged two of my own works, Errors in 2012 and Haus in 2013/2014.
Nothing relaxes me more than than a session on the mandolin or a wander down to Blackman Park.
What's Your Favourite Thing to Do in Lane Cove?
My favourite thing to do in Lane Cove is eating at different Lane Cove restaurants.
Sometimes I start with sushi at Sushi Maru, follow it up with something hot from Chargrill Charlie's and then head home with gelato from Gelatissimo. Call me gluttonous, but I love it and it's all within walking distance.
What's your Favourite Lane Cove Coffee Shop?
My favourite coffee shop is Two Brothers. My family had had a connection to the place for a long time from back when my mum worked at Aristocrat when she was a teenager. Many great stories. Quality is always good and always a great place to be.
Well done to Dimitri.   If you see him around Lane Cove, give him a wave.
The Cripple of Inishmaan by Martin McDonagh until June 26 2021, Wednesdays, Fridays and Saturdays at 8:15 pm and Sundays at 4:30 pm All tickets are $25. Booking Link here  or call 9634 2929. Discover NSW Vouchers are accepted.
Are You Looking to Buy or Sell in Lane Cove?
In The Cove is now producing a weekly Lane Cove Property Update. See our latest update here. 
If you are selling, ask your agent if they are an ITC Lane Cove Property Guide supporter.

In the Cove is on Instagram
If you would like to follow ITC's travels throughout Lane Cove and see some beautiful pictures of where we live, follow ITC on Instagram
 here.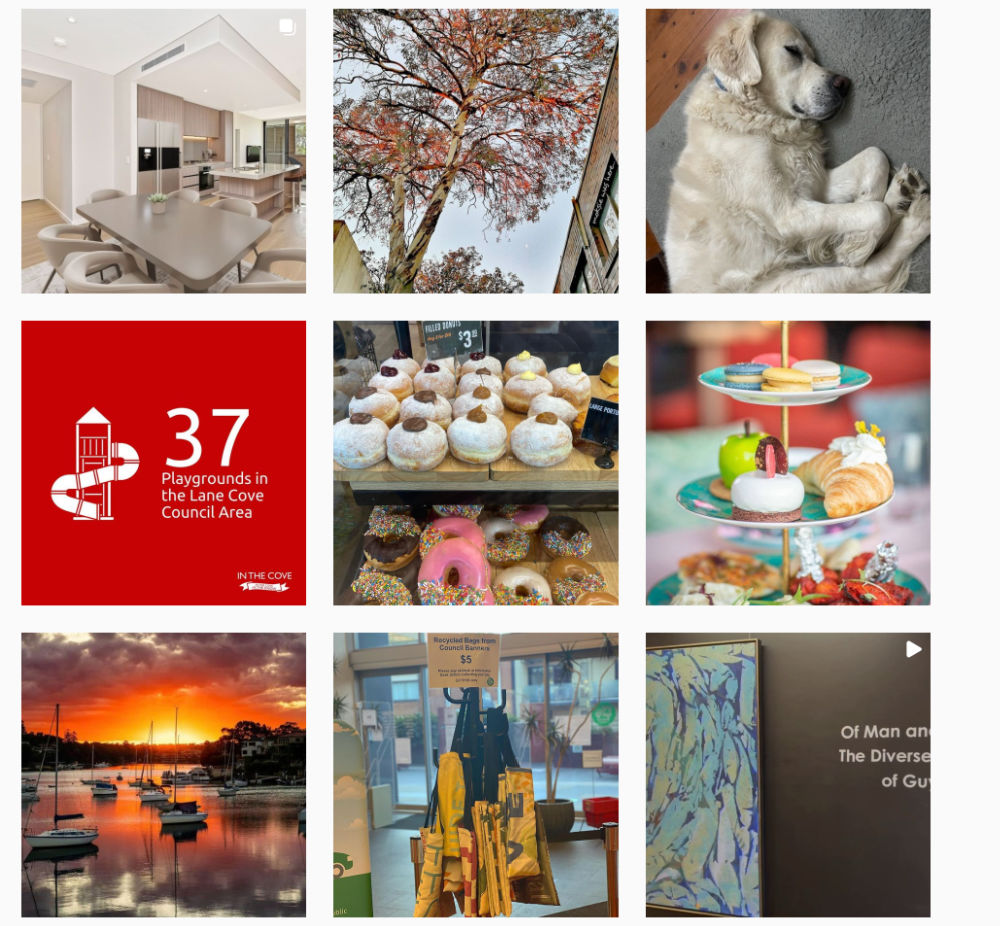 In the Cove Weekly News Blast
Have you ever heard people talking about a hot Lane Cove issue and wondered how they knew about it?  More than likely, they get our newsletter every Wednesday Night at 7.30 pm, and it has all the info that was on any of our social media platforms and more – so sign up now and never have FOMO (fear of missing out). SIGN UP HERE