It's a big decision trying to work out which school your child will attend for primary or secondary school.  When ITC was deciding on schools we found the best way was to attend an open day.  You get to meet teachers, students and other parents.  You also tour the facilities and can make comparisons.  If you are deciding on a school ITC highly recommends you attend an open day.
Primary Schools
High Schools
---
Open Day:Friday 29 April 2022 9am-10:30am
Address:  5a Glenroy Ave, Middle Cove
Website:  glenaeon.nsw.edu.au/openday
Phone:  +612 9417 3193
Email:  [email protected]
Type of School:  Independent, Non-denominational, Co-ed, Preschool-Year 12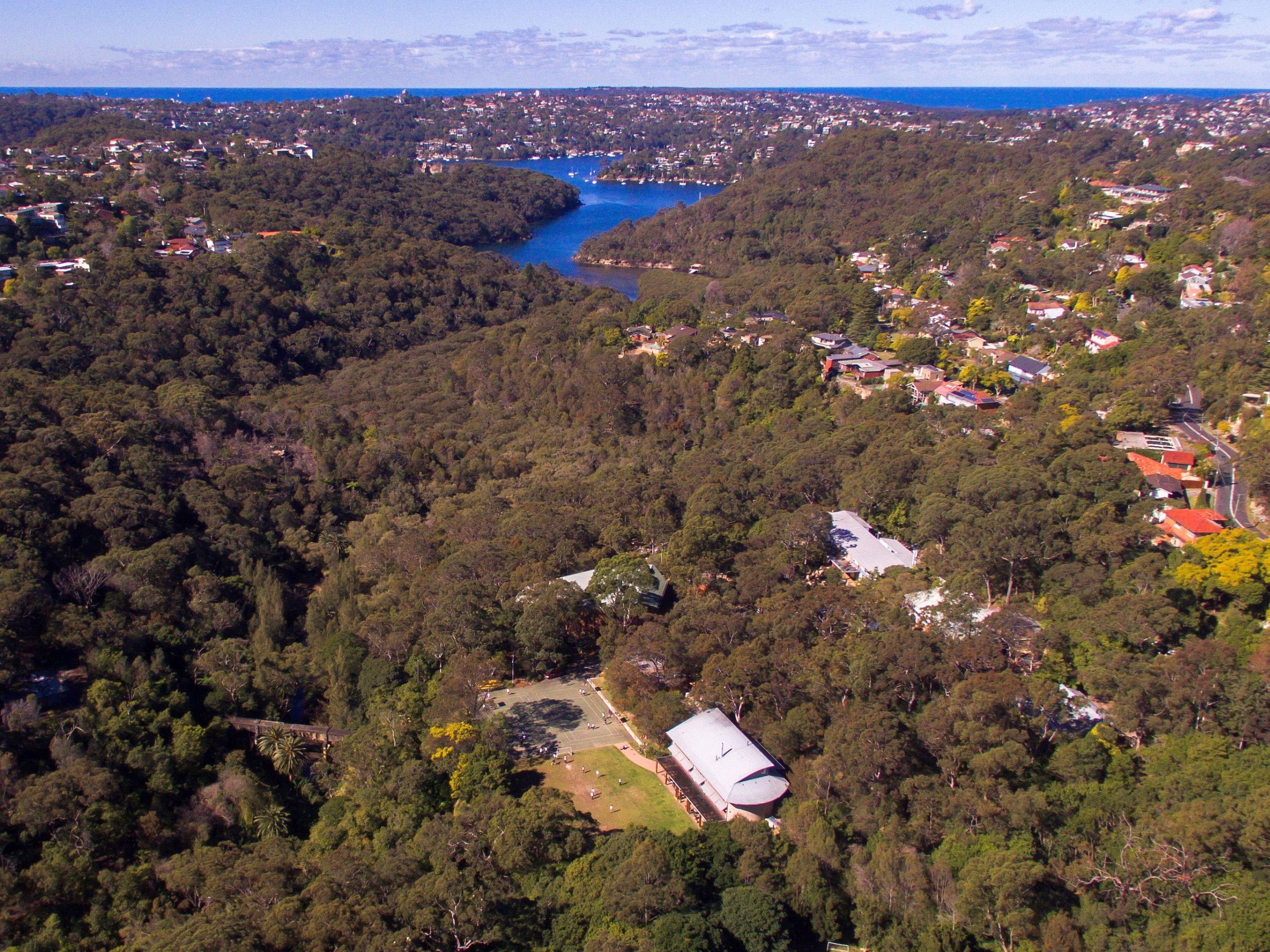 This Open Day event has been adapted to ensure our community stays healthy with COVID-safe practices in place.  All guests must pre-register and sanitise hands on arrival at our beautiful bushland campus and maintain social distance between family group.
Glenaeon Rudolf Steiner School is an independent, co-educational school catering for children from Preschool through to Year 12. The school is situated on three inspiring campuses on Sydney's lower north shore. Our main campus at Middle Cove (Years 3-12) is located in a pristine bushland setting reaching down to Middle Harbour. The Kindergarten to Year 2 campus is situated nearby in Castlecrag while our Preschool is in Willoughby.
For over 60 years, Glenaeon has provided an academically challenging, culturally enriching, warm, and nurturing environment for young students. Through a broad and challenging curriculum and co-curricular programme, students are encouraged to think creatively, act ethically, and express themselves culturally. Our goal is to help students find meaning in life, and to live a life with meaning.
The school blends the NSW Board of Studies Curriculum with the ACARA- recognised Australian Steiner Curriculum and offers a wide range of subjects to HSC level. In 2020, Glenaeon ranked 64th in the top NSW schools with a top ATAR of 99.55
All Glenaeon students participate in the aesthetic program of drawing, painting, music and drama. A wide range of co-curricular activities are offered including a computer coding, debating, intra and inter-school sports competitions including fencing, netball and soccer and several music ensembles, bands and choirs. The school's award-winning Outdoor Education program builds skills in adventure activities across Australia. Each year high school students undertake challenging expeditions including Tasmania's Overland Track and Kakadu National Park.
To find out more about meaning and direction through a Glenaeon education, call 61 2 9417 3193 or visit www.glenaeon.nsw.edu.au
---
Open Day: Saturday 5 March 2022 12-3pm
Address: Reiby Road, Hunters Hill
Website: huntershd-h.schools.nsw.gov.au
Phone: 02 9817 4565
Type of School: Co-Education Public School
All prospective families are welcome to attend the Hunters Hill High School OPEN DAY on Saturday 5 March 2022. This will be a COVID-Smart Event. (No need to RSVP)
Please join us on the day to hear the Principals Address; speak with our wonderful teachers and support staff and tour our spectacular grounds.
More information will be available soon on the Hunters Hill High School website and FB page, or please call our school office for further details on 9817 4565.
We look forward to welcoming you to our school on Saturday 5 March 2022!
---
Open Day: Thursday 3 March 2022 3:30-6:00pm
Address: Huntleys Point Road Gladesville, NSW, Australia 2111
Website: riversideg-h.schools.nsw.gov.au
Phone: (02) 9816 4264
Type of School: Girls Public High School
The 2022 Riverside Girls High School Open Day will be a strictly TICKETED EVENT. Tickets are free of charge and are a requirement for entry. To meet physical distancing guidelines, each family is limited to 2 tickets – one parent and one child. If you have twins/triplets, please call 9816 4264 to make suitable arrangements.
Each ticket is only valid for the 1 hour session booked.
A waitlist is available for those not able to secure a ticket. If a ticket becomes available, the next person on the waitlist will be offered the ticket. The ticket offered needs to be claimed within 24 hours otherwise it will be offered to the next person on the waitlist. Depending on demand, other opportunities may be organised later this year and those interested will be notified.
To comply with COVID-19 requirements, all attendees must wear a mask at all times whilst onsite. All adults must be fully vaccinated and will be required to show their vaccination certificate on entry.
If circumstances change and you are not able to attend, please advise on 9816 4264, so your tickets can be released to those on the waitlist.
In addition to Open Day. the Principal will be available for small group tours throughout the year. Please contact the front office on 9816 4264 to register your interest.
---
John Colet School
Open Day: TBC
Address: 6 Wyatt Ave, Belrose
Website: johncolet.nsw.edu.au
Phone: 9451 8395
Type of School: Multifaith independent coeducational K-6
Our foundational education prepares students for the wonders & challenges they'll face in life. Our unique Primary School education is based on principles of academic excellence, rich cultural curriculum, spiritual values & character development. An annual Shakespeare Festival is a highlight for all with its core academic skills. Students are taught within a caring, supporting environment of trust & stay with their class teachers for 2-3 years for stability and connection. A daily vegetarian lunch is also provided.
Our focused teaching, proven methodology & effective delivery of NSW's curriculum has consistently placed us among top-ranking primary schools in Australia. The success of our program is seen in the result of happy, motivated children who see themselves as part of a community.
John Colet School is a multi-faith School, where spiritual and character development is an important aspect of our students' development.  The children are introduced to simple exercises in self-awareness and inner stillness. There are regular moments of quiet between lessons, and at the age of 10, the children can learn meditation. The aim is to give children a quiet sense of self assurance and confidence. Philosophy classes are conducted at all age levels, as open discussions addressing questions such as Who am I, How should I live my Life, What does it mean to be a good friend? Scripture classes draw on a range of traditions from East and West.
A wide range of clubs and activities are offered both within school hours and before and after school, including sailing, tennis, fencing, chess, music tuition, ensemble, yoga, classical and modern languages and gardening. Swimming lessons are provided during school time. All students learn choral singing and music notation. The children take part in all sorts of outside competitions – such as singing eisteddfods, inter-school debating or sport, or inter school chess championships. A full list of clubs and activities is on our website.
---
Open Day: Sunday 6 March 9:30am – 1:30pm
Address:  128 Miller Street, North Sydney
Website: events.humanitix.com/monte-open-day
Phone:  (02) 9409 6200
Email:  [email protected]
Facebook page: montesantangelomercycollegensw
Type of School: Independent Catholic secondary day school for girls, Years 7 to 12
Monte Sant' Angelo Mercy College has been educating and caring for young women for more than 147 years, continuing a tradition of excellence in Catholic education in the way of our founders, the Sisters of Mercy North Sydney.
Register for the 2022 College Open Day to ensure your visit and discover what makes Monte the best choice for your daughter's education. We look forward to welcoming you to the College and sharing all that Monte has to offer your daughter.
---
Open Day: Tuesday 15th March 9 – 10.45 am.
Principals Information Session at 9.15 am in Learning Centre followed by School Tour
Register for Open Day: https://forms.office.com/r/enQaWHjWmU
Address: 67 Baringa Road, Northbridge, NSW 2063
Website: www.stphilipneri.nsw.edu.au
Phone: 02 9958 7136
Type of School: Catholic Co-Educational Primary School
The dedicated and talented staff at St Philip Neri work to provide quality learning and teaching to foster academic and human excellence in your child.
Each child is unique and special with their gifts, and we are honoured that you are considering us to share the journey with you as these gifts unfold.
St Philip Neri has a culture of respect that honours the dignity of each person. Based upon our school motto, "Deeds not Words", our students are invited to engage in social justice programs by making relevant connections to the contemporary world.
We support you in your fundamental role as your child's first educator. We partner with you throughout your child's schooling with a shared vision and high expectations, enabling them to reach their full potential.
We focus on educating our students for the future by enabling our learners to work collaboratively and be creative, innovative, deep thinkers who take risks and learn from their mistakes.
We understand the importance of balancing the different needs for the body and mind at St Philip Neri and, in response to this, offer a comprehensive range of extracurricular activities.
We warmly welcome you to experience the nurturing and dynamic community of St Philip Neri at our Open Day on Tuesday 15th March. Please register your attendance to our Open Day here: https://forms.office.com/r/enQaWHjWmU
---
Cameragal Montessori School
Open Day:  10am-12pm, Saturday 5 March 2022
Address: 2B Montpelier Street, Neutral Bay
Website: cameragal.nsw.edu.au
Phone: 02 9954 0344
Type of School: Co- Educational Montessori School
Please join us on Saturday 5 March for the Cameragal Montessori School Open Day.
This is a wonderful opportunity to meet our amazing teaching staff, explore our Forsyth Park campus and the beautifully prepared classroom environment. Learn more about our school and the Montessori educational philosophy and meet some of our current families and discuss why they chose Cameragal for their children.
Cameragal Montessori School has provided an Authentic Montessori Education for over 40 years, delivered by an exceptional Montessori trained Staff. Cameragal is committed to fostering independence and a lifelong love of learning in children.
Cameragal Montessori School offers programs for children ages from birth to 12 years of age. Each stage of development is catered for in its own unique learning environment to develop academic, social and emotional skills while guiding each child to their full potential. Cameragal has campuses in both Neutral Bay and Lavender Bay.
Come and discover the Inspiration of Montessori.
We look forward to seeing you soon!
---
Saint Ignatius' College Riverview
Dates: Tuesday, 17th of May 2022 – For 2025 Enrolments (Year 5 or 7). Tuesday, 9th of August 2022 – All enrolment years.
Address: Tambourine Bay Road, Riverview
Website: riverview.nsw.edu.au
Phone: 02 9882 8222
Email: [email protected]
Type of School:  Independent boys' school from Year 5 to Year 12 (Boarding Years 6-12)
Established in 1880, Saint Ignatius' College Riverview is a Catholic school in the Jesuit tradition, providing holistic education for young men from Years 5 to 12.
Our Jesuit ethos of developing "men for others" means our educational program not only equips our students with the skills to succeed in the world, but also the drive and compassion to change it for the better. Our pastoral care program, which is central to college life, is underpinned by the Jesuit spirit of cura personalis (care for the individual), which ensures that every student is known and cared for. Riverview is committed to helping every student develop their highest potential, whether it be in academic life, sports or creative and performing arts. We are proud to foster an environment that encourages students to discover and develop their unique talents.
Spread over a 110-acre campus along Lane Cove River, our facilities include exceptional learning spaces, a fully equipped sports centre, several theatres, state-of-the-art music centre, boat shed and an agricultural plot. Located in the Sydney Metro area, we are in walking distance from the local shopping district and just 10 minutes' drive from the city.
---
Open Day: Wednesday 30 March 3:30pm-4:30pm
Address: 181-187 Longueville Road, Lane Cove
Website: stmlanecove.catholic.edu.au
Phone: 9427 3508
Type of School: Catholic Co- Educational Primary School
St Michael's Catholic Primary School Lane Cove welcomes students whose families want them to grow in faith and learning. We prepare students for an ever-changing world by providing skills for life and encouraging academic performance in an environment of innovation. Critical and creative thinking are central pillars of our teaching, and the social and emotional development of students are given focus along with academics.
Close connections with the community and parish ensures that St Michael's is an all-embracing and all-welcoming school fostering the growth of the whole child. We welcome families of other faith traditions who desire a Catholic education for their children. St Michael's aims to work in partnership with families to develop positive and confident citizens of the future.
For 100 years, St Michael's has provided a nurturing, growth oriented environment for our students. We offer a broad range of academic opportunities for all including specialist physical education, music, Italian and STEM. Each student in Years 3-6 learns to play a musical instrument with a qualified tutor and plays in our school based ensembles. We are an accredited Newman Gifted Education school and also offer a range of support and adjustments for students with learning and other needs.
As one of over 150 Sydney Catholic Schools (SCS), we have the capacity to draw upon the massive resources of a large system of schools, and as a result St Michael's is able to offer extra-curricular opportunities such as pathway sports which can lead to nationals, SCS eisteddfod and musical performances, along with curriculum support and development. The SCS Education and Research team are constantly advising schools on best and innovative practices.
Would you like to find out more about St Michaels? Please join us for our open day session which will run from 3:30pm – 4:30pm on 30 March 2022.
Places are limited to three people per family and numbers will be capped to comply with COVID restrictions.
Guests are invited to arrive at 3:20pm and the presentation will commence at 3:30pm.
You will have an opportunity to meet the Principal, staff and some students; hear about our school; have a tour and ask questions of the school team.
We look forward to meeting you.
Open Day: 8 March 2022
Address: Holy Family Catholic Primary School Lindfield, 4 Highfield Road, Lindfield NSW 2070
Website: hfldbb.catholic.edu.au
Phone: (02) 9416 7200
Type of School: Catholic Co- Educational Primary School
Come along to the Holy Family Lindfield Open Day 2022 on Tuesday 8 March and see what a day-in-the-life of a great school is all about.
Open Day is a wonderful opportunity to experience what our school can offer you and your child. Our school tours will be an opportunity for parents and children to meet our Principal, Lou Dogao, chat with our friendly senior students and teachers, see a typical school day in action and tour the school facilities. We look forward to welcoming you to our school.
The Open Day schedule is as follows:
Morning session: 9 am to 10.30 am (Principal's Address: 9.30 am)
Evening session: 6 pm t0 7.30 pm (Principal's Address: 6.15 pm)
We welcome any prospective new families to come along to our information session.
---
Sydney Grammar School, St Ives Preparatory School
Open Day: Friday 6th May 2022, 9am – 12pm. Headmaster's Tours are also offered throughout the year. Bookings are essential.
Address: 11-21 Ayres Road, St Ives NSW 2075
Website:  sydgram.nsw.edu.au/st-ives
Phone: 8302 5200
Email: [email protected]
Type of School:  Independent, secular and academically selective boys' preparatory school.
Sydney Grammar School, St Ives Preparatory, is a school for busy boys who love to learn, ask lots of questions and think deeply about their world. From Preschool to Year 6,  St Ives Prep embraces a strong school-wide culture of reading and the joy of discovery.
Apply now for 2023 places in Preschool, Kindergarten, Year 3 and Year 5.
The School has both impressive curricula and extra-curricula programmes with the boys growing and learning in fields such as literacy, music, drama, sport, the visual arts, languages, social sciences, debating, STEM, science and chess.  St Ives Prep is dedicated to developing rounded boys who are passionate about learning and keen to be active, informed and critical thinkers. The School is set in beautiful grounds with plenty of space to play. The St Ives Prep bus has a number of stops in the Lane Cove and Hunters Hill area.
Contact Enrolments on 8302 5200 for further information.