You don't need to leave Lane Cove to find the perfect Mother's Day Gift. We've put together a selection of gifts available ITC (or close by!), so get shopping!
Show Mum how much you care with a gift voucher for a facial or massage this Mother's Day. All vouchers for $100 or more will receive a complimentary Face Inc Mask for Mum. We also have some wonderful Sothys packs available – Noctuelle night cream, multi eye cream & Hydra mask for $163 (save $30!).
Zjoosh have so many very beautiful gifts for beautiful mums. Enjoy a gift with all purchases over $150 and of course complimentary gift wrapping for every purchase too.
THE SOURCE MOTHERS DAY HAMPERS – Give the Gift of Nourishment and Relaxation
Nourishment and Relaxation is not only food for the body but also food for the soul. This Mothers Day The Source Lane Cove has a beautiful range of products so you can pamper your special Mum. Choose one of our pre-made hampers or design your own personalised gift.
Bliss Hair and Body has mum covered this Mother's Day with our Blissful gift voucher and pamper packs.
Our new range of Yuu Sleepwear has arrived in time for Mother's Day. Treat mum or gran to a robe, PJs or nightie, and a pair of Papinelle slippers. For something different, we also have Australian made silk/cotton pillow cases in ivory or coffee, beautifully boxed with handmade silk cards from a local designer.
Gift your gorgeous Mum with a Yogabowl Workshop or short course, including:
Gentle Yoga; Prenatal Yoga; Restorative Yoga; Self-Care Workshop; Meditation; A Mindfulness series incorporating a Workshop, short course and 1/2 day retreat coming up between now & mid year. Check them out online. Gift vouchers also available.
GRAND OPENING 50% OFF Renude Laser Skin Treatments and Treatment Packs.
Perfect For a Mother's Day Gift.
Advanced Non-Ablative Laser, Light Therapy and Organic Skin Care for the treatment of; Skin Rejuvenation, Age and Sun Spots, Acne, Rosacea and Melasma. Integrative M.D in Hormonal and Anti-Ageing medicine available.
We Are More Than Just Skin Deep.
Sustainably harvested and handcrafted bamboo by village artisans, this certified organic bamboo Cheese Lovers Set is a great addition when entertaining and perfect for the cheese lover in your life
Lovingly coiled and shaped by hand by village artisans, this certified organic bamboo Entertainers Set is a great addition to holiday entertaining and perfect to use all year round.
Spoil Mum with some bubbly this year! Porter's Liquor Northwood are offering In the Cove followers Veuve Clicquot NV for $55 each. Porter's offer free delivery and party hire too.
This offer is valid for 14 May 2917 Mother's Day only, and you must mention ITC. Limit 6 bottles per person.
Mother's Day Mini Yoga Retreat with Tatiana @Evolvere, Sunday May 14th,1.30pm- 4pm
A celebration for mums and daughters, grandmothers and aunties, wives and sisters. Celebrate this special day with some well-deserved 'ME' time. Perfectly timed to allow you to enjoy the morning and lunch with your family before spending some relaxing time with us and still leaving enough time to get ready for the week, ahead.
This 2.5 hour gorgeous mini retreat will be full of yoga, guided relaxation, home-made organic yummy healthy treats (sweet & savoury) + the recipes and a wonderful company of mums and daughters and female energy!
This mini retreat is suitable for women of all ages with any or no yoga experience. As the spaces are limited,bookings are essential.  $50 per person or bring your mum or friend and pay only $90 for both of you.
HAPPY MOTHERS DAY at Naran Lingerie!
Where art meets fashion. Crafted, Sensual, Elegant. Our exclusive range of lingerie is available at a store near you. For stockists visit our website.
Checklist…. What to get Mum this Mothers Day…
Something NEW & DIFFERENT (for once)…
Something that really HELPS (saves money/time perhaps)…
Something to make her feel GOOD (making a difference in this crazy world)…
Something that's really GOOD for her health…
Something she'll LOVE and be PROUD of…
The Swag: Deluxe Starter Pack: designed for Mums – a simple, natural way to say a HUGE thank you!
We will have two hampers that customers can purchase:
About Life Beauty Gift Pack – including the scrubs, bath salts, body butter, natural soap, clay and a body brush) – $19.95
About Life Snacking Gift Pack – including our crunch peanut butter, raw honey, vegan granola, paleo snack mix and tamari almonds – $29.95
Lane Cove Mums Come and Chill Out With Us!
With over 70 Meditation, Barre, Yoga and Pilates classes per week plus workshops (Naturopath, Nutrition, Astrology, Mindfulness, Crystal Healing, Sound Healing, Yoga, Reiki plus more) there is something to get you relaxed, stronger, fresher and feeling more balanced. We would like to gift you with $200 off the joining fee + 2 free weeks + a yoga kit. Come and check out why Soulful Fitness has just been awarded the winner for 2017 Australian Small Business Champion Award for Health Improvement Services with your first class free. Have a great mother's day from another local mum, Amanda Bracks Studio Owner.
If your Mum has been looking for a way to get back into regular exercise, Fitness Revelation have a special offer for her – Three Personal Training Sessions for  just $99!
Fitness Revelation is a boutique holistic fitness studio, which has been established 12 years, and is the longest serving Fitness Facility in the area.
GIVE MUM A GIFT SHE WILL THANK YOU FOR THIS MOTHERS DAY.
Say goodbye to lost lids and mismatched containers for good. Mr. Lid 10 piece value pack for only $39.95 is the perfect gift for mum this Mother's Day with a BONUS 2 x 1 Cup for ITC readers it's a great way to start your Mr. Lid collection. Shop NOW – Use code: ITCMUM at checkout.
Buy with confidence with over 20 million units sold worldwide.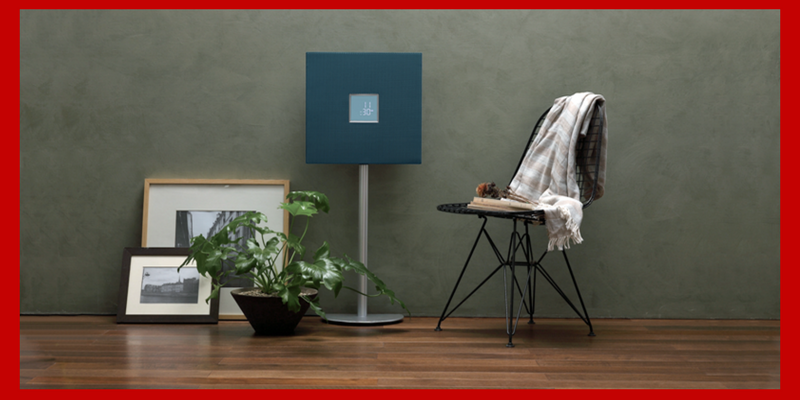 Really want to spoil mum this year? Occasionally we come across what we consider to be a remarkable buy, and the Yamaha Restio ISX803D is exactly that. Even better with Mother's day just around the corner, this just might be the perfect gift!
This is a delightfully sounding free standing audio system that includes FM and DAB+ radio, CD, USB input, Bluetooth, alarm, amplifier and a two-way four-driver speaker array in a very attractive package.
This unit is now in its third generation, and when initially released it sold for $999. It was later repriced at $799, and at that price represented exceptional value. We are now selling the ISX803D for $499.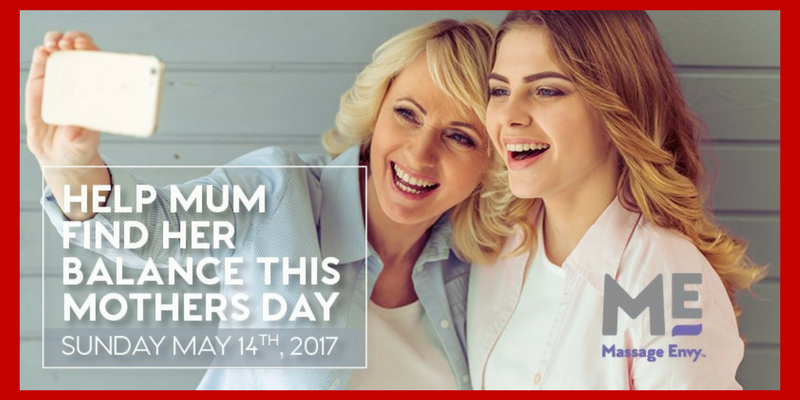 GIVE YOUR MUM SOME "ME" TIME
Buy your mum any gift card from Massage Envy Lane Cove and receive a FREE 30-minute Upgrade or purchase a Massage Envy membership to receive a FREE 60-minute massage or facial session.
Whether it's your own mum, the mother of your children or just a special someone who has been like a mum to you, start the habit of a lifetime with Massage Envy and our range of massages and facial treatments.
Address: Ground Floor, 71 Longueville Rd, Lane Cove. Phone: 02 8459 9380
Iris & Lin stock a range of beautiful and unique jewellery, clothes, scarves, gifts and home wares that your mum will love! And you'll love the prices too! Buy in store on online.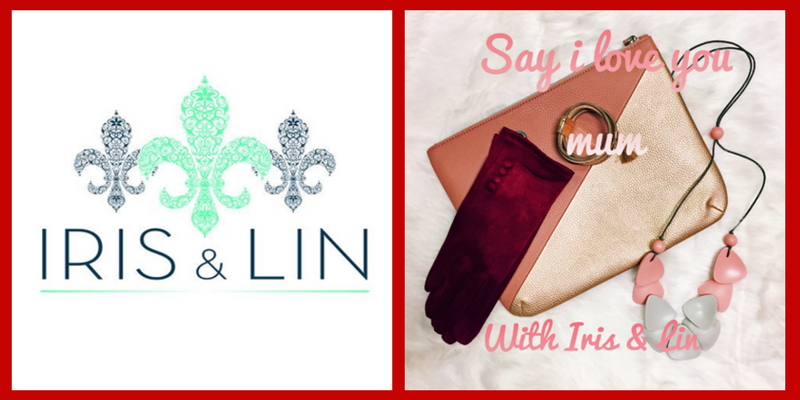 Every home should have one of these collectors items – the famed Lane Cove Tea Towel. Now available for Greenwich too (and Hunters Hill)! They are for sale locally at The Burns Bay Bookery.
Spoil Mum this Mother's Day by booking a table for breakfast, lunch or dinner at Lodge. We have a la carte menus available, meaning lots of choice for everyone, and also some special 3 course packages including a free glass of bubbles, wine or beer. Bookings will fill quickly – get in early to avoid disappointment! Phone us on 9420 1629 for bookings. Check back on our FB event page closer to the date for full menus!
Mother's Day is coming up, and for some families, getting together at a café or restaurant is difficult, trying to find parking, getting everyone on time, being able to be heard in the noise and other guests, and sometimes having to wait for ages for that last meal to arrive.
This is where your local caterer Bern the Chef comes in handy.
Being able to spend time with mum at home, with lunch delivered ready to serve, with or without staff to assist on the day. We can prepare and deliver a delightful hand-picked menu designed especially for the mums in our lives.
Contact Bernadette for a personal tailored menu for you and your family.
We have put together a Wish List for you to print out and write down your top five Lane Cove gift suggestions. Download the Mothers Day List HERE for printing.