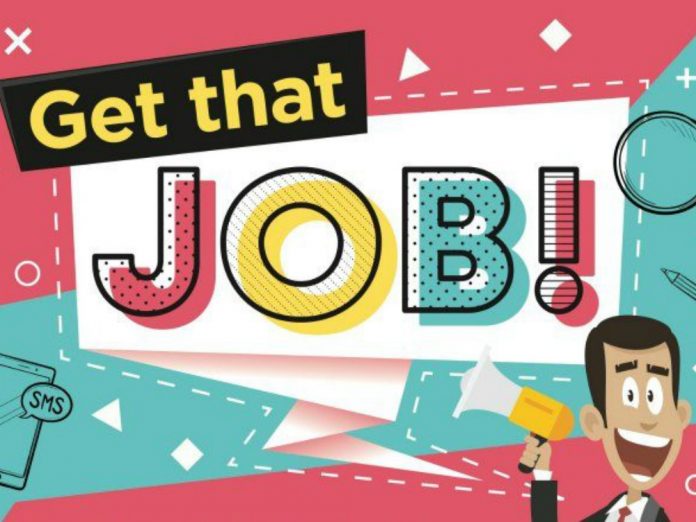 For the last two years, Lane Cove Council has been holding seminars aimed at residents who have been made redundant or are having a hard time getting a job.  The workshops are well attended.  Lane Cove resident David Mitchell participated in the workshop, and this is his story.
Restructure
In March 2020, my employer of eight years announced a restructure. As part of that restructure, the company no longer needed the role I had faithfully filled. With the courtesy of two weeks notice, I was faced with the prospect of looking for a new position. Additionally, a  1-in-100 year pandemic was about to begin, which would change everyone's world. This resulted in a lockdown, and for many, this meant working from home.
Get That Job Workshop
By good fortune, I discovered a seminar called 'Get that Job' which was scheduled for a morning in March. The seminar was to be held at Lane Cove Council's civic centre, and I was quick to enrol, with the hope of gaining some pointers on how to go about my job search.
The seminar was opened by the council's Manager – Community Services. Mike Taylor, another Lane Cove local, was introduced as the presenter. Mike spoke of his years of experience, assisting people in managing their careers.  He has worked internationally in the airline and oil industries, before a change himself into career management consulting. While Mike has now left paid employment, he is far from giving up on offering his knowledge, now as a volunteer.
The seminar presented much information. One point Mike emphasised was the hidden job market (opportunities that are not advertised). I remembered this, as it was to be a feature of my return to the workforce. As part of the program, Mike invited us to form a networking group on Microsoft Teams, to meet weekly at one of Lane Cove's wonderful coffee bars. Each of us was to have an individual meeting with Mike, in an office courtesy of  Sydney Community Services located at Pottery Lane.
Networking
Unfortunately, the weekly coffee mornings came to an abrupt end, as the lockdown commenced. The team, nonetheless, took to the technology of Microsoft Teams and enjoyed many exchanges of valuable information and support. Additionally, Mike set up fortnightly Zoom meetings and introduced another local, Katrina Digby, to assist him. Katrina works as a Culture & People Business Partner and had contacted Mike to volunteer her time. The Zoom meetings were really excellent and allowed the team to exchange views, practice online interviews and discuss the many tips offered by Mike and Katrina. I must say, I was greatly encouraged by the support.
Success
I subsequently applied for one position with a recruiter, which didn't eventuate. However, when an opportunity, which wasn't going to be advertised, became available, the recruiter organised a meeting with the company, and I was subsequently offered the job. My new position is located nearby in Macquarie Park, and I started in May, exactly two months after my redundancy.
Mike and Katrina are a great team. They are incredibly supportive and go out of their way to make themselves available. I would strongly recommend the 'Get that Job' program to anyone who is seeking employment.
Next Workshop
When: Thursday 18 February, 9:30am to 1:30pm
Where: Terrace Function Room, lower ground floor, Lane Cove Community Hub, 1 Pottery Lane, Lane Cove
Bookings: Booking are essential as numbers are limited. Please email [email protected] to book your spot.
Thanks to David Mitchell (pictured below) for telling us his story.  We are so lucky to have locals like Mike and Katrina donating their time.  Thank you also to Maria Ramos from Maria Ramos Photography and Baby Imprints for giving her time to photograph Lane Cove locals, like David, who were looking for a job.  During June this year, Maria offered to take photos of people who had lost their job due to COVID19  (for free)  to include in their CV's.
Support ITC and Advertise With Us
Not all of the businesses noted above advertise with In the Cove – we like to give all businesses a free shout out when they start out.  However, we are so grateful for those businesses who become part of the ITC Business Community.  Without their support, we could not undertake our community and advocacy work.
ITC has hit a few milestones recently.  We now have
Facebook – Over 19 000 followers
ITC Lane Cove Chat – Over 8000 members
Instagram – Over 8000 followers
In The Cove – Web Site Views – Over 2.5 million views since we started our website.
If you would like to advertise and promote your business locally to a very engaged audience email us at [email protected] or message us on Facebook
Help In the Cove Grow
In the Cove wants to employ local people, we want to bring even more news to you, and we need your help. Become an In The Cove member, and we have a little gift for you (our very own reusable masks sourced from a Lane Cove business). To find out how to help here and how to get your reusable mask, hurry as stocks are limited. 
Local News At Your Fingertips
In the Cove is run by locals. It is the only online hyperlocal news and media business based in Lane Cove.  We provide local free news – we do not have a paywall and will never have a paywall.