Further restrictions have been imposed since the Premier's press conference this morning.  The restrictions and exposure sites are changing very rapidly.  We will try to keep on top of them for you.
New Restrictions
To protect NSW people from the evolving COVID-19 outbreak, new restrictions will be introduced from 4 pm 23 June 2021 for one week.
Following updated health advice from the Chief Health Officer Dr Kerry Chant about the growing risk to the community, the following restrictions will be introduced for Greater Sydney, the Central Coast, Blue Mountains, Wollongong and Shellharbour;
Visitors to households will be limited to 5 guests – including children;
Masks will be compulsory in all indoor non-residential settings, including workplaces, and at organised outdoor events;
Drinking while standing at indoor venues will not be allowed;
Singing by audiences at indoor shows or by congregants at indoor places of worship will not be allowed;
Dancing will not be allowed at indoor hospitality venues or nightclubs; however, dancing is allowed at weddings for the bridal party only (no more than 20 people);
Dance and gym classes limited to 20 per class (masks must be worn);
The one person per four square metre rule will be re-introduced for all indoor and outdoor settings, including weddings and funerals;
Outdoor seated events will be limited to 50% seated capacity;
Previous public transport capacity limits, represented by green dots, will be reintroduced;
These restrictions are designed to reduce the risk of further community transmission.
NSW Premier Gladys Berejiklian said we are once again asking the community to do what they do best and follow the health advice to get on top of this outbreak.
"We don't take these steps lightly, and we never want to impose restrictions unless we absolutely have to," Ms Berejiklian said.
"We know the effect this will have on residents and venues, but we must take this action now to ensure we keep on top of this outbreak."
Chief Health Officer Kerry Chant urged the community to play their part in controlling the COVID spread.
"We need really high testing rates to make sure we're stopping any chains of transmission, and we're continuing to urge people to come forward for testing, especially if you were in Westfield Bondi Junction (including the car park) at any time between 12 June and 18 June," Dr Chant said.
Travelling Restrictions if you Live in Work in 8 LGA Areas plus Interstate and NZ rules
If you live or work in the City of Sydney, Waverley, Randwick, Canada Bay, Inner West, Bayside, and Woollahra local government areas, you cannot travel outside metropolitan Sydney for non-essential travel.
Victoria
City of Sydney, Waverley, Woollahra, Bayside, Canada Bay, Inner West and Randwick LGA's are red zones under Vic's traffic light permit system and the border is closed. Wollongong is orange: arrivals must isolate until they get a negative test. All interstate travellers must apply for a permit.
South Australia
The border is closed to most of NSW, with far western NSW areas including Wentworth and Broken Hill exempt.
Western Australia
You guessed it – NSW is deemed a medium risk and the border is closed.
ACT
If you are a non-ACT resident and you have been in any of these 7 local government areas in Sydney (Randwick. Canada Bay, Inner West, Bayside, City of Sydney, Waverley and Woollahra) on or after 4:00pm Wednesday 23 June you must not enter the ACT unless you obtain an exemption before arriving. Where an exemption is granted, you must comply with all stay-at-home requirements and/or any conditions outlined in your exemption documentation.
Queensland
From 1 am 24th June 2021, anyone who has been in the Greater Sydney area will not be allowed to enter Queensland unless they are a returning Queensland resident, except for a limited range of people who can enter for an essential purpose. Those who can enter Queensland will need to complete 14 days quarantine in government arranged accommodation.
The hotspot declaration will not be backdated (which Queensland has done before). It will apply to anyone that has been in the hotspot locations on or after 1 am 24 June 2021.
NT
Waverley and Woollahra are hotspots, with any arrivals facing mandatory quarantine. Test and isolate rules – including up to 14 days' quarantine – apply to anyone who has been at an exposure site. All travellers must complete a border entry form.
Tasmania
City of Sydney, Waverley, Woollahra, Bayside, Canada Bay, Inner West and Randwick LGAs are deemed high risk, along with specific exposure sites in NSW, and travel is banned for all but approved Essential Travellers. All other arrivals must register with Tas e-Travel
Mask Up
Masks will be compulsory in all indoor non-residential settings, including workplaces, and at organised outdoor events.  You must wear them when you are indoors except in your own home and outdoor settings.
Scan In
Health Minister Brad Hazzard said that people need to use QR codes and wear masks when required.
"We will be increasing supervision and compliance checks to make sure everyone is doing the right thing," Mr Hazzard said.
"This pandemic is far from over, and we all have to do our bit to protect the community."
The government and health experts will continue to monitor the situation closely and provide updated information and advice.
For more information, visit the NSW Government website.
Get Tested
If you have any symptoms (sore throat, temperature, loss of smell/taste, headache, runny nose etc.), please get tested.  Please read our article on testing here, where we have listed the testing centres closest to Lane Cove and the quickest turnaround times.
Story Espresso Closed While Testing Undertaken (updated 24 June 2021)
Story Espresso has advised their staff member has tested negative.
The staff member may not even be a close contact as the friend who tested positive may have picked it up on a Monday and not the weekend when the Story Espresso staff saw her. They will be closed today as they only got the results this morning for their staff member and they had already told their staff not to come in.
Please see the notice below that was posted on 23rd June 2021 by Story Espresso.
A contact of a confirmed case worked there on Tuesday between 8.30 and 12.30 pm. The staff member was contacted and asked to get a test and isolate.
At this stage, Story has NOT been contacted by NSW Health. However, they took the step to immediately close and ask all their staff to get tested this morning. They are waiting on the results.
No positive tests have been advised for Story, and at this stage, it is not an EXPOSURE site. Well done to Story for taking action straight away and for closing the store.
When they open again, please go and buy a coffee so they can make up for the lost trading time.
The owners Richie and Sabrina, have both tested negative and are waiting on results for other staff.
Are You Looking to Buy or Sell in Lane Cove?
In The Cove is now producing a weekly Lane Cove Property Update. See our latest update here. 
If you are selling, ask your agent if they are an ITC Lane Cove Property Guide supporter.

In the Cove is on Instagram
If you would like to follow ITC's travels throughout Lane Cove and see some beautiful pictures of where we live, follow ITC on Instagram
 here.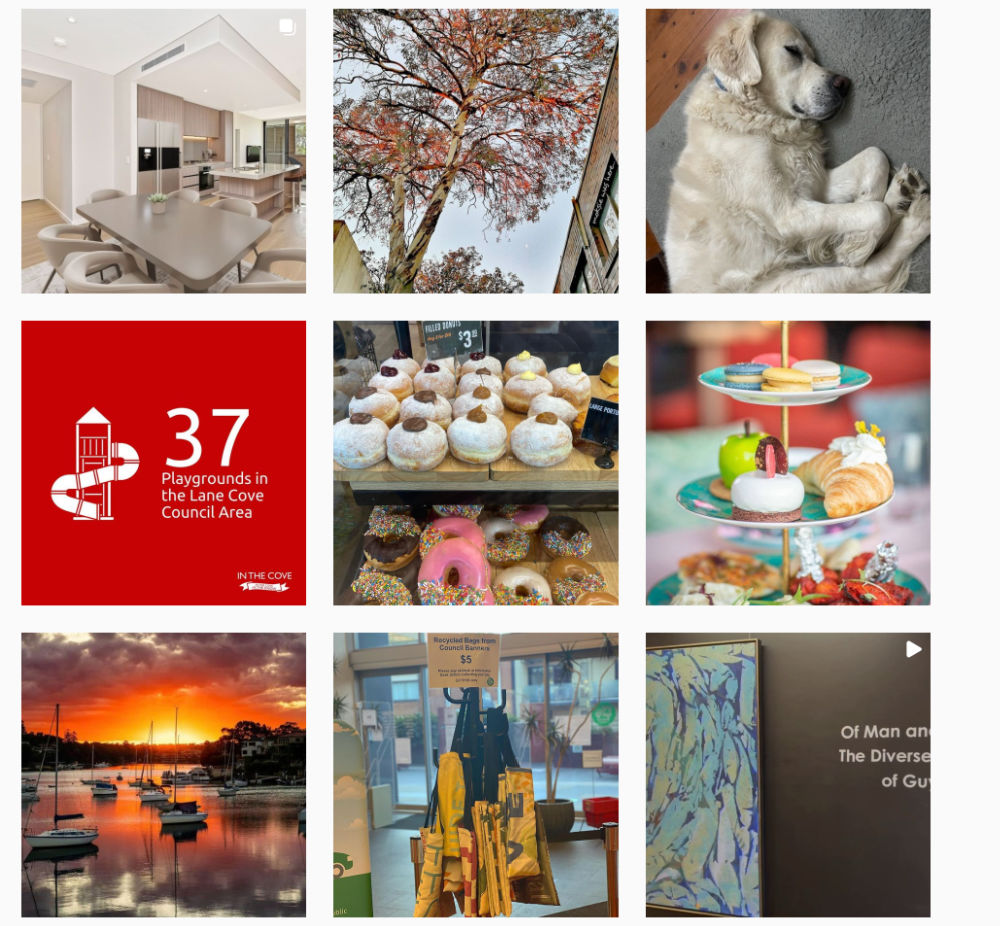 In the Cove Weekly News Blast
Have you ever heard people talking about a hot Lane Cove issue and wondered how they knew about it?  More than likely, they get our newsletter every Wednesday Night at 7.30 pm, and it has all the info that was on any of our social media platforms and more – so sign up now and never have FOMO (fear of missing out). SIGN UP HERE