Welcome to our week in review.  This article has been updated to include COVID19 information as of 21 July 2021
COVID19 Update – 21 July 2021
NSW recorded 110 new locally acquired cases of COVID-19 in the 24 hours to 8pm last night. Thirty-seven cases were in isolation throughout their infectious period and 17 cases were in isolation for part of their infectious period. 43 cases were infectious in the community, and the isolation status of 13 cases remains under investigation. This means that more than likely lockdown will be extended as the infectious cases in the community needs to be as close to Zero as possible.
There are currently 106 COVID-19 cases admitted to hospital, with 23 people in intensive care, 11 of whom require ventilation.
Of these locally acquired cases, 54 are linked to a known case or cluster – 40 are household contacts and 14 are close contacts – and the source of infection for 56 cases is under investigation.
Two new overseas-acquired cases were recorded in the 24 hours to 8pm last night. To correct an earlier error in the total case count, one case has been added, bringing the total number of cases in NSW since the beginning of the pandemic to 7,044.
There have been 1,528 locally acquired cases reported since 16 June 2021, when the first case in the Bondi cluster was reported.
There were a record 83,477 COVID-19 tests reported to 8pm last night, compared with the previous day's total of 62,860.
NSW Health thanks the community for coming forward for testing. High testing numbers are vital in detecting cases of COVID-19 in order to prevent further transmission, and to keep our friends and families safe.
NSW Health administered 23,696 COVID-19 vaccines in the 24 hours to 8pm last night, including 8,345 at the vaccination centre at Sydney Olympic Park.
The total number of vaccines administered in NSW is now 3,160,228 with 1,235,315 doses administered by NSW Health to 8pm last night and 1,924,913 administered by the GP network and other providers to 11:59pm on Monday 19 July 2021.
People still can have one visitor at one time to fulfil carers' responsibilities or provide care or assistance, or for compassionate reasons, including where two people are in a relationship but do not live together.
Lane Cove's First Positive COVID19 Case in this Lockdown
Lane Cove has recorded its first positive COVID19 case in 2021 Lockdown. Below is an extract from the NSW Health Website that shows positive cases per Local Government Area.
The good news is that Lane Cove residents have a really high testing rate – please keep this up if you have any symptoms please get tested and isolated until your test results are back.
If you have any symptoms get tested. The info we have is that 4Cyte and Ryde respiratory are the quickest for turnaround. Details here https://tinyurl.com/lanecovetestinginfo
Local COVID19 Exposure Sites
NSW Health advised following as a potential exposure site:
Crows Nest
Woolworths 10 Falcon St
Saturday 10 July 11.15am – 12.30pm
Tuesday 13 July 10.15am – 11.30am
We know that many Lane Cove people choose to shop at Woolworths Crows Nest – please note there are two possible exposure dates.
Anyone who attended Crows Nest Woolies at the listed days/times should monitor for symptoms, and if they appear, immediately get tested and self-isolate until a negative result is received. Please continue to monitor for symptoms and immediately isolate and get tested if they develop:
Chatswood ANZ
382 Victoria Avenue
Wednesday 14 July 12pm – 1pm
Artarmon Mazda
339 Pacific Highway
Wednesday 14 July
8am – 5.30pm
Northbridge
Ritual Coffee Traders
160 Sailors Bay Road
Monday 12 July 2021
8:30 am to 9 am
Anyone who attended the above three venues at the times listed is a casual contact who must immediately get tested and isolate until a negative result is received. If your date of exposure at this venue occurred in the past four days, you must get another test on day 5 from the date of exposure. Wear a mask around others and limit your movements until you get another negative result. You should continue to monitor for symptoms and if any symptoms occur, get tested again.
Help Is Here If You Need It
It's been a hard day week.  If you are elderly, vulnerable or are on NDIS Sydney Community Services can help you.
If you are don't fall within those categories we will be updating our article on financial assistance soon. You can obtain financial assistance from NSW and the Commonwealth. But that may not be enough to feed your family. If you need help please reach out and PM us or email [email protected] We have so many people who are offering help that we can assist you in some way. It does not have to be financial, it could be an issue that you just need a kind voice on the end of the phone.
If you are not feeling ok, or a friend or family member isn't there is support is available.
// BEYOND BLUE CORONAVIRUS WELLBEING SUPPORT //
It's natural to experience feelings of uncertainty and anxiety right now. If you're not feeling ok, you might want to check out the Beyond Blue Coronavirus Mental Wellbeing Support Service.
Call 1800 512 348 to get support now or chat to someone on their website: https://coronavirus.beyondblue.org.au/
You don't need to be in crisis to seek support – the service is available to everyone, no matter your situation.
// LIFELINE TEXTLINE //
Some people don't want to talk on the phone. But sometimes nighttime is hard.
You can text with someone from Lifeline. They provide short-term support for people who are feeling overwhelmed or having difficulty coping
Text: 0477 13 11 14 from midday to midnight.
—
If you or anyone you know is in immediate danger, always call 000.
Message From Sydney Community Services
"Sydney Community Services: lockdown service update
At this difficult time, Sydney Community Services continues to support the local communities around Lane Cove, during the lockdown period.
Although the services might look different, be assured our customer, staff and community safety is our primary focus at this time.
If you would like any information about how we could support you, please do not hesitate to contact us on 9427 6425 or drop us a line at [email protected]
Our essential services such as nursing, home-delivered meals, in-home respite, disability supports and assisted activities continue to operate as usual and are open to new referrals.
You can obtain more information from My Aged Care 1800 200 422 or www.myagedcare.gov.au. For NDIS sponsored services, call us directly on 9427 6425 or for more information, call 1800 800 110.
In the past we have always appreciated your donations of food and pantry staples, and once again we are reaching out for tinned food, such as tuna, tomatoes, beans, breakfast cereals, long life milk, tea coffee, sugar, pasta and rice in order to help individuals and families to get through a crisis. You can either drop them off at the office at 1 Pottery Lane 8.30am to 4.00pm Monday to Friday or consider ordering a supermarket online order to be delivered directly to us.
Our staff are committed to serving our communities and delivering high-quality care, especially during the lockdown. Be assured that we follow the strictest infection control guidelines in line with the NSW Heath protocols. "
Sydney Community Services is an amazing organisation that helps out our local community. They also provide assistance to Delvena Women's Refuge by providing access to donated food items.
Police Incident/Accident Report
The Police Media Unit advised ITC the following in relation to a police operation at a unit block on the Pacific Highway Greenwich (near Osborne Road)
"About 7pm yesterday (Wednesday 14 July 2021), police were called to a unit complex on the Pacific Highway, Greenwich, after reports the body of a man had been located.
Officers from North Shore Police Area Command attended, secured a crime scene and commenced an investigation.
A post mortem will be conducted to determine the circumstances of the man's death.
After the post mortem police advised there were no suscpious circumstances.
Are You Looking to Buy or Sell in Lane Cove?
In The Cove is now producing a weekly Lane Cove Property Update. See our latest update here. 
If you are selling, ask your agent if they are an ITC Lane Cove Property Guide supporter.

In the Cove is on Instagram
If you would like to follow ITC's travels throughout Lane Cove and see some beautiful pictures of where we live, follow ITC on Instagram
 here.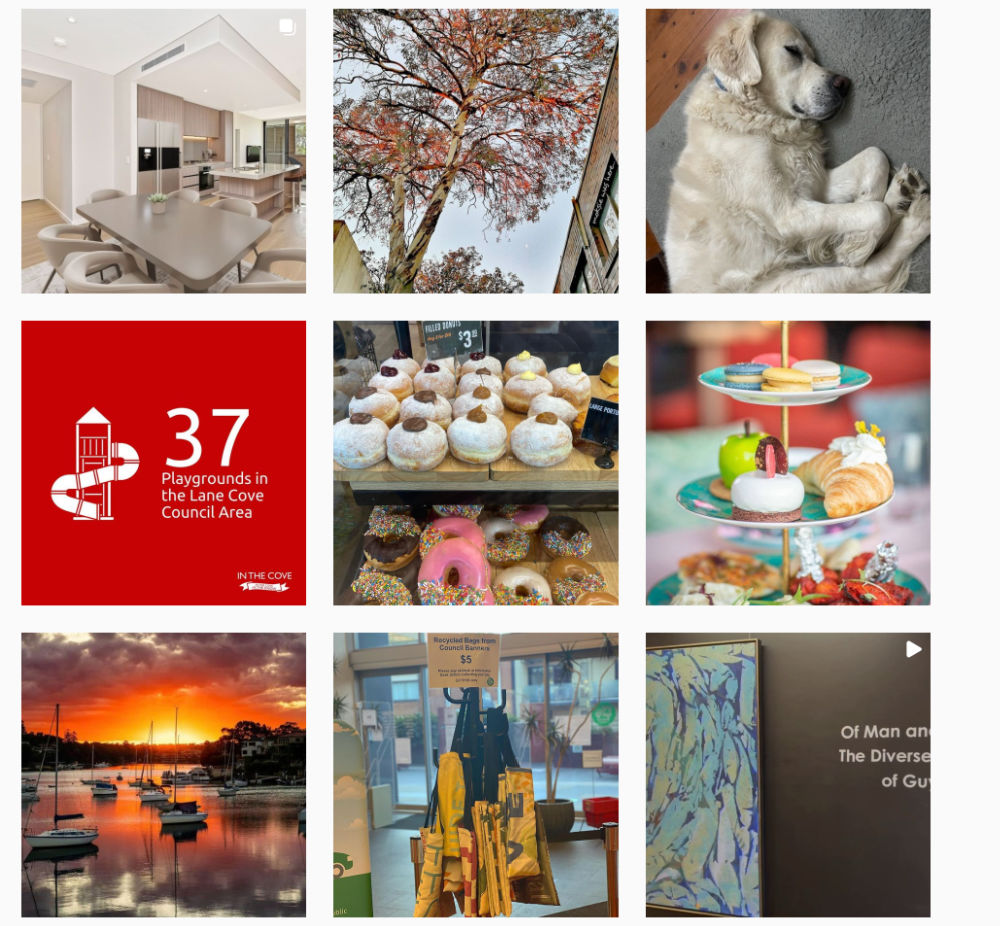 In the Cove Weekly News Blast
Have you ever heard people talking about a hot Lane Cove issue and wondered how they knew about it?  More than likely, they get our newsletter every Wednesday Night at 7.30 pm, and it has all the info that was on any of our social media platforms and more – so sign up now and never have FOMO (fear of missing out). SIGN UP HERE