Where is Woodford Bay?
Reserve is accessible via Woodford Street Longueville or Kellys Esplanade Longueville
We began our bushwalk on a small path on the incline part of Woodford Street. There was a sign at the beginning of the walk which is easy to miss as its surrounded by bush.
The path is short and walks you down around the very small and not so impressive playground consisting of 2 swings and a slide covered in kookaburra poo. But we did not come to this bushwalk for the playground, we came for the views!
We walked down on to Kelly's Esplanade and then entered the main bush walked sign WOODFORD BAY RESERVE to the right of the Woodford Bay Foreshore signage.

This bushwalk is great for kids. Lots of areas to pop down to the sand and throw in a shell or two. When we were there, we saw some brave locals taking a dip.
As we walked further along the track the views were breathtaking.


We finally arrived at an exit point which was a set of stairs taking you up a steep shared driveway and led us up to Arabella Street.  We walked along Arabella to Lucretia Ave and then turned left on to Wilson Lane which takes you right to the beautiful Dunois Reserve.

Griffiths Park is at Dunois Reserve and there are a couple swings and picnic table

Such a great bushwalk for the whole family. If you have a pram we recommend avoiding the bushwalk and just head to Woodford Bay Foreshore or Dunois Reseve and just enjoy the views and serenity
---
Are You Looking to Buy or Sell in Lane Cove?
In The Cove is now producing a weekly Lane Cove Property Update. See our latest update here. 
This is a sponsored post – Thank you to Bright Spark Power for sponsoring ITC.  We could not provide free local news and info without our fab LOCAL sponsors.
If you are selling, ask your agent if they are an ITC Lane Cove Property Guide supporter.

In the Cove is on Instagram
If you would like to follow ITC's travels throughout Lane Cove and see some beautiful pictures of where we live, follow ITC on Instagram
 here.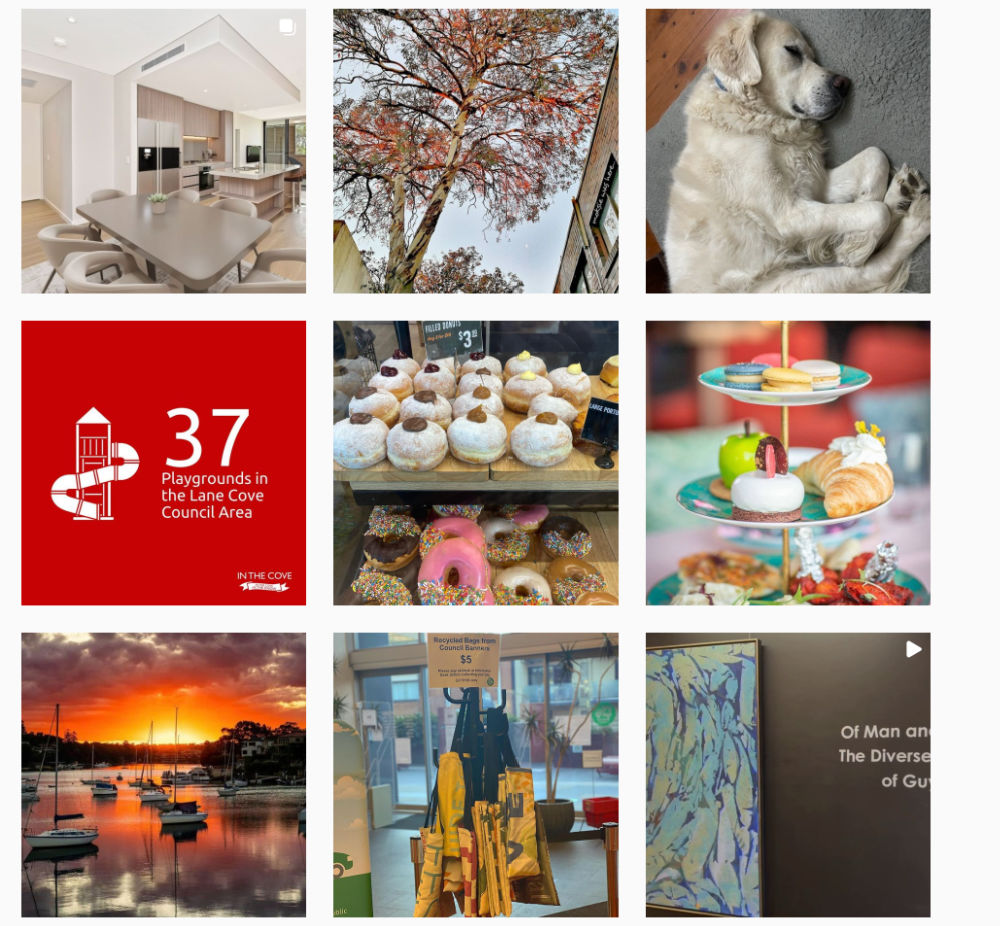 In the Cove Weekly News Blast
Have you ever heard people talking about a hot Lane Cove issue and wondered how they knew about it?  More than likely, they get our newsletter every Wednesday Night at 7.30 pm, and it has all the info that was on any of our social media platforms and more – so sign up now and never have FOMO (fear of missing out). SIGN UP HERE