You don't need to leave Lane Cove to find the perfect Mother's Day Gift. We've put together a selection of gifts available ITC (or close by!), so get shopping!
Zjoosh have so many very beautiful gifts for beautiful mums. Enjoy a gift with all purchases over $150 and of course complimentary gift wrapping for every purchase too.
THE SOURCE MOTHERS DAY HAMPERS – Give the Gift of Nourishment and Relaxation
Nourishment and Relaxation is not only food for the body but also food for the soul. This Mothers Day The Source Lane Cove has a beautiful range of products so you can pamper your special Mum. Choose one of our pre-made hampers or design your own personalised gift.
Sustainably harvested and handcrafted bamboo by village artisans, this certified organic bamboo Cheese Lovers Set is a great addition when entertaining and perfect for the cheese lover in your life
Lovingly coiled and shaped by hand by village artisans, this certified organic bamboo Entertainers Set is a great addition to holiday entertaining and perfect to use all year round.
Spoil Mum with some bubbly this year! Porter's Liquor Northwood are offering In the Cove followers Veuve Clicquot NV for $55 each. Porter's offer free delivery and party hire too.
This offer is valid for 14 May Mother's Day only, and you must mention ITC. Limit 6 bottles per person.
Checklist…. What to get Mum this Mothers Day…
Something NEW & DIFFERENT (for once)…
Something that really HELPS (saves money/time perhaps)…
Something to make her feel GOOD (making a difference in this crazy world)…
Something that's really GOOD for her health…
Something she'll LOVE and be PROUD of…
The Swag: Deluxe Starter Pack: designed for Mums – a simple, natural way to say a HUGE thank you!
GIVE MUM A GIFT SHE WILL THANK YOU FOR THIS MOTHERS DAY.
Say goodbye to lost lids and mismatched containers for good. Mr. Lid 10 piece value pack for only $39.95 is the perfect gift for mum this Mother's Day with a BONUS 2 x 1 Cup for ITC readers it's a great way to start your Mr. Lid collection. Shop NOW – Use code: ITCMUM at checkout.
Buy with confidence with over 20 million units sold worldwide.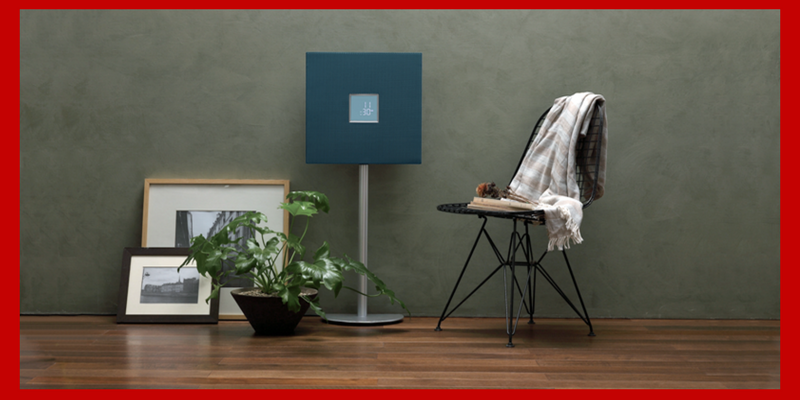 Really want to spoil mum this year? Occasionally we come across what we consider to be a remarkable buy, and the Yamaha Restio ISX803D is exactly that. Even better with Mother's day just around the corner, this just might be the perfect gift!
This is a delightfully sounding free standing audio system that includes FM and DAB+ radio, CD, USB input, Bluetooth, alarm, amplifier and a two-way four-driver speaker array in a very attractive package.
This unit is now in its third generation, and when initially released it sold for $999. It was later repriced at $799, and at that price represented exceptional value. We are now selling the ISX803D for $499.
Every home should have one of these collectors items – the famed Lane Cove Tea Towel. Now available for Greenwich too (and Hunters Hill)! They are for sale locally at The Burns Bay Bookery.
Mother's Day is coming up, and for some families, getting together at a café or restaurant is difficult, trying to find parking, getting everyone on time, being able to be heard in the noise and other guests, and sometimes having to wait for ages for that last meal to arrive.
This is where your local caterer Bern the Chef comes in handy.
Being able to spend time with mum at home, with lunch delivered ready to serve, with or without staff to assist on the day. We can prepare and deliver a delightful hand-picked menu designed especially for the mums in our lives.
Contact Bernadette for a personal tailored menu for you and your family.
We have other Mother's Day gift ideas here.
We have put together a Wish List for you to print out and write down your top five Lane Cove gift suggestions. Download the Mothers Day List HERE for printing.