Just prior to 4pm on Thursday 26 September 2019 NSW police approached a man on Longueville Road, Lane Cove.
After a short interaction with the man regarding an ongoing investigation, he allegedly produced a screwdriver before fleeing the scene.
Officers from North Shore Police Area Command assisted by Polair and the Police Dog Unit, established a perimeter to locate the man.  The police closed Longueville Road near Birdwood Avenue and at Central Avenue.  They also closed Pottery Lane.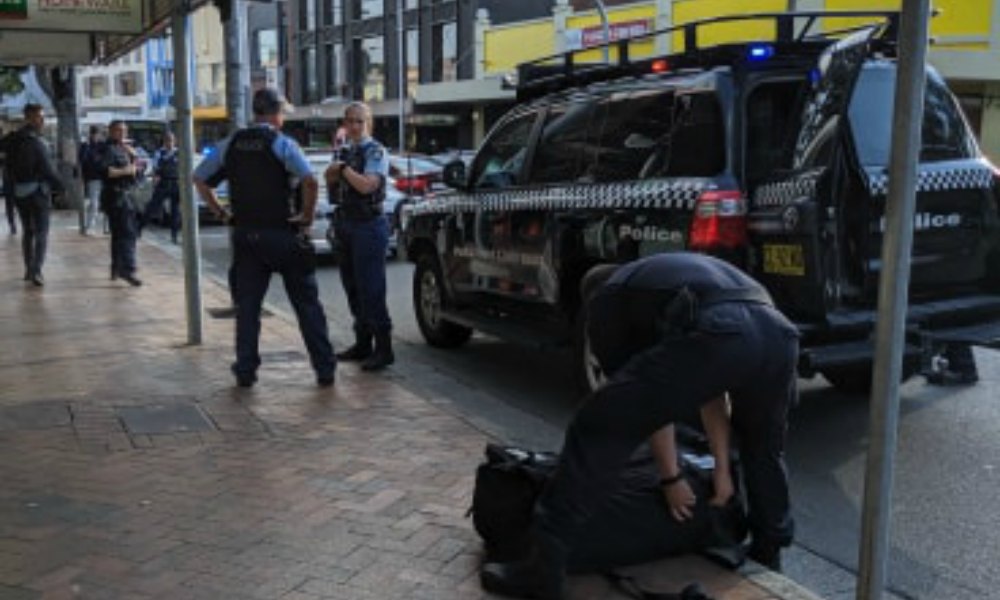 Riot police stormed buildings (including private residences located above shops) on Longueville Road. (see cover photo)
Eyewitnesses have told ITC they have never seen so many police in Lane Cove for a police operation.   CCTV vision from the Longueville Hotel was being sourced by the police to assist with their investigations.
Polair was used to assist in the search and hovered over Lane Cove for an extensive period.
Buses were not permitted to travel along Longueville Road and were diverted down Birdwood Avenue (which is already a traffic nightmare with the Rosenthal Avenue roadworks).
About 6.30pm the operation concluded, and police inquiries continue. No one was arrested and no injuries were reported.  An Ambulance did attend the scene but was advised that their services were not needed.
Police have thanked the public for their patience and assistance during road closures in the Lane Cove area. All roads have now reopened.
This incident follow on from another police chase after an attempted robbery at the Caltex Service Station in Northwood a couple of weeks ago.  Read more here.
In the Cove is In the Know and you could be as well…
In the Cove publishes new content every day. It could be an article, an event, a job or local info. To make sure you don't miss this info sign up to our newsletter. It comes out every Wednesday Night at 7.30pm and includes a wrap up of everything posted on our Facebook site in the previous week.
Read this week's newsletter
Did you know that In the Cove has an instagram page? Yes we do and we feature pictures from our roving reporters and our ITC team that do not appear on our Facebook page. Follow us on @inthecove