Wow, how fast do the school holidays go!.  We have put together a list of some local activities for pre-schoolers, primary school students, tweens, teenagers/secondary school kids – in other words something for everyone.
---
Kumon Lane Cove
At Kumon, we personalise each student's program, right from the beginning. Students begin study at a level that allows them to build self-confidence from day one, and progress according to their ability rather than their age. Over time, our students develop the study habits, attitude and skills that will allow them to study advanced material confidently and independently.
Kumon has operated in Lane Cove for over 30 years, and is run by local mum (and ex-Kumon Student) Sheryl Lee. We are constantly adjusting our centre to ensure the safety of our students, staff and the local community. Families can study with us in person, online, or via correspondence – choose the system that suits your family best!
Find out more about the Kumon Method of Learning by watching our introductory video (kumonglobal.com/kumon-a-foundation-for-the-future/) or booking an Orientation Meeting directly with Sheryl at [email protected].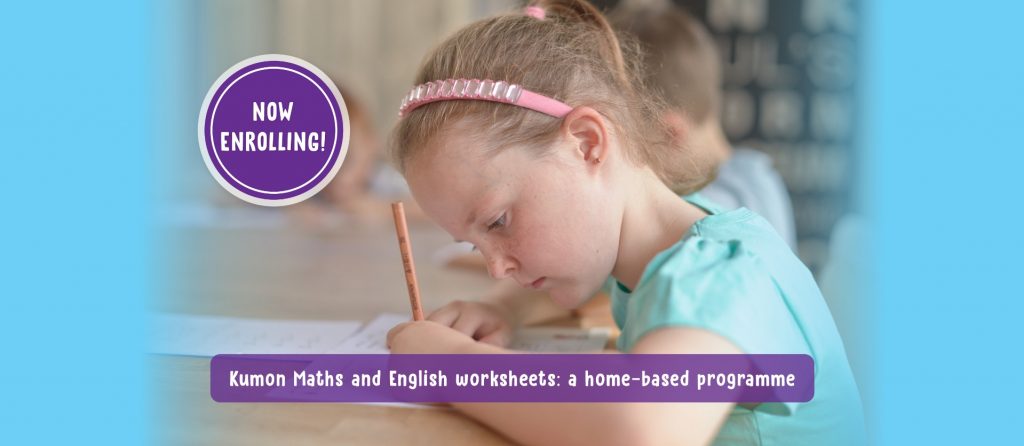 ---
Have you thought about giving your child a gift for life? Language is in hot demand by parents. Parents think that speaking a foreign language is the most crucial skill for their child to develop for the future. Spanish is the second most commonly spoken language in the world. In Spanish is a unique and fun way for kids to learn Spanish. We teach Spanish for Kids from babies to 12 years old.  Read here why learning a language is important for kids. InSpanish is a Creative Kids Registered Provider so you can redeem your Creative Kids voucher .
Online Spanish Lessons
$220 for term (10 classes)
$100 creative kids voucher
Address: Lane Cove Public School
Book Here: InSpanish1/InSpanishEnrolmentForm
Email: [email protected]
Website: www.inspanish.com.au
Facebook: https://www.facebook.com/inspanishaustralia/
---
Bonjour Babies is a fun and stimulating French language learning program for little ones aged from 6 months to 10 years.
Our programs give children the opportunity to be exposed to a second language in their early formative years, whilst simultaneously enabling caregivers to learn along with them. So it's French for fun for you and your little one!
Suitable for beginners and native speakers alike.
10 weeks, Fri 8:00AM–9:00AM
Children are encouraged to speak French by participating in games that require use of their verbal skills (such as Who Am I?). Instructions are also given to the children to help with their oral comprehension. Some written tasks are used for older children. (with drop-off service to Lane Cove Public School).
10 weeks, Fri 9:15AM-10:00AM
Bonjour Babies is a fun and stimulating language learning program for parents and their young children. It is designed to capitalise on the benefits of exposing children to a second language in their formative early years when the brain is hardwired to effortlessly and naturally acquire languages.
10 weeks, Fri 10:15AM-11:00AM
Bonjour Big Kids – 3-5 years Bonjour Babies is a fun and stimulating language learning program for parents and their young children. It is designed to capitalise on the benefits of exposing children to a second language in their formative early years when the brain is hardwired to effortlessly and naturally acquire languages.
Address: Lane Cove Creative Studios Gallery, 164 Longueville Rd
Book Here: http://bonjourbabies.com.au/
Email: [email protected]
Website: http://bonjourbabies.com.au
Facebook: https://www.facebook.com/bonjourbabies/
---

Carlile Swimming
Carlile Swimming is opening on the 20th July and we're excited to be running our award winning swim programs again. We've been teaching kids to swim well for 65 years and we absolutely love what we do. We offer tailored swim programs for all ages and abilities, from Water Confidence classes for babies, right through to Stroke Development and Squads.
We pride ourselves on having some of the most experienced teachers in the industry and they are truly dedicated to bringing out the best swimmer in your child.
Our state of the art swim facility at Lane Cove West features two, custom built pools with varying depths, ledges and platforms to help children feel comfortable at every level of our program. Both pools are heated all year round and we use the latest filtration technologies, as well as chlorine and UV, to keep our water clean and safe.
We have plenty of showers, spacious change rooms and baby change facilities, as well as an air-conditioned viewing area for parents and carers.
We look forward to seeing all our families again soon and welcoming some new faces to the Carlile family.
Address: Carlile Swimming, 4 Sirius Road, Lane Cove West NSW 2066
Phone:  9188 1027
Website: www.carlile.com.au/lanecovewest
Facebook: facebook.com/carlileswimming
Book Here: Bookings
Active Kids Voucher: Redeem Here
---
River Road Tennis
River Road Tennis offers the Hot Shot Programme from kids starting from 3 years old.  They also have squads, elite squads, and private coaching sessions. Hot Shots Tennis is a national Tennis Australia program that utilises modified courts and tennis balls to allow kids of all ages and skill level to play the game. Children are separated into appropriate level groups and receive coaching from our team of professionals as well as an introduction to match play!
Hot Shots Launch 3-5 year olds
Hot Shots Launch includes a fun packed half hour lesson each week with professionally trained Coaches. Lesson plans are based on a progressive format with new skills and strokes introduced each week according to their class level, with easy to use techniques.
Hot Shots Red 5-8 Year olds
Hot Shots Red includes the use of a modified (red) court and red ball which allows children of all skill levels to play the game. Each lesson includes technical instruction as well as rallying and match play. The children are also kept busy with a variety of gross motor skills activities which are heaps of fun.
Hot Shots Orange 8-10 Year Olds
Using a modified court and orange ball, this class allows children to play on a larger court with slightly faster tennis balls. Suitable for children who have completed the Hot Shots Red program or who have played tennis before. It teaches new, skills and strategies and techniques helping with rapid progression with an emphasis still on having fun and enjoying tennis! The one and a half hour lesson includes match play practice so that kids are playing the game from the start!
Hot Shots Green 11 + Years
This more advanced class uses a full court and specialized green tennis balls, with the emphasis on improving skills and strokes and competitive match play.
There is also a complimentary bus pick up service after school available for weekday classes from a selection of local public schools. See website for details
River Road Tennis offer private lessons between 6:30am – 9pm during the week and 6:30am – 6pm on the weekends. Not sure what you need? They offer FREE TENNIS, this is for new players and involves a 15 minute interview hit with a coach It enables you to come and have a look at the club, and for one of our coaches to assess your ability in an informal and relaxed environment, and then suggest which program would be most suitable for you. They will also give you a few tips along the way!
Time:  Varies see website
Address: River Road Tennis Centre, 180 River Road, Lane Cove NSW 2066
Book Here: Bookings – Book online via Direct Debit
Phone: (02) 9428 3336
Email: [email protected]
Website: www.riverroadtenniscentre.com.au
Facebook: @riverroadtenniscentre
Instagram: @tennisworldlanecove

---
Lane Cove Golf
Junior Classes
The Lane Cove Golf Course Junior Golf Program is for children wanting to learn to play the game of golf in a safe and friendly environment. The program revolves around the young golfers having fun, whilst improving their skills in structured and simplistic lessons.
Junior sessions are conducted weekdays after school and on weekends and will encompass:
Rules & Etiquette of Golf
Putting
Half & full swing
Chipping, Pitching & Putting
Games on the course
Course management
Games & Prizes
Free bus transport in available from selected local school for afternoon classes.
Rates
Lessons are conducted during school terms, with payment due prior to the program commencing $185 for 10 week term
Numbers
Maximum 8 children per coach
Bookings/Registration
Call 9428 1316 to register and confirm all times and bookings.

---
We are Covid19 safe environment to bring your baby or child too. Our baby and child development classes are developed specifically to enhance your child and their learning. Spend some quality time with your child learning with them. Our gyms are specifically designed for little ones and being cleaned after every lesson. Class sizes are limited due to Covid19.
Operating in Australia for over 30 years, you are supporting a local small business while having fun with your child. Join today!!!
GymbaROO is the ideal activity to do with your child. It's a great way to bond with your child as they enjoy stimulating activities which will enhance their development. Christine Staniforth is the owner of Lane Cove & Greenwich GymbaROO and BabyROO.  She is well known to Lane Cove mums and dads as so many of them have enrolled their children in a GymbaROO classes.  Read more here.
Time: Please see website for timetable Lane Cove and Greenwich (online classes also available)
Address: Monday, Tuesday Gymbaroo – 19 Rosenthal Ave
Lane Cove NSW (behind Post Office).  Park in The Canopy across the road (free parking for three hours)
Wednesday, Friday – 6 Greendale St Greenwich NSW
Book Here: Enrol Here 
Email: [email protected]
Website: www.gymbaroolanecove.com
Facebook: https://www.facebook.com/LaneCoveandGreenwich/


---
Kinder Sports is a introductory level multidisciplinary sports, exercise and literacy program. The program is designed to increase each child's understanding and involvement in physical activity by concentrating on the development of fundamental gross motor-skills. The program incorporates an educational component to develop each child's understanding of shapes, colours, numbers and the alphabet through participation in our fun skills and games.
Locations
Tuesday & Thursday
Club Willoughby, 26 Crabbes Ave, Willoughby.
Wednesday
Longueville Sports Club, corner of Kenneth Street and River Road, Longueville.
Friday
Lane Cove Bowling Club, 151 Burns Bay Rd, Lane Cove.
Class Times
9:15am to 10:00am
10:15am to 11:00am
11:15am to 12:00pm*
*When numbers allow, contact us if you're interested.
FREE Trial class: Click here to arrange.
Mid term enrollments: Pay $22 per remaining class. Request price on registration.
Cost: $220.
Time: As Above. 45min classes
Address: Lane Cove and Willoughby
Book here: littlelegends.net.au
Email: [email protected]
Website: littlelegends.net.au

---
Lane Cove Taekwondo
Imagine a club that offers lessons on Goals, Discipline and Leadership and helps you implement these qualities into everyday life. At Lane Cove Taekwondo, we don't just focus on developing physical strength, but emotional strength. You will be proud. You will try new things. You will persist in the face of fear and doubt. You will practise.  The studio is located at 9 Birdwood Avenue Lane Cove (Shops 5 and 6) – just near The Canopy parking – 3 hours free parking.
You will discipline yourself. You will start to make conscious choices about nutrition, strengthening, stretching and rest. You will set goals and you will achieve them.
Lane Cove Taekwondo is so much more than kick, punch, block – we present an active, exciting and powerful martial arts experience for the whole family.
Date and Time for Term 3:  Please see website for timetable
Address: 9 Birdwood Avenue Lane Cove (shops 5 and 6)
Book Here: Email us to book now
Email: [email protected]
Website: www.lanecovetaekwondo.com.au
Facebook: www.facebook.com/lanecovetkd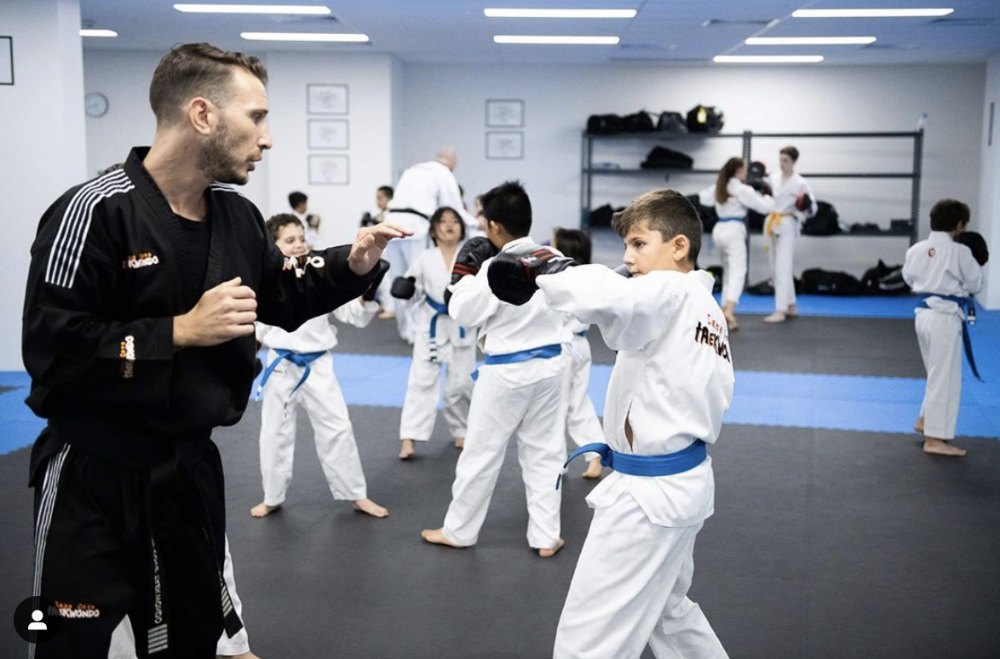 ---
Lane Cove Tigers
Calling all Girls & Boys aged 6 & 7 to come be a Tiger!
If you are already 6 or turning 7 this year then we need you to help complete our mighty Tigers U7 team! FREE registration in 2020 for all new U7s registrations. Come along and give the game a try-out any Tuesday 4.15pm – 5pm at Tantallon Oval, Lane Cove. ALL WELCOME!
Includes to keep:
🏉Playing Jersey, Shorts, Socks and Training Top
🏉Professional referees at all games
🏉Accredited coaches
🏉Player insurance
🐻 North Sydney Bears junior membership!
Come and be a TIGER!
---
Judo 4 Kids
5 – 6 years
These classes develop the core skills of Judo – safe falling – balance – contact awareness. The classes are conducted in a games environment where the games are structured to create awareness of the desired skill, Big Ball Sumo, Pillow fights and Crash Mat battles are just some of the fun games the children play.
7 – 8 years
These classes develop specific Judo skills but with a high "game" element. Safe falling skills are more developed to increase the ability to relax during the fall. Gradings commence in this age group.

Location: SCOUT HALL – LANE COVE WEST
---
Kids Motor Skillz, by 4 Elements of Health
Motor skills are skills that enable the movements and tasks we do on a daily basis.  Gross motor skills use the large muscles in the body and include broader movements such as walking and jumping.
Typically children develop certain motor skills at specific ages, though not every child will reach these milestones at precisely the same time.  A child with motor impairments has trouble moving in a controlled, coordinated, and efficient way.
Fortunately these skills, like any skill can be trained, in Kids Motor SkillZ we focus on kicking, jumping, hand eye coordination, throwing and catching, movement patterns, balance and many more activities.Classes are limited to 4 students for an 8 week block,  starting on the second week of the school term.
Kids will meet under the Kindy COLA, supervised and brought back to Kids Motor SkillZ headquarters (16 Gardenia ave LCW) where they will eat their own snack before commencing activities. Pick up will be from 4:30 however parents, you are more than welcome to view the class.
Age Group: 6-10
Days: Tuesday or Thursday (Start date 28 July – runs for 8 weeks)
3:25pm – 4:30pm
8 Week term
Cost: $200
Working With Children Check number: WWC0381988E
Address: 16 Gardenia ave Lane Cove West
---
Lane Cove Dance classes fill up quickly so book now to ensure you obtain the time and lessons you want.
Dance Sensation
Dance Sensation is a dance community that has grown for over 20 years with studios in Lane Cove, Ermington and Lindfield East. Enjoy fun classes with engaging teachers who will encourage and challenge you. Styles include Funky Jazz/Hip Hop, Ballet, Pointe, Contemporary/Lyrical, Tap, Acro dance, Boys Breakdance/Hip Hop, and Musical Theatre. Dance Sensation offers affordable classes with great term discounts for families and students attending multiple classes.
Dance Sensation is a strong supporter of age-appropriate choreography and music. Dance Sensation offers a space to build encouraging friendships and to learn life skills together at whatever age – from twirling toddlers all the way up to adults leaping their way through the wide range of adult classes on offer!
Dance Sensation continues to offer the popular READY SET DANCE classes for 2-5yr olds, which are perfect for building co-ordination and confidence in young dancers!
READY SET DANCE is a one-hour combo class including Jazz, Tap, Hip Hop, Singing, Music and a whole lot of fun!
READY SET BALLET is a 30-minute Ballet class with the same magical formula as READY SET DANCE.
Get ready for READY SET DANCE to take over your living room with Nick Jr's READY SET DANCE show. Once your kids see Twirl and Freeze dancing on TV they will definitely want to join in the fun and get involved in Dance Sensation's READY SET DANCE.
Classes: See Website for classes for every dancer
Address: 2/706 Mowbray Rd W, Lane Cove North NSW 2066
Mobile: Call 0444 577 608
Facebook Page: Dance Sensation
Instagram: Dance Sensation
Website: http://dancesensation.com.au/
---
Red Shoes Dance
At Red Shoes Dance our aim is to excite, encourage and enrich each child – nurturing  individual qualities while developing confidence and a sense of community.
Under the personal guidance of Director Erica Sykes, creativity is fostered, team work is supported and a sense of achievement is fulfilled.
Nestled in a peaceful corner of Lane Cove, our boutique ballet and dance school has had the privilege of inspiring many young dancers for over 30 years.
Our Little Steps classes – specially tailored for 3 to 5 year olds – are the perfect introduction for your child to the magical world of dance.
We also offer classes in RAD Classical Ballet, Jazz, Tap and Contemporary for all levels – from tiny tots to teens, from beginner to advanced.
Contact us to find out more about our exciting dance programs. Enrolments are open now!
Ages: 3 and above
Address: 2 Osborne Place, Lane Cove
Online Bookings: Enrolment Form – click here
Facebook: RedShoesDanceSydney
Website: redshoesdance.com.au
Email: [email protected]
Phone: 0408 486 818
---
Le Petit Ballet is a dance studio for children from 18 months. Our classes are full of smiles, laughs and provide a nurturing and supportive environment for your child. We keep classes small giving each child individualised care and guidance. Our greatest priority is to promote and encourage an enjoyment of dance. We hope to inspire our students to have a love for dance that will stay with them long after leaving the studio.
Term 3 classes to be held in two new beautiful spaces; 128 Sailors Bay Road, Northbridge and 799 Pacific Highway, Chatswood.
We are proud to be an Active and Creative Kids provider. For more information on classes please contact Miss Laura [email protected] 0423406572 lepetitballet.com.au
'This is such a beautiful space and class for little enthusiastic dancers. Miss Laura is very gentle, encouraging and kind to the kids. It is the highlight of my daughter's week.'
Address: 799 Pacific Highway (corner, Thomas St), Chatswood and 128 Sailors Bay Road, Northbridge.
Mobile: 0423406572
Facebook Page: lepetitballet.au
Instagram: lepetitballet.au
Website: lepetitballet.com.au
Enrol Now: Enrol Here
---
Burns Bay Dance Studios
At Burns Bay Dance Studios, their teaching team consists of many talented and professional teachers. These teachers aim to pass on their knowledge and talent and provide a fun, learning and creative environment through the art form of dance.
Burns Bay Dance Studios provides a professional, fun filled atmosphere for students who may wish to learn the creative skills of dance or merely for the purpose of fitness. Here at Burns Bay we also provide classes for students who want to take dance a little more seriously and maybe one day, aspire to dance or teach professionally. Whatever your dance requirements may be, you're in safe hands!
BBDS offers classes in Ballet, Jazz, Hip Hop, Boys Only – Hip Hop, Tap, Contemporary, Solo and Group Eisteddfods, RAD Ballet Exams for ages 2 years to Adults. Private coaching available on request.
Address: Suite 6/47a Penrose St, Lane Cove West 2066 (the old inflow yoga premises).  Easy parking behind the studio.
Mobile: 0402 779 330
Facebook Page: facebook.com/BurnsBayDanceStudios
Instagram: @burnsbaydance
Website: http://burnsbaydancestudios.com.au
---
Imagination Dance is Back!
Join us at Imagination Dance as we return to the ballet room in Term 3 for joyful, inclusive and imaginative classes for ages 20 months+.
Our 2-5yr classes teach ballet technique and terminology through engaging themes and songs each week. Students love the weekly adventures to the circus, princess land and under the seas as they practice real ballet steps in a super fun way!
Our older classes learn ballet and jazz technique and work on routines for our end of year concert with a huge focus on FUN! (5-12yrs). (*Free pick up from LCWPS on Wednesday afternoons!)
Mondays:
9:40am: Ballet/Jazz 3-5yrs
10:20am: Mummy + Me 2-3yrs
Wednesdays: 
4pm: Ballet/Jazz 5-7yrs
4:45pm: Ballet/Jazz 8-12yrs
5:30pm: Musical Theatre 5-12yrs
Fridays:  
9:30am: Mummy + Me 2-3yrs
10:15am: Ballet/Jazz 3-5yr
Saturdays:
9:30am: Mummy + Me  2-3yrs
10:15am: Imagination Ballet 3-5yrs
11am: Ballet/Jazz 5-7yrs
---

Suzuki Early Childhood Music Classes at The Musical Playroom
Fun lessons for children aged 0-5 years
All children have several opportunities to play various instruments including xylophone, glockenspiel, drum, tambourine, triangle, and two-tone woodblock
50-60 minutes per lesson
Small mixed age group classes of 0-3 and 3-5 year olds
Learning basic musical principles through play
Skills are developed through nursery rhymes, speech patterns, action songs, finger play, circle songs, story telling and other musical activities
Great bonding experience between Mum/Dad/Grandparent and Baby
Good exercise for parents/carers
Develop your child's confidence and social skills
Age: 0-3 and 3-5 
Date: Monday and Fridays
Time: 10am (0-3), 11:15 (3-5) – further info here
Cost: $200 per term, and $150 for a second child
Address: Lane Cove Music & Cultural Centre – LG Level, 1/1-5 Little Street, Lane Cove
Email: [email protected]
Website: The-Musical-Playroom.com
Facebook: The-Musical-Playroom
Phone: 0401135673
---
Does your child play a musical instrument? Did you know we have a music store in Lane Cove?  ITC has a child who plays a musical instrument and shopping local has saved me so much time (as you are always told that they need new reeds or music 24 hours before they are actually needed).  Syrinx Music (previously known as Lane Cove Music Supplies) is located in Central Arcade on the First Floor.  Just call Derek and he will organise sheet music, instruments, reeds, music stands are much more.  The convenience factor is HUGE.
Contact Details
Address: Shop 18, 105-108 Longueville Road, Lane Cove NSW 2066
Email:  Derek Galloway Director
Phone:(02) 9420 4499
Mobile: 0450 045 753
Website:  www.syrinxmusic.com
Facebook: @syrinx
---
Dance Sensation – Musical Theatre Classes
Ever wanted to be Annie or Oliver or Maria von Trapp? Ever dreamt of being on X Factor or simply just want to be able to hold a note? Everybody can sing, it's just a matter of training you voice, just as you would train to learn how to dance! Our Musical Theatre classes consist of Drama and Singing techniques with basic movement also included. There will be a range of singing and acting styles, theatre sports and a never ending list of musicals to play with!
Address: 2/706 Mowbray Rd W, Lane Cove North NSW 2066
Mobile: 0417 044 510
Facebook Page: Dance Sensation
Instagram: Dance Sensation
Website: http://dancesensation.com.au/
Gallery Lane Cove + Creative Spaces runs art workshops during Term after school.  It is particularly easy for kids who are at Lane Cove Public and St Michaels to walk the Gallery Lane Cove after school.  Below is just a sample of some of their workshops.
Contact Details
Address:  164 Longueville Road NSW (opposite the Library)
Phone: 9428 4898
Website: www.gallerylanecove.com.au
Email:  [email protected]
Facebook: @gallerylanecove
---
Empower360 Fitness offers kids and teens the opportunity to simply be more active, happier and confident. 
We celebrate their successes, whether they're fitness related or not. We provide a safe, supportive environment where teens develop self confidence and resilience through 
setting and achieving goals. We also offer the opportunity to connect face to face with their friends away from devices.
Once you're an Empower360 Bootcamper, you're part of a community of kids who will lift you up, cheer you on and have your back no matter what.
Coming in 2020 to Lane Cove
This year we are taking expressions of interest for Kids FitCamp. Do you have a 5 – 9 year old you'd like to be a little more active? Kids FitCamp gives kids the opportunity to just play. It's an hour of fun and games – literally! Facilitated by an Empower360 trainer it's an hour of game-based fitness, fresh air and fun.
4pm: Blackman Park 12yrs+
Monday
4:30pm Boronia Park, Hunters Hill 13+ Girl Squad
6pm Gannan Park, Ryde 11 years+
Tuesday
4:30pm Boronia Park, Hunters Hill 13+
4:30pm Boronia Park, Hunters Hill Kids FitCamp
Find out more about the bootcamps in our article here.
Contact Details
Phone:  Kate on 0403 964 075
Email: [email protected]
Website: www.empower360fitness.com.au
Facebook: @empower360fitness
Instagram: @empower360fitness
Teens Yoga course is ideal for busy High School aged girls and boys.
Every week we provide a safe, fun space where they don't need to overachieve – and offer tools to deal with pressure, stress and anxiety AND develop focus and confidence. They'll truly relax with a combination of movement, breathing and gentle meditation & mindfulness techniques. Live in the studio but Zoom is an option if preferred.
Dates: 26 July 2019 to 27 September 2019
Time: Sundays 5.00 – 6.00pm
Address: Yogabowl, Inside Lane Cove Tennis Club. Kenneth St @ Central Park, Longueville.
Book Here: yogabowl.com.au/events/classterms/book-class
Email: [email protected]
Website: yogabowl.com.au
Facebook: facebook.com/Yogabowl/
---
"Synergy Youth Centre is for young people aged 11-18 years old. We welcome all young people in this age group for our drop-in sessions, organised activities and holiday programs. We look forward to meeting you soon."
Check out their Facebook page and website for details of upcoming activities.
---
Activities Outside Lane Cove?
www.skillsandthrills.com.au is an online hub, providing one central place where parents and carers can instantly find, book and pay for engaging kids' programs and experiences. Whether your kids like art or acrobatics, ballet or basketball, are 5 or 12 years old, Skills and Thrills takes the hassle out of spending hours searching, vetting and co-ordinating with other parents. Check out Skills and Thrills
---

Back to School Activity Related Retailers
Hidden at the Rosenthal Car park end of Atrium Plaza, Ballet Stuff stocks very reasonable priced dance and gym gear.  Their Best Seller Ballet Pack – which includes shoes, leotard, tights & skirt – is a really affordable way to get the entire outfit. This pack contains premium quality dancewear drastically cheaper than you will find in any retail outlet.  Ballestuff is located in Lane Cove in the Atrium Arcade – enter via Rosenthal Lane (just down from Birdwood Cafe).
Giggle Me Pink has a range of Back to School 'Girl Style' accessories, along with a selection of dance wear and accessories for those budding ballerina's.
---
Eye Test
It is a good idea to get your child's eyes tested for start of the school term (particularly if you or your partner wear glasses).  Eyes 4 You is the place to go.
---
In the Cove is In the Know and you could be as well…
In the Cove publishes new content every day. It could be an article, an event, a job or local info. To make sure you don't miss this info sign up to our newsletter. It comes out every Wednesday Night at 7.30pm and includes a wrap up of everything posted on our Facebook site in the previous week.
Did you know that In the Cove has an instagram page? Yes we do and we feature pictures from our roving reporters and our ITC team that do not appear on our Facebook page. Follow us on @inthecove