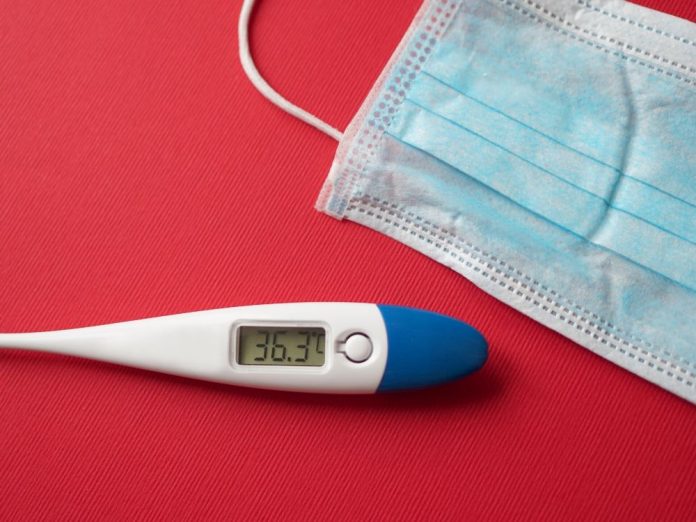 After several weeks of minimal COVID19 community transmission in NSW, we are now experiencing more community transmissions cases than hotel quarantine cases.
Latest Community Transmission Cases
Of today's (15 July 2020) new cases, three are returned travellers in hotel quarantine.
Ten cases reported today are associated with the Crossroads Hotel. Of these, six attended the venue, two are close contacts, and two acquired their infection at a gym attended by a previously reported case. They are:
31 year old male who attended Crossroads Hotel on 03/07
42 year old female who attended Crossroads Hotel on 03/07
27 year old female who attended Crossroads Hotel on 03/07
14 year old female close contact of Crossroads Hotel staff case
27 year old male who attended Planet Fitness gym, Casula
24 year old male who attended Planet Fitness gym, Casula
53 year old male who attended Crossroads Hotel on 03/07
22 year old male tertiary case from Crossroads Hotel
33 year old female who is a close contact of the Nepean Blue Mountains case previously reported who attended Crossroads Hotel on 03/07
17 year old male tertiary case from Crossroads Hotel
Since 8 pm last night an additional 1 case has been reported linked to the hotel cluster, bringing the total number associated with the cluster to 34. A male in his 20s who is a close contact if a confirmed case.
Staff and patrons who attended the Planet Fitness gym in Casula between 4-10 July are now considered to be close contacts and are being advised to self-isolate for 14 days and seek testing. Further investigations are underway.
Other venues attended by cases in the Crossroads Hotel cluster are under investigation. These include Bankstown YMCA in Revesby, Woolworths in Bowral, Milky Lane in Parramatta, Bavarian Macarthur in Campbelltown, Macarthur Tavern in Campbelltown, West Leagues Club in Campbelltown. Everyone who attended these venues at the times above should monitor for symptoms, and isolate immediately and seek testing if any symptoms develop.
4 Steps to Stop the Spread
Dr Kerry Chant, NSW Cheif Health Officer at a press conference today stressed that there are four steps everyone can take to help the spread.
Get tested as soon as you have any symptoms (no matter how mild).  Dr Chant stressed that some of the current cases only experienced mild symptoms.  The sooner you are tested, the sooner NSW Health can contact trace. Do not wait a couple of days. Dr Chant stressed, "If you've got a sore throat today, don't wait for two days to get it diagnosed. Work with us. Go get tested day one because every day you can give us allows us to stop that spread,"
Stay home if you have any symptoms.
Make sure you practice good hand hygiene and social distancing.
If you can't social distance, you should wear a mask (this is not mandatory in NSW).
Remember to Social Distance Around Friends and Workmates
Dr Chant also stressed that many of the cases stem from groups of friends not practising social distancing or workmates going out and not practising social distancing.
The Crossroads Cluster has been traced back to a man, who works for a freight company but is not a truck driver. He travelled to Sydney on June 30 and is thought to have infected several colleagues at his workplace. The group went to a function at the Crossroads Hotel on July 3.
As at 15th July 2020, 34 COVID-19 infections have been linked to the Crossroads Hotel.
The Hon Brad Hazzard Minister for Health said our biggest problem is complacency.  He said the virus would win a gold medal for our fast it spreads.
Some of the confirmed cases have been the contact of a contact of a person who tested positive.
Northern Territory Bans NSW Residents
Northern Territory has declared the greater Sydney Metropolitan area as a hotspot and residents are banned from entering the NT unless they undertake a 14 day mandatory quarantine at their own expense.
Where Are Testing Facilities on the North Shore?
This is what ITC followers are saying about testing at Royal North Shore:
"We have used RNSH twice, and it is a breeze. Just head on up and get it done, saw the nurses deal with a 3/4-year-old there too and they did a brilliant job."
"Went to RNSH with two kids. Extremely easy and well set up. The kids (5 & 8 yo) found the tests fine (tickled). No referrals or waits. Go straight to the designated building."
"I went last Sunday with my four-year-old at RNSH. It's moved to the Douglas building, and I found it really fast in and out. My son touches everything too, and I just made him sit on my lap until they called us in."
"I had it twice done in Royal North Shore I did not wait long there were few people at that time. It does not take long anyway. I recommend going there."
The other two most recommended testing clinics are
COVID19 Cases in Lane Cove Council Area
The following cases have been attributed to the Lane Cove Council Area:
Postcode 2066 – 19 cases (last case 24 June 2020 – see more here)
Postcode 2065 – 22 cases (last case 4th April 2020)
Statistics can be accessed here.
Be In The Know With In the Cove
To make sure you don't miss Lane Cove info sign up to our newsletter. It comes out every Wednesday at 7.30 pm and includes a wrap up of everything posted on our Facebook site in the previous week.
Did you know that In the Cove has an Instagram page? Yes, we do, and we feature pictures from our roving reporters and our ITC team that do not appear on our Facebook page. Follow us on @inthecove