It was a rainy start to the week with 72mm of rain falling in Lane Cove on Sunday.  COVID19 crept closer to Lane Cove this week with a confirmed positive case attending premises in St Leonards and Crows Nest.
COVID19 Update
Have you been to Fitness First in St Leonards, Woolworths Crows Nest or to Perisher?
St Leonards
Fitness First in St Leonards was deeped cleaned after it was notified by NSW Health of a confirmed case that attended the club on July 27 2020 between 9am and 10.30am.
Crows Nest
NSW Health said the same person also visited Woolworths in Crows Nest on Monday July 27 2020 between 10.30am and 11.00am.
Perisher
NSW Health has recently started a research program to test sewage for traces of COVID-19 across the state. This research supports the public health response to the pandemic. Sampling has commenced at a number of metropolitan and regional locations across NSW. Initial samples collected at the Perisher sewage treatment plant on Wednesday 22 July 2020 returned a positive result for the presence of COVID-19. Further sampling and analysis is required to assess the significance of this initial positive result. The positive sewage result can be due to shedding of the virus by someone who may have previously had the illness, with the virus 'shedding' through their system for up to four weeks later.
While no cases of COVID-19 have been identified in Perisher or Thredbo to date, it's important that anyone who was in this area get tested if they have even the mildest of symptoms.
Anyone feeling unwell – even with the mildest of symptoms such as a runny nose or scratchy throat – must seek testing and self-isolate until they get the result. Stay at home, and do not go to work or catch public transport until you are cleared of COVID-19.
If you need to get tested we have info on testing near Lane Cove and also the different testing stations here
Forget about that Queensland Holiday for a while Greater Sydney (which includes Lane Cove) was this week declared a hot spot by the Queensland government and therefore travel to Queensland is no longer permitted.
Moore Street Gates – Open or Closed?
This week there was a frustrating delay when the Moore Street Gates were not opened at 9am.  They were not closed from the Easter School Holidays until 14 July 2020.  Even though the gates were open, the police were still fining people for driving along Moore Street before 9.00 am.  More details here.
Gum Tree Problem
Our cover photo is of a large branch that split down the middle at 38 Cope Street.  The branch was right near powerlines so Ausgrid had to remove the branch.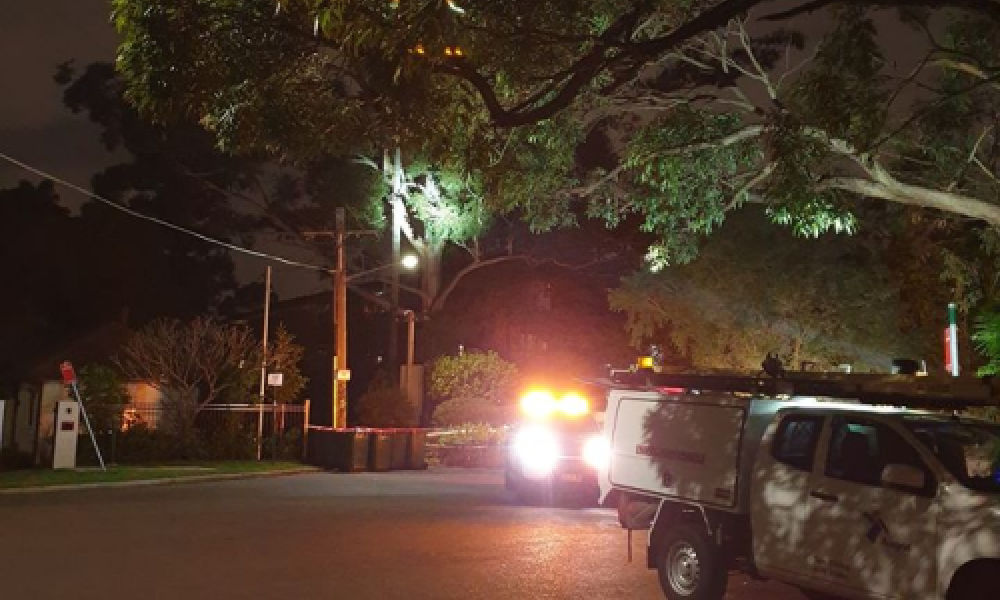 Syringe Found
A roving reporter saw this syringe on the ground next to the path to Stringbybark Reserve on Murray Street – it was reported to council. From time to time we do get reports of syringes in parks. If you see one please report to Lane Cove Council at [email protected] or call them on 9911 3555
Business Alert
Cove Craft has closed its doors for the last time after providing handmade goods to the local community for 43 years.
Longueville Park
As part of Lane Cove Council's Playground Strategy, Longueville Park playground is scheduled for an upgrade due to the age of the equipment and potential change in playground users over the years.
Longueville Park playground is located on the foreshore of the Lane Cove River on Stuart Street. The playground is classified as a neighbourhood playground.
Lane Cove Council has developed a community survey to help us to determine the needs and desires of local residents and visitors to the park.
Consultation will run to 7 September 2020.
To have your say please complete the online survey.
Lane Cove Golf Club Redevelopment
You only have until 16th August to have your say on the planned redevelopment of the Lane Cove Golf Club.  More details here.
Crime Report
Sometime between 8pm 27 July 2020 and 9am 28 July 2020 the under ground parking facility of a town house block on Willandra Street was broken in to.
The theives were prepared, they likely had bolt cutters and were confident enough to take their time to raid each storage unit.
Police and forensics have attended the scene but it does look as though this was a premeditated burglary as they knew how to get into the carpark without forcing entry.
If anyone sees an abandoned black Trek Mountain bike please let us know.
In the Cove Local News – Get in Every Wednesday!!
To make sure you don't miss Lane Cove info sign up to our newsletter. It comes out every Wednesday at 7.30 pm and includes a wrap up of everything posted on our Facebook site in the previous week.
Did you know that In the Cove has an Instagram page? Yes, we do, and we feature pictures from our roving reporters and our ITC team that do not appear on our Facebook page. Follow us on @inthecove