Welcome to our monthly business round-up.  We put this round-up on hold during the first couple of months of the COVID19 pandemic as we did not know how many local businesses would survive.  We are pleased to say that due to overwhelming support of Lane Cove Residents our businesses stayed open and we have some new businesses that have opened.
Please shop local when you can – a vibrant Lane Cove is a great Lane Cove.
New Businesses
There is a new barbershop in town and it is making waves.  Ace of Fades is located in the same arcade as Kasina Korean Eatery and MBE Lane Cove.  You can read more about it here.
We now have another independent butcher in Lane Cove!  Ray has set up shop in the Riverview Shops (also known as York's Corner).  You can read more about Ray here.
New Burger Bar
Just recently a new burger called Two Jays Burger Bar has opened next to NiBu Cafe in The Village Shopping Centre across from the Old Coles. They have taken over the old Caesars Pizza Place. They used to be located in Chatswood.
New Human and Pet Cafe at Blackman Park
You may know about Chew Chew Pet Restaurant. They will now be operating a cafe for humans and pets at Blackman Park (see the cafe below with a mural painted by local artist Matt McLarty Art & Photography).
Gin Distillery
There is a new Gin Distillery called Finders Distillery. They have just opened a tasting room.
Finders Distillery is located at 12/6 Herbert St in St Leonard's, open Friday & Saturday 2pm-9pm and they would love to see you there! They will be serving G&Ts, cocktails, local beer + wine.
Due to COVID-19 restrictions, they have limited numbers so 0412346097 to reserve a table if you're thinking of popping in for a Gin 😊
If you can't make it to the tasting room and want to taste some local gin it is also available at Porter's Liquor Northwood
Pawer
Pawer pet studio, a pet grooming place is opening on Longueville Road next to Pottery Green Bakers.
New Barber in Lane Cove Plaza
The men of Lane Cove are really getting their groom on. Another barbershop in Lane Cove will be opening at the old chic scissors salon in the Lane Cove plaza.
New Restaurants in The Canopy
Sugarlane
Sugarcane Restaurant Coogee Executive Chef will be opening Sugarlane in The Canopy.
Executive Chef Milan Strbac (ex Longrain) will be bringing Southeast-Asian flavours to The Canopy.
Sugarlane will bring you dishes from Thailand, Vietnam, Malaysia and Cambodia. Expect the menu to feature seafood dishes such as Atlantic Salmon Ceviche and Hiramasa Kingfish.  Strbac's signature Wagyu Beef Rendang Curry and Roti with Curry Sauce.
Garcon
Garçon (from the Tramsheds) will be opening in Lane Cove. Garcon Sydney is best described as a French-inspired bistro. They will be offering all-day dining.
Peanut Butter Jelly
Peanut Butter Jelly is inspired by contemporary street art and culture, and their mission is to bring art in the form of food, drink and vibe.
Their menu draws inspiration from cultures all over the world, including parts of Asia, North/South America and the Caribbean to create a fun and playful menu.
Get ready for another Indian restaurant in Lane Cove. Masala Kitchen is coming to Lane Cove. They claim they serve the world's best Gin and Teas with Authentic Indian with a Modern twist (Lane Cove will be the judge of that claim!!).
Local Business We've Just Heard About
Maria is an interior decorator and stylist living in Lane Cove. If you need an affordable and convenient way to have your place styled and decorated professionally, she is here to help!
Her services help you refresh and transform your home with a personalised and convenient approach. Decorating and styling is not for everyone. It takes a trained eye, skills and practice. If you love decorating, but have no idea where to start, Lucky you found me! You get to enjoy my extensive furniture and decor supplier knowledge.
For more information Check out her website!
MI Designs,
Interior Decoration & Styling
M: 0423688286
Insta: mariaissadesigns
FOUND By Flynn is an online store focusing on promoting Australian small businesses who are passionate about being environmentally friendly and most of all, brands who make comfortable, stylish and practical clothes, accessories, gifts and decals for children and families.
FOUND By Flynn is run by two local Lane Cove mums who are also Early Childhood Teachers, passionate about supporting Australian businesses. Their intention is to have an online site that focuses on promoting Australian designers and having a collection of unique items that families will love! They even have a section just for grown-ups to make life just a little easier!'
We would love to offer the 'In The Cove' community 15% off their first order. Using code 'INTHECOVE' at checkout.
Also, if there are any other local mums with businesses that want us to stock their products we would love to open the lines for that too!
Phone: 0410358305
Facebook: @foundbyflynn
Instagram: @found_by_flynn
Website– https://www.foundbyflynn.com.au
Alfresco Customs Hand Made Toys
What do you do when COVID19 locks you down. You use the skills you have had since a little boy to create magical wooden toys for kids. Long time ITC supporters have launched a new business selling beautiful handmade wooden toys that will delight little kids. How cute are they?
Instagram: @alfresco_customs
Etsy Store: https://www.etsy.com/au/shop/AlfrescoCustoms

Refurbishments
Story Cafe Renovating
Don't panic Story Cafe has not closed.  They have relocated to the old Snowberry Store (across from McGraths) while they renovate.
Closed
Cove Craft
Cove Craft has closed its doors for the last time after providing handmade goods to the local community for 43 years.
Smart Bargains
Smart Bargains (the discount variety shop) near The Longueville Hotel will be closing at the end of May 2020. They have been in Lane Cove for 8 years. They will be open in Brookvale.
Chic Sisscors
Chic Scissors has closed their Lane Cove Plaza premises after 40 years in Lane Cove. They have relocated and if you would like to contact them their number is 0409 711 633
Caltex Longueville
Last year Caltex announced to their investors that would be selling 50 fuel outlets across Australia they had identified as having "higher value through alternative use."
One of those Service Stations is Caltex Longueville (not far from Longueville Sporting Club and next door to Jack & Co.
Caltex Longueville will be missed. Peter was one of the go-to places for Pink Slips in Lane Cove.  Peter is now having a well-earned rest and is thinking about what to do next (we will keep you updated).
Reopened and Rebranded
New Owner Furever Pets
Meet Shoko, the new owner of Furever Pets Grooming. (which has now been renamed The Well Groomed)
Shoko has lived in Lane Cove since 2015 with her husband and almost 3-year-old daughter.  Shoko is a professional dog groomer/grooming instructor with 19 years of experience both Japan and Australia.
Alicia is off to the country to focus on her boarding business. More news to come..

Akira Lane Cove
After a big break, Akira Lane Cove reopened this week.  It is located above The Cake Man.
Coming Soon
Pacific Smiles Dental in Lane Cove Market Square
The old big barra seafood premises at Lane Cove Market Square will be a dentist. If you are a dental assistant, they are looking to hire staff. Pacific Smiles Dental will operate it
Lane Cove Return and Earn Depot Lane Cove West Business Park
We have seen a few posts on ITC Lane Cove Chat and In the Cove where people have warned that the return and earn machine at the Little Street Car Park is full or people have had to stand behind a professional collector while they put in their bottles one by one. Lane Cove Return and Earn be opening in Lane Cove West Business Park in late August or Early September and you will be able to take bottles there or arrange for at-home collections. Read More here
Anniversaries
Well done to Porters.  They have been "the local" for over 40 years.  Read more here.
In July 2020, Alert Locks & Security celebrated 30 years in business.  It's a family run business that has grown and grown. Read more here.
Pure Flowers is marking 25 years as boutique florist It's a local business that has brightened so many people's lives with beautifully fresh, quality flowers.
Since opening, the store has created over 100,000 bouquets, styled numerous weddings and the oldest flower recipient was 103 years old.
Owners Ludmila and Elen thank the local community for supporting their local small business. When customers order from Pure Flowers, they receive a more personal customer service experience and send a unique hand made gift. The businesses has given back to the community by supporting schools, charities and collecting Nespresso pods for recycling.
A little bit of history…
Opening in 1995, in the Central Plaza Arcade, Lane Cove, the store was named Ellen's Flowers by Design after the original owner. It was later rebranded to Pure Flowers. Ludmila and Elen are the third store owners.
Pure Flowers is 119 steps from The Canopy Carpark elevator. It's in the Central Plaza Arcade, between the Cakeman and Baker's Delight.
Pure Flowers –  Shop 3/23-25 Burns Bay Rd, Lane Cove
Telephone: 02 9427 8214
Website:  https://www.pureflowers.com.au/
Facebook:  https://www.facebook.com/Pureflowerslanecove/
Instagram: https://www.instagram.com/pureflowers_lanecove
Email: [email protected]
The store is open 6 days a week, Monday to Saturday
Premises for Lease
The old Smart Bargains Premises – Details here.
The old Flannerys Store – Details here
Businesses Listed in our Business Directory
The following businesses are now listed in our Local Business Directory.
Information provided below has been provided by our advertisers.
A modern, sleek, spotlessly clean Pilates studio with plenty of space to feel safe and socially distance. The team at Lane Cove is ready to help you experience a revolutionary, fast-paced, high intensity, body-toning workout in just 50 minutes. No memberships, No waitlists & over 40 Pilates reformer classes per week. Try the Intro Offer, 5 classes, for only $50, available to all first time new students at Lane Cove
Boutique gym. Specialised programs provided. Real people = real results. A safe non-judgemental space in which you achieve new fitness goals.
Personal Training programs, HIIT, Functional Fitness, Yoga, 12 week Fitness and Lifestyle challenge
My purpose is to create a physically & mentally stronger you through a process of functional intuitive training exercises. I am Deborah Nelson, Personal Trainer & sole proprietor of 330FIT, internationally accredited.
Cellulite Treatment in Sydney using HYPOXI is the first training concept to combine alternating high and low pressure with exercise to help target fat in those areas which just won't budge. The simple 30 minute workout is safe, pain free and completely natural – helping your body to tap into stubborn fat storeswhile you work out.
Before HYPOXI, no training method could be shown to reduce fat in targeted areas of the body. However, an independent study has shown that a HYPOXI workout is significantly superior to a conventional workout when it comes to targeting fat and cellulite in stubborn areas. In fact, HYPOXI Sydney has been hailed the "natural alternative to liposuction" by Oxygen magazine.
Frank and Raja Devine have been in the carpet & rug cleaning industry for over 40 years and in this time, they've created a reputation within the Greater Sydney Area as the 'go-to' rug cleaning specialists. They truly care for rugs and pride themselves on their fibre origin and treatment knowledge, allowing them to provide the best possible cleaning, treatment, and protection with every job. Frank and Raja have built a team around them who are as passionate as they are, and together, they're ready to help you with your rug care needs.
Family business specialising in all kinds of kitchen projects
To finish the dreamed kitchen add a bit of fancy splashback glass to stand out from other ordinary projects.
Flat pack kitchens installation
Ikea, Bunnings, Freedom just to name few. We have done them all and there is no surprises for us. We can advise on what to focus on when planning and ordering.
Kitchen Design and Installation
All projects done with high attention to detail. From design, through removal and install to ready project. We can advise on best options and cost effective solutions. Using our own trades or cooperating with trades of your choice.
Custom Joinery
We can meet any expectations. Show us your dream project and we will make it happen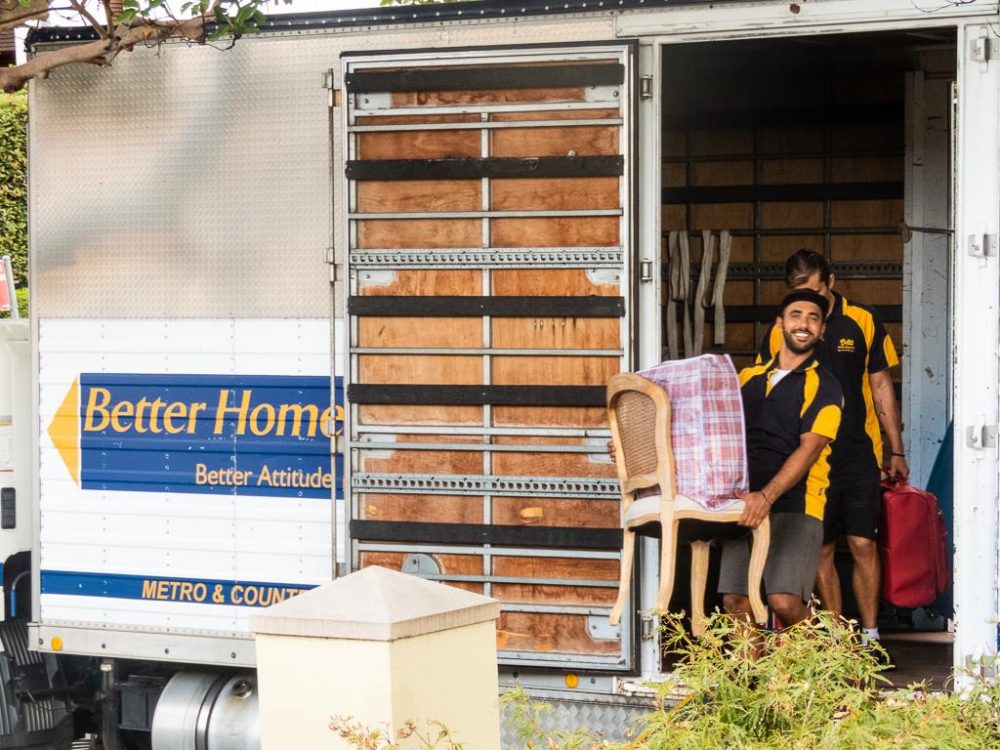 Office House Home Removals & More – 5 Star Quality Ratings
Specialising in difficult Furniture Removals, high-quality House Removals and Office Removals. Better Home Removals do just that, Home Removals done Better. If you want the highest quality Home Removal, done with care and experience, then trust us for your next Office, Home or Furniture Removal job.
We are masters of High Quality, Difficult Removals including: Fine Art Removals, Precious Object Removals, Piano Removals and Luxury Apartment Removals. Our hardworking removalists have many years of experience you can trust – they're not just casual backpackers passing through. You benefit from their skill, quality and speed on your removal work.
With over 10 years' experience in both residential and commercial plumbing, Ryan Spooner established Tier 1 Plumbing in 2016 with the aim to deliver the highest level of workmanship and customer satisfaction, 24 hours a day, 7 days a week.
Tier 1 plumbing provides high quality repair and maintenance for blocked drains, gas fitting, hot water service, guttering and downpipes, burst or leaking pipes, roof leaks, and water tanks. Tier 1 Plumbingoperates 24 hours / 7 days a week and ensures a rapid response for any general or emergency plumbing service.
Pho Sam Lane Cove, Which is the Second Restaurant by Pho Sam Noodle House Epping. This restaurant has open since 22 August 2016.
Just because the world stops, your garden won't! 🍃. If your new office outlook is your backyard you may as well make it nice. We can help! Servicing Lane Cove, Riverview, Longueville and surrounding suburbs. Call: 0407 467 816
Cobden & Hayson bring a fresh approach to the Lane Cove real estate market. A dynamic, forward thinking agency with a vastly experienced long term team of property professionals working under the leadership of Peter Gordon and Greg Woo.
Locally owned and entrenched in the Lane Cove community, we are one of five strategically positioned agencies within the Cobden & Hayson network and all of our agents work together collectively across Sydney's urban fringe to provide premium outcomes and a refreshing take on traditional real estate services.
Montessori Academy is coming to Burns Bay's new waterfront residential hub Eva Lane Cove in Early-2020!
Located at Ground Floor, 2 Waterview Drive NSW 2066, Lane Cove West Montessori Academy is a catered Montessori long day care service for children aged between six weeks and six years. The upcoming childcare features three generous Montessori classrooms, two magnificent outdoor play spaces, and will operate Monday to Friday 7:30am – 6:00pm once granted Service Approval from the Department of Education.
Support ITC and Advertise With Us
Not all of the businesses noted above advertise with In the Cove – we like to give all businesses a free shout out when they are starting out.  However, we are so grateful for those businesses who become part of the ITC Business Community.  Without their support we could not undertake our community and advocacy work.
ITC has hit a few milestones recently.  We now have
Facebook – Over 16 000 followers
ITC Lane Cove Chat – Over 7000 members
Instagram – Over 7000 followers
In The Cove – Web Site Views – Over 2.2 million views since we started our website.
If you would like to advertise and promote your business locally to a very engaged audience email us at [email protected] or message us on Facebook
In the Cove Local News – Get in Every Wednesday!!
To make sure you don't miss Lane Cove info sign up to our newsletter. It comes out every Wednesday at 7.30 pm and includes a wrap up of everything posted on our Facebook site in the previous week.
Did you know that In the Cove has an Instagram page? Yes, we do, and we feature pictures from our roving reporters and our ITC team that do not appear on our Facebook page. Follow us on @inthecove
Want to find out what your neighbours are chatting about – head over and join ITC Lane Cove Chat – also if you have lost anything or found something this is the place to post.