Aura Parker is a Lane Cove local illustrator, writer and designer (wow, a triple threat).  She has released yet another stunning children's book called The Silly Sea Bed Song.
Last week we lost one of the most famous children's authors in the world – Eric Carle (the author of The Very Hungry Caterpillar), although no one can replace him, in Lane Cove we have a writer and illustrator who is going places and could be the next Eric Carle.
In 2016, Aura released her first children's book called TWIG. The book was very popular and was a 2017 CBCA Notable for Early Childhood awardee. Since then, she has released more magical children's books – Cocoon, Meerkat Splash and Goodnight Glow Worms.  Now she has released The Silly Seabed Song.
The Silly Seabed Song
Who does not love a children's book with an alliterative title?  Aura has released another bedtime story for the very young, brimming with bouncing rhyme and the playful riddle of a backwards poem.
The Rock Oysters sing the Silly Seabed Song to help send the sea creatures to sleep, but the crazy words are too much fun, and it just makes them all laugh instead! Little Turtle Hatchling Fred wants to rest his head, but how will he ever get to sleep?
Way down deep, under the sea,
Can you hear it? Can it be?
Jelly flubber! Wobbly gong!
It's the Silly Seabed Song!
Goodnight Glow Worms
This book is the perfect book for young kids to read with their parents before bedtime.  Aura's playful rhyme and energetic illustrations combine to create the perfect picture book for the very young.  Spoiler Alert:  it has a lovely ending to send your little ones to sleep.
Goodnight, Glow Worms shining bright,
Time to dim your Glow Worm light
Glow Worms gleaming, beaming round,
Can't switch off and can't wind down.

Cocoon
Cocoon is a story about patience and achieving your dreams. It also touches on solitude, independence and the wonder of life cycles. It's the perfect story for bug lovers.  On every page, there are tiny details to discover.  Cocoon is about friendship, patience, imagination, teamwork, counting, insects, goals and flying.  The story is about Dawn and her best friends.  They have a plan to eat as many leaves as they can, weave cocoons and turn them into moths so they can FLY!
Easy peasy, right? But what happens when days go by, and Dawn still doesn't have her wings? What if she doesn't grow them at all? Will Dawn ever get to chase the lights with her friends?
Meerkat Splash
ITC asked Aura a few questions about why she loves writing and living in Lane Cove.
Why Did You Decide To Write Children's Books?
I have always had the writing bug; as a child, I would make up stories and write diaries. These days writing is a bit of an obsession, and the main reason I do it is because I love it! I have a background in illustration and design. Children's literature is a passion of mine, and the books kind of tie everything together; things I learn from my own children, the patterned nature of the textiles, it is all in there. I love drawing, and with picture books, I get to do both words and pictures! I enjoy my work immensely, and it is exhilarating when I'm working on a story and things start to fall into place. 
Did Living in Lane Cove Provide Some Inspiration?
My first book, TWIG, is dedicated to my son Saxon, and I wrote it when he was going through a huge bug-phase and about to start Kindy. I live on the edge of the bush in Lane Cove, and we used to go exploring together, looking for insects. I enjoy walking around our local area, it is stunning, and we are lucky to be surrounded by nature which is a constant inspiration for my writing. I'll often come back from a walk brimming with ideas or having solved something to do with a story I'm working on.
TWIG has now gone international and is available in Australia,  Canada (English and French edition 'Brindille'), South East Asia (English and audio pack edition), China and South Korea and the USA.  This is a huge achievement for a local author.
All books are available from Burns Bay Bookery in Lane Cove.
Aura Parker's Contact Details
Website: Illustrated.com.au
Facebook:  @Aura Parker
Instagram: @AuraParker
Are You Looking to Buy or Sell in Lane Cove?
In The Cove is now producing a weekly Lane Cove Property Update. See our latest update here. 
If you are selling, ask your agent if they are an ITC Lane Cove Property Guide supporter.

In the Cove is on Instagram
If you would like to follow ITC's travels throughout Lane Cove and see some beautiful pictures of where we live, follow ITC on Instagram
 here.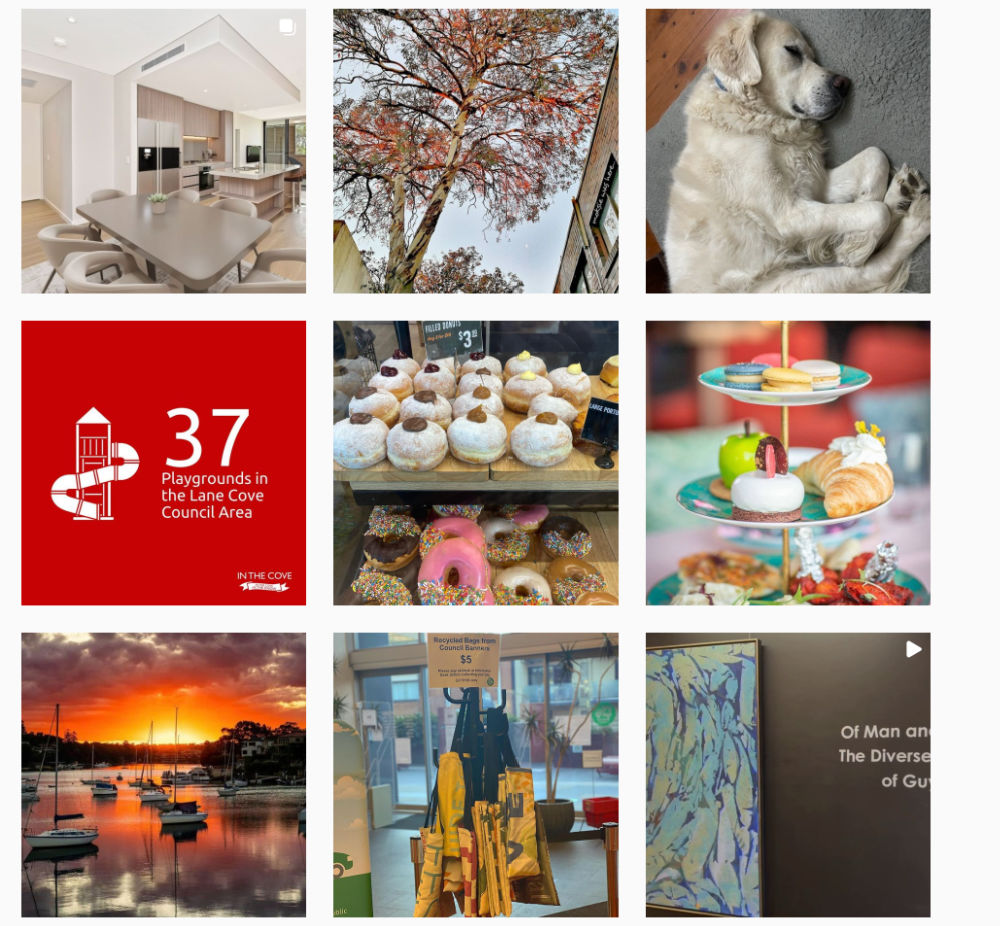 In the Cove Weekly News Blast
Have you ever heard people talking about a hot Lane Cove issue and wondered how they knew about it?  More than likely, they get our newsletter every Wednesday Night at 7.30 pm, and it has all the info that was on any of our social media platforms and more – so sign up now and never have FOMO (fear of missing out). SIGN UP HERE