Our Health and Wellness bloggers, Body Fusion are back to with a healthy, Spring inspired meal.
Spring Stuffed Capsicums
Serves: 4
Preparation/Cooking time: 30 minutes
Ingredients
4 large red capsicums
1 red onion (diced)
1 cup mushrooms (diced)
1 zucchini diced
2 cups baby spinach leaves
1 tin brown lentils
1 teaspoon minced garlic
¼ cup flaked almonds
80g reduced-fat feta
Chopped parsley
4 cups mixed green salad, to serve
Olive oil and balsamic vinegar to serve
Method
Preheat oven to 180° Cut capsicum in half, through stem. Remove seeds and place cut side up onto an oven tray lined with baking paper. Spray lightly with olive oil and roast for 15 minutes.
Meanwhile, prepare vegetables. Spray frying pan with olive oil and add onion, garlic, mixed vegetables and red lentils, heating gently for 5 minutes.
Mix in almonds, feta and parsley and season with ground pepper. Divide mixture among capsicum halves and return to the oven for a further 5 minutes.
Serve with green salad and drizzle of olive oil and balsamic vinegar.
Why we love this recipe:
Seasonal Vegetables: This recipe showcases many seasonal vegetables that are abundant in Spring including capsicums, zucchinis and spinach. Each of these vegetables are bursting with good prebiotic fibre to keep our healthy gut bacteria thriving, boost immunity and improve your mood!
Lentils: Not only will these give you a good dose of plant based protein, but lentils have also been shown to fight ageing and increase longevity. Lentils have also been proven to help lower cholesterol, stabilise blood sugar levels and keep you feeling fuller for longer!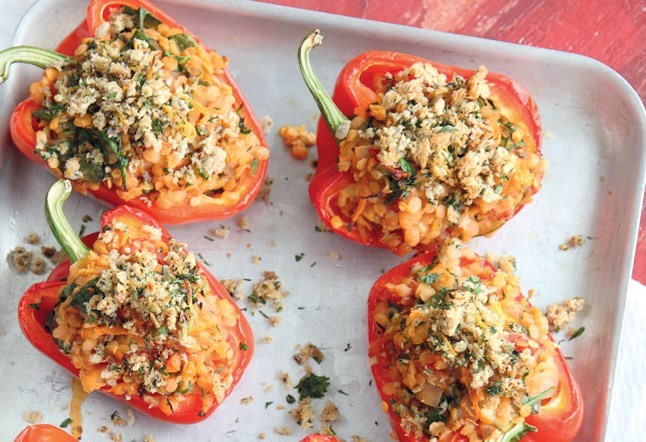 At Body Fusion, we work with adults, children and families to develop individualised and tailored advice. We understand the importance of food and nutrition during all stages of life. As Accredited Practising Dietitians, food and eating is our speciality, and we can help you find what's right for you.
Body Fusion
Address: 175 Burns Bay Road Lane Cove, New South Wales, Australia
Phone: 0422 297 271
Web: Body Fusion
Email: [email protected]
Facebook: Body Fusion
Twitter: @Body_Fusion_
Instagram: https://instagram.com/bodyfusion/
Body Fusion are one of ITC's fabulous Bronze Sponsors. Without their support our website would never have been possible. #itcbronzesponsor
Do you have a local issue you would like help with? ITC is here to help just email us at [email protected]