The Lane Cove Traffic Committee advises Lane Cove Council on traffic and parking control matters for which Council has been delegated authority from Transport for NSW (TfNSW). The Committee makes recommendations, and those recommendations are then tabled at a Lane Cove Council meeting for Council to either endorse, reject or ask for more information.
The Traffic Committee comprises the following permanent members:
One representative of Lane Cove Council
One representative of the NSW Police
One representative of TfNSW
One person representing the state Member of Parliament
The Traffic Committee can have other members such as rangers, traffic engineers, road safety officers and other council staff.
At February's Lane Cove Council Meeting, it was resolved that a councillor should be a committee member. Councillor Kathy Bryla was appointed to the Traffic Committee.
Lane Cove Council also voted to allow residents to speak at the Traffic Committee on agenda items.
Meeting 15 March 2022
The Traffic Committee is meeting on 15 March 2022 at 10.00 am at the Traffic Lane Cove Council Chambers.
Members of the public can now register to speak at the Traffic Committee about items on the agenda.  You must register by filling out an online form by 12 noon 14 March 2022 (yes we know the registration time has passed but the online form is still able to be accessed)
15 March 2022 Traffic Committee Agenda
56-60 Burns Bay Road, Lane Cove
Convert 15-minute parking to a 'Loading Zone;10pm-6am'  The agenda item notes that businesses have been approached but no mention of the apartments that are right across the road at 51 – 53 Burns Bay Road.
148-150 Burns Bay Road, Lane Cove Install 'No Parking' north of driveway on Ross Smith Parade. 
Install 'No Parking' north of driveway on Ross Smith Parade.  (Driveway for shops on Burns Bay Road is via an entrance on Ross Smith Parade).
Rosenthal Avenue (near The Canopy)
Rosenthal Avenue, Lane Cove Installation of Speed Cushions (this will only impact traffic approaching The Canopy Roundabout after passing the Alcott and the Canopy loading bay).  See our cover photo.
Mowbray Road Notorious Bend
Mowbray Road, Lane Cove Redesign of Mowbray Road bend between Ralston and Roslyn Streets.  This is Lane Cove Council's response to numerous accidents on this notorious bend in wet weather – read more here.
Sutherland Street
Sutherland Street, Lane Cove Install 'No Parking; 5am-3pm; Wednesdays' on Garbage Collection Days
Bay Street Greenwich
Bay Street, Greenwich Install 'No Parking' and 'No Stopping' signs
Kingslanley Road Greenwich
Kingslangley Road, Greenwich Extend 'No Stopping' zone on the departure side of Pedestrian Crossing
St Leonards Plaza
St Leonards Plaza, St Leonards Temporary Removal and Replacement of Pedestrian Handrails and Keep Left Sign
Items for General Discussion
Epping Road, Lane Cove Overgrown vegetation on Epping Road
Bridge Street, Lane Cove Discussion on traffic volumes and speeds on the local section of Bridge Street – traffic volumes are an issue on Bridge Street – read more here.
The Agenda can be accessed here – click on the orange agenda button on the page.
If you have general feedback on a local traffic matter which does not appear on the Agenda then we encourage you to email [email protected]
Keep Local News Free
---
Many of you have asked how you can support In the Cove. It's so easy – tell your friends about us, follow us on a different platform or subscribe to our weekly news blast.
We now have a Patreon account  where you can sponsor us for any amount you like (this allows us to keep local News free – no paywall!!!)
ITC wants to make sure you get local News when you need it by employing local people to help us out. We need your help – yes, local business advertises with us, but this is our sole source of funding. Feel free to be a reader sponsor if you have enjoyed our local news coverage – no amount is too small or too big. Thank you so much to the people who have already supported us via our press Patreon account. Help Us Here.
Stay tuned. We will be announcing our In the Cove Intern programme soon – where we will take on a part-time PAID intern who lives locally and is studying either PR, Social Media, Communication or Journalism.   This is our way to give back to Lane Cove, and as you would be aware, we offer free advertising for all local jobs as we are passionate about local jobs for local people.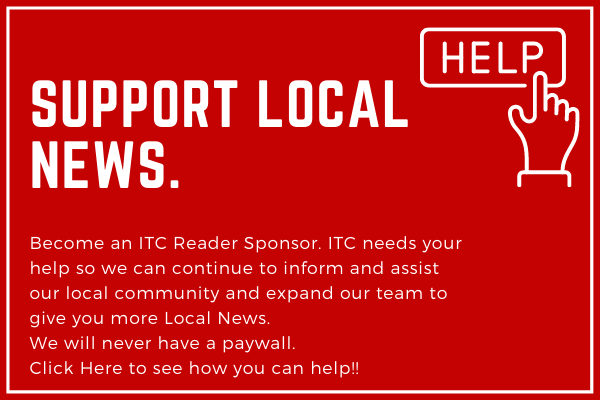 ---
Get Your Local News on Different Platforms
We have many platforms to follow, each taking a different take on Lane Cove News and Information. Don't miss out!
Facebook: www.facebook.com/inthecove