The Lane Cove Council has announced two concerts at The Canopy.
The Badloves and King Canyon – 26 March 2022 6.15 pm – 9.00 pm
This is a free concert. However, Lane Cove Council encourages locals to consider making a financial donation to GIVIT to support people impacted by the recent storms and floods across New South Wales. To donate, visit  www.givit.org.au.
The lineup is:
6:15 pm – 7:15 pm King Canyon
7:45 pm – 9:00 pm The Badloves
The Badloves became a household name in the 90s with their debut album Get On Board.
Get On Board achieved double-platinum status and spent a gravity-defying 69 weeks in the charts.
Hits included "Green Limousine", "Lost", "Caroline", "The Weight" with Jimmy Barnes, "Barefoot Bride and "Memphis".
Their latest single release is Midnight Sun – click here to listen to it on Spotify.
King Canyon, a Melbourne based duo, will support The Badloves. The duo is Jimmy Cupples on vocals and James Ryan on guitar. The band are now bringing their instantly recognisable and widely appealing sound of 60s soul coupled with the blues-rock invasion of the 70s to the stage.
Christine Anu and Miriam Lieberman Trio Friday 29 April, 6:15 pm – 9:00 pm
This is a $10 ticketed event with the proceeds being donated to GIVIT to support people impacted by the recent storms and floods across New South Wales
6:15 pm – 7:15 pm Miriam Lieberman Trio
7:45 pm – 9:00 pm Christine Anu
Christine Anu is one of Australia's most popular artists of all time who uses her voice and reputation to spread a message of unity and hope. With 17 ARIA nominations,  including the APRA AMCOS award-winning My Island Home and her platinum album Stylin' Up, she has one of the country's most enduring and recognisable voices.
Tickets for this event are $10 (+ ticketing fee). Click here to book.
Sydney singer-songwriter Miriam Lieberman seamlessly blends African influences with blues-infused melodies and soaring vocal harmonies. Performing as a trio, together, they offer a  powerful and uplifting soundscape. Miriam's latest album Just Transforming has received critical acclaim.
Lane Cove Council proudly presents the above events.
Dine-in or Takeaway
This is also an excellent opportunity to support our local eateries, who have struggled with COVID19 restrictions and staffing issues in the last two years.
Make a night of it and dine in Lane Cove or collect takeaway or bring your picnic as you sit back and enjoy this spectacular lineup.
Chargrill Charlies (an ITC Business Supporter) have picnic packs that will suit the whole family (order with 24 hours notice) – order here.
Our Cover Photo Source: https://www.facebook.com/OfficialChristineAnu
If you want to know about Live Music in Lane Cove (which is back back back – check out our article here.)
Keep Local News Free
---
Many of you have asked how you can support In the Cove. It's so easy – tell your friends about us, follow us on a different platform or subscribe to our weekly news blast.
We now have a Patreon account  where you can sponsor us for any amount you like (this allows us to keep local News free – no paywall!!!)
ITC wants to make sure you get local News when you need it by employing local people to help us out. We need your help – yes, local business advertises with us, but this is our sole source of funding. Feel free to be a reader sponsor if you have enjoyed our local news coverage – no amount is too small or too big. Thank you so much to the people who have already supported us via our press Patreon account. Help Us Here.
Stay tuned. We will be announcing our In the Cove Intern programme soon – where we will take on a part-time PAID intern who lives locally and is studying either PR, Social Media, Communication or Journalism.   This is our way to give back to Lane Cove, and as you would be aware, we offer free advertising for all local jobs as we are passionate about local jobs for local people.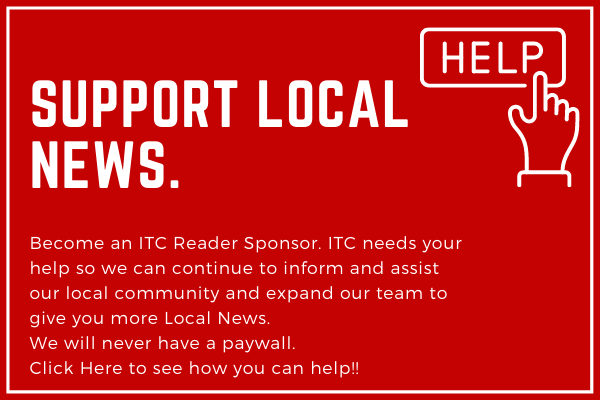 ---
Get Your Local News on Different Platforms
We have many platforms to follow, each taking a different take on Lane Cove News and Information. Don't miss out!
Facebook: www.facebook.com/inthecove