Lane Cove thank you so much for supporting In the Cove. In November 2017, we hit over 10,000 Facebook Fans.  It's now time to celebrate and thank you and our amazing Roving Reporters for your support.
Brief In the Cove History
Here's a brief ITC history:
In the Cove Facebook page was launched on 28 October 2012. It was published to provide timely Lane Cove news and information. It was founded by Jacky Barker. Sue Manning came on board and provided assistance. Both Jacky and Sue worked voluntarily on the Facebook page for over three years;
inthecove.com.au website was launched on 10 October 2015. To fund the website and the associated costs (such as website hosting, insurance, web design, plugins etc) ITC started accepting paid advertising. ITC made a conscious decision to keep the cost of local business advertising at an affordable rate. All community, charity and sporting events are promoted free of charge. We also have a free jobs board as we want to encourage local jobs for local businesses;
Website redesigned and relaunched in November 2017;
In November 2017, ITC welcomed our 10,000th Facebook Follower;
In November 2017, ITC welcomed our 3000th Instagram Follower;
ITC also sends out a weekly newsletter (which includes all the articles published in the week before and all the upcoming weekly events);
ITC has launched a range of Lane Cove local memorabilia (or as we like to call it locobillia). You can buy Lane Cove mugs, Lane Cove Jelly Beans and of course our famous Lane Cove, Greenwich, Longueville, Northwood and Riverview tea towels;
ITC has been involved in many community campaigns all aimed at making Lane Cove the best place to live in Sydney (or NSW or Australia …heck why not the world!)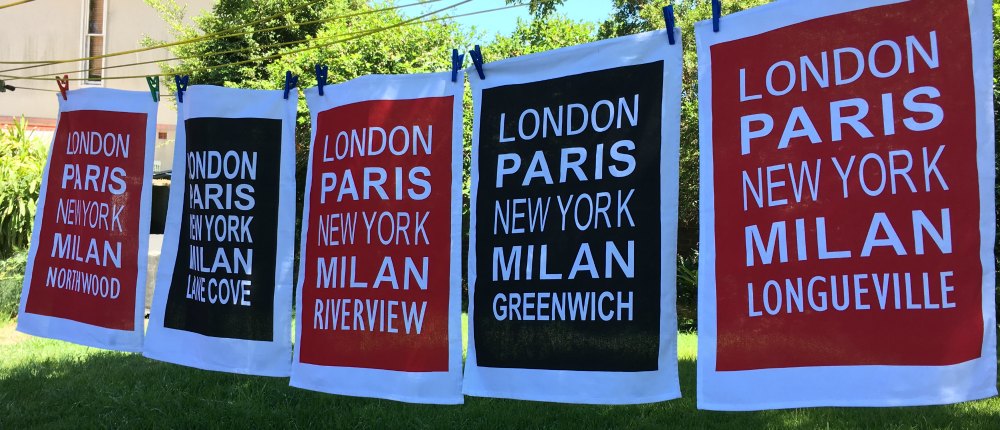 Celebrate with ITC
ITC will be in the Lane Cove Plaza on Saturday 16th December from 9am to 12pm. We will be handing out prizes every 30 minutes – so make sure you come and see us. We will be showcasing our new tea towels and more. If you visit ITC you might walk away with a tea towel, jelly beans or who knows what (you just won't be able to walk away with Mr ITC – I know many of you want him!!!).
Moving Forward
ITC is looking forward to 2018 and to providing even more timely and relevant information to Lane Cove.
Many people still think ITC is only available on Facebook. If you have a friend that wants to be kept updated but is not on Facebook, they can subscribe to our newsletter or visit our website.
ITC is a hyperlocal site. After researching hyperlocal sites all around the world and visiting with the Centre for Community Journalism in Cardiff, ITC has discovered some very interesting hyperlocal trends.
Many hyperlocal sites like ITC fold after five years. This is due to burnout and lack of funds. Hyperlocal sites that survive and flourish are the ones that accept both advertising and membership subscriptions. ITC has introduced a membership program to make ITC even better and to allow us to increase our staff and resources. Membership is also in response to the many people who have thanked ITC and asked how they can help support our community work.
All it costs is a one-off subscription fee of $50. In addition to a warm and fuzzy feeling, you'll also get this stuff:
DEALS & DISCOUNTS
Both big and small businesses approach us with exclusive offers that we will pass along to ITC members via a members' only monthly newsletter.
MEMBER MEETUPS
Super casual meetups (think happy hour) in which we can nerd out about Lane Cove news and the ITC team can get your feedback on what we can do better to serve you.
SOFT T-SHIRT
In the Cove #Roving Reporter T-shirt (allow 30 days for delivery). This is only available to ITC members.
OTHER SURPRISES
We will look for other ways to surprise and delight our members.
In the Cove will continue to be free and accessible to all our followers and we thank every one of you. We appreciate that not all our followers will become members, and that's okay! That said, we do believe it's important to develop a deeper relationship with those that find value in what we do. If you would like to apply for an ITC membership just click here.
Why not surprise your partner or BFF and give them the gift of an ITC membership for Christmas? We have a few T-shirts in different sizes to supply for pre-Christmas delivery. You will also receive a handwritten thank you note from ITC. But be quick as we only have a few T-shirts for pre-Christmas Delivery.
If we don't have the size you require we will email a gift voucher for you to pop under the tree. If you don't want a T-shirt but would prefer a Lane Cove Tea Towel that's not a problem. Just place your membership order and then email us and tell us you want to swap out the T-shirt for a Tea Towel.
Thank You
Lane Cove – thank you so much for liking and following In the Cove. We really appreciate your support and hope you like what we do.
We would also like to support our Platinum Sponsors and all our other sponsors and advertisers for their support of ITC.
---
Do you have a local issue you would like help with? ITC is here to help just email us at [email protected]