Welcome to our week in review.
Buses
The new bus timetable with extra services started this week.  Some people are happy there are more services, but others are not happy that Transport for NSW no longer has any buses leaving Lane Cove Interchange and terminating at QVB.   More information on the new services here.
New Lane Cove Sporting Event
This week, the Lane Cove Council announced a new sporting event for Lane Cove:  a junior 3 x 3 Basketball Competition at the Kingsford Smith Oval Basketball Court in Longueville.
Teams can be entered in either Under 13, Under 15 or Under 18 age groups.
New 3 x 3 players are welcome for a day of 3×3 action, food truck catering, music, FIBA ranking points & prizes. Head referees will provide a full briefing and guide all the players throughout the day.
Date: Sunday August 11th
Time: 10 pm – 5 pm
Where: Kingsford-Smith Oval Longueville
To register your team of 3 or 4 players simply head to: http://bit.ly/CLBLaneCove and search for your relevant category and create your team.
If you have any questions or need any assistance when registering, contact the CLB Crew at [email protected]
Lane Cove Festival Line Up Announced
Get ready for the Lane Cove Festival which runs for all of September 2019.  Lane Cove Council has put together a HUGE schedule of events. There is something for everyone. Put some of the events in your diary now.  Further information here.
Business Alert
A new eco-friendly store selling eco/organic skin care, cosmetics and toys is opening soon in the Lane Cove Arcade – just across from Found Gifts and Homewares. The owner is a Lane Cove Local and a trained nutritionist. The store will be called Be.U.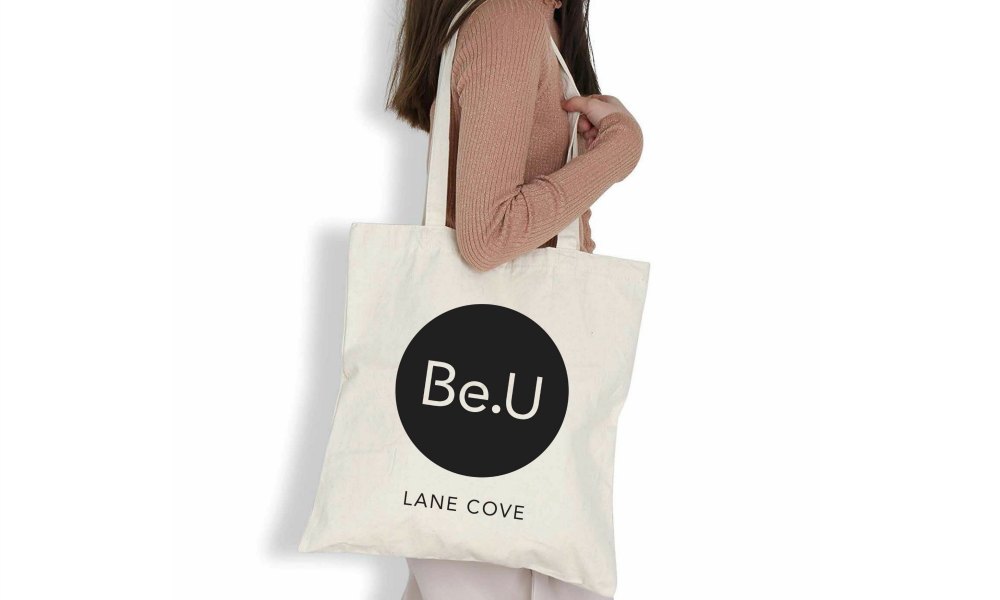 Fishy Problem
Two Lane Cove residents have reported the sudden death of fish kept in outdoor locations (pond and aquaponics system). One resident told ITC that over 30 fish died within 48 hours.  Their death is a mystery as the PH, nitrates and ammonia levels were all normal. Has anyone else had this problem?  Please email ITC if this has happened to your fish.
Birrahlee Pre School Celebrates 60 years
Birrahlee Pre School are celebrating their 60th year and have again been rated as "exceeding" Australian early educational standards.
The National Quality Standard (NQS) sets a national benchmark for the quality of children's education and care services across Australia and services are assessed every four years.
"An overall rating of Exceeding NQS is given to services that go above and beyond the requirements of the NQS in the seven quality areas," Director Kate Damo of Birrahlee said.

"Our preschool was commended for providing quality outcomes for children by enhancing their learning and wellbeing. The way we carefully plan, reflect on our practice and collaborate with families and the wider community shows our commitment to providing quality early childhood education.

The assessor acknowledged that the learning environment recognise that children are active learners and therefore provide opportunities for children to be engaged in play.
According to the assessor, all Educators consistently demonstrate they have built close, secure relationships with children attending the service.

Birrahlee has been delivering high quality early childhood education since 1959, and I am proud to be a small part in the history of this highly regarded community preschool."
Lane Cove Council Seeking Feedback on Customer Experience
The Lane Cove Council is currently consulting with the community on a draft Customer Experience Strategy.  According to Council:
"Lane Cove's Customer Experience Strategy has been developed to respond to emerging trends around the increased complexity of customer interactions and touchpoints resulting in more multifaced customer journeys. It outlines Councils key customer experience objectives and defines the approach Council will take to facilitate the achievement of these objectives in addition to measuring their success.   To find out more, please access the draft Customer Experience Strategy and related documents."
This week, ITC received a query from an ITC reader asking:
"Not long ago I saw that you shared some information about Snap Send Solve,- is it still used? I ask because I ended up being on hold for 15 mins yesterday just to tell council that rubbish had been illegally dumped on the street"
Snap Send Solve is an app and website where local issues can be reported quickly.  The app/website guides you through the process and prompts you to pick the correct local authority.  Many Lane Cove residents have used Snap Send Solve.  Snap Send Solve charges a yearly licence fee which costs 22 cents per resident.   More information here.
Sign our petition for LCC to subscribe to Snap Send Solve. Link to petition here http://chng.it/yrVtbBK4
ITC also suggests, that if you are responding to the Lane Cove Council's customer experience strategy, it would be a good idea to mention they should be looking at easy options to communicate with Council such as Snap Send Solve.
Kimberly Street Playground Upgrade Complete
The upgrade of Lane Cove's Kimberley Playground has now finished and is open to the public.  The Kimberly Street Playground is located between Kimberly St and Dorritt Street and is popular with kids after school.   However there are no toilets at this playground.
Photo Credit:  Roving Reporter: Ciara Heydon
Lane Cove Concert Band Puts the Call Out for New Members

This week the  Lane Cove Concert Band put a call out for new members.  They are looking for members from novice to experienced players.
Lane Cove Cricket Club is Seeking Sponsorship
The Lane Cove Cricket Club Lane Cove Cricket Club needs your help!
Sponsorship is important for the sustainability and future growth of junior and senior cricket. Becoming a LCCC sponsor gives you immediate access to 500 local families who become ambassadors for your brand.
LCC has a sponsorship slide deck that they can email through for more information. If you would like to discuss more, please contact Angus at [email protected]
Police Report
North Shore Police Area Command has issued the following warning about motorbikes being stolen.
"Motorcycle Owners – there has been a recent trend across the North Shore and Northern Beaches for motorcycles of all types to be stolen from the street or unlocked garages.
If you see bikes in/or being put into utes, trailers or trucks obtain the registration numbers of the bike and vehicle/truck/trailer and Call Crime Stoppers 1800333000"
Our cover photo is the Lane Cove 50m outdoor pool construction site.   An update on the construction timetable is here.
Upcoming Events
Drag Bingo is back BABY!!!
It's such a fun night. So grabs some bff's and pals and head down to Lane Cove Golf Club on 12 September 2019. Bookings are essential. Book early as this event has sold out before.   Further details here.
Fashion Parade with Local Cancer Survivors as Fashion  Models
Come and join in the fun at Liverity's inaugural fashion show. Celebrate the journey of cancer patients as fashion models as they showcase the latest spring fashion from Lane Cove stores that have come onboard to support this great cause. 100% of funds raised will be donated to Can Assist to support rural families in need of support who are undergoing treatment for cancer.  Further details here.
Sydney Speech Clinic
This week in review is sponsored by Sydney Speech Clinic. People are often surprised to find out that a large part of the role of many speech pathologists is to support reading and spelling skills.
Speech pathologists have specialist knowledge in the field of oral (spoken) language development and the associated disorders. They aim to identify underlying oral language difficulties, provide intervention tailored to the individual child and to support the generalisation of skills from oral to written language.   Find out more about what a speech pathologist does here.
If you have concerns about your child's speech, language or literacy skills contact Sydney Speech Clinic on (02) 8404 0715 or make an enquiry here.    Sydney Speech Clinic is now located at 1 Pottery Lane (Little Street Car Park building) in purpose built premises.
Keep Up to Date
In the Cove publishes new content every day. It could be an article, an event, a job or local info. To make sure you don't miss this info sign up to our newsletter. It comes out every Wednesday Night at 7.30pm and includes a wrap up of everything posted on our Facebook site in the previous week. Here is this week's newsletter
Did you know that In the Cove has an instagram page? Yes we do and we feature pictures from our roving reporters and our ITC team that do not appear on our Facebook page. Follow us on @inthecove