Where is Warraroon Reserve?
This bushwalk links Riverview, Lane Cove and Longueville. Several entrance points along William Edward Street, River Road West and the Riverview. We usually begin on William Edward Street near Borambil Place (opposite Shaw Playground).
Warraroon Reserve
This walk is amazing and peaceful.  Along the walk, you will see little creeks and beautiful views.  You can walk lots of different tracks. It can be a long or short adventure depending on where you choose to enter and exit. Plenty of things to keep the little ones interested like tadpole and mushroom hunting.
Be careful after a rainy day, it gets muddy!
Tambourine Bay Park
Tambourine Bay Park is bounded by the southern end of Tambourine Bay Road and Kalloroo Road, Riverview. Below are some pictures of when you finish the bushwalk and begin to enter the park.
Tambourine Bay Sea Scouts will be the first thing you see. Keep walking up toward the park. The park is an off-leash dog exercise area away from the picnic area and children's playground.
Parking is available in Tambourine Bay Road and further street parking in Kallaroo Road.
It is one of ITC's top six places in Lane Cove to have a picnic – read more here.
Playground Equipment and Amenities
A great place to end the bushwalk! Bring a picnic blanket and you can sit near the water or further up near the playground
Children's play equipment

Electric BBQs

Picnic tables

Toilets


Have Fun!
---
Are You Looking to Buy or Sell in Lane Cove?
In The Cove is now producing a weekly Lane Cove Property Update. See our latest update here. 
This is a sponsored post – Thank you to Bright Spark Power for sponsoring ITC.  We could not provide free local news and info without our fab LOCAL sponsors.
If you are selling, ask your agent if they are an ITC Lane Cove Property Guide supporter.

In the Cove is on Instagram
If you would like to follow ITC's travels throughout Lane Cove and see some beautiful pictures of where we live, follow ITC on Instagram
 here.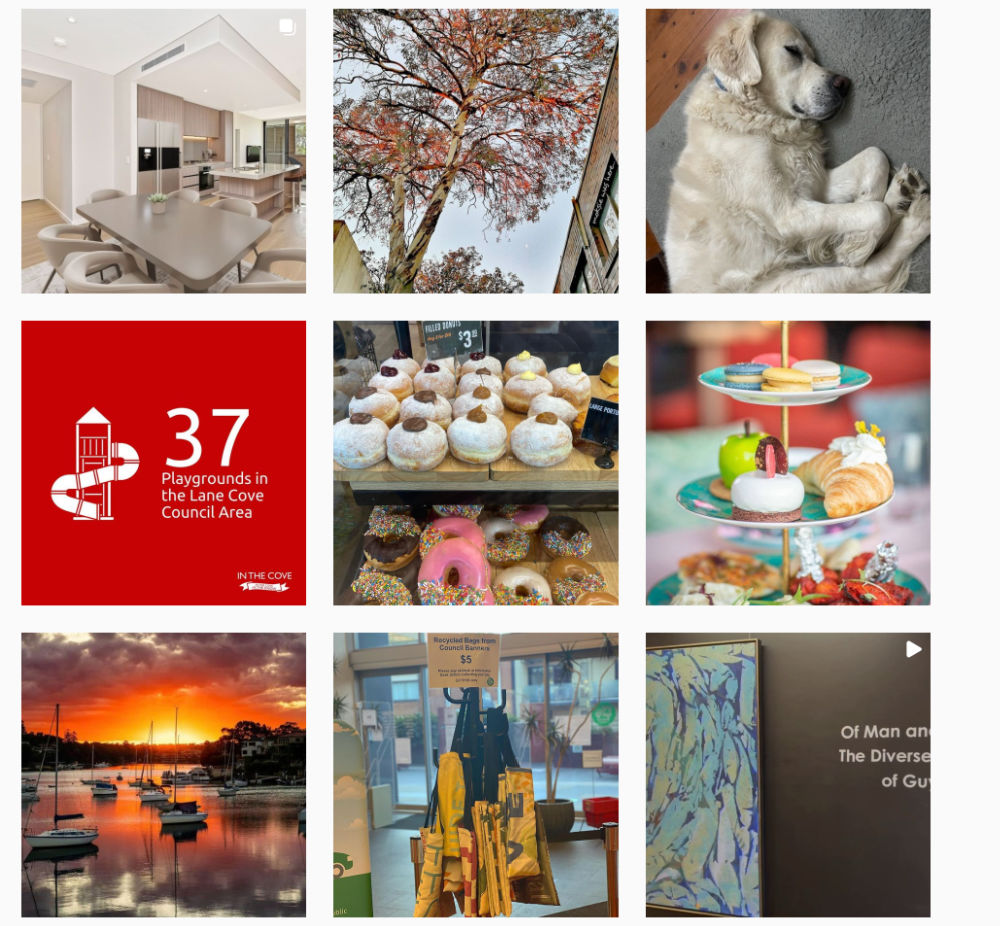 In the Cove Weekly News Blast
Have you ever heard people talking about a hot Lane Cove issue and wondered how they knew about it?  More than likely, they get our newsletter every Wednesday Night at 7.30 pm, and it has all the info that was on any of our social media platforms and more – so sign up now and never have FOMO (fear of missing out). SIGN UP HERE