The Great North Walk stretches from Sydney to Newcastle, It's one heck of a day/night hike through quiet suburbs, Lane Cove National Park and native bushland staying the whole time near Lane cove River.  The walk is 250km.   If you don't want to walk that far, why not experience some of the walks near the border of Lane Cove North and East Ryde?
Renee, ITC's marketing and advertising manager, and her family (including two kids) did a lockdown walk.
How To Access the Great North Walk
Enter via Epping Road (near the old factory at the intersection of Mowbray Road and Epping Road).  Walk over a footbridge and you will discover Magdala Park.
The entrance to the Great North Walk is on the far left side of Magdala Park at the opposite end from the playground.
Bush Walk Entrance
The entrance of the bushwalk can be very slippery on a wet day or just after rain as the ground is clay –  but the surface improves as you walk further along the path.
There is a spot on the walk where you come to a small bridge that goes over a creek, walk over the bridge and you will see the mangrove boardwalk which heads towards Kitty Creek.
The boardwalk is narrow and if you meet another person on the boardwalk it is hard to social distance so be sure to bring a mask to pop on.
As you walk along the path you get great views of the Lane Cove River.
Go All the Way
If you had the time and leg power you could walk all the way to Boronia Park – find out more here.  Renee stopped at Kitty Reserve and walked back.  The kids loved the walk and in particular, the boardwalk was exciting for them.
Are You Looking to Buy or Sell in Lane Cove?
In The Cove is now producing a weekly Lane Cove Property Update. See our latest update here. 
If you are selling, ask your agent if they are an ITC Lane Cove Property Guide supporter.

In the Cove is on Instagram
If you would like to follow ITC's travels throughout Lane Cove and see some beautiful pictures of where we live, follow ITC on Instagram
 here.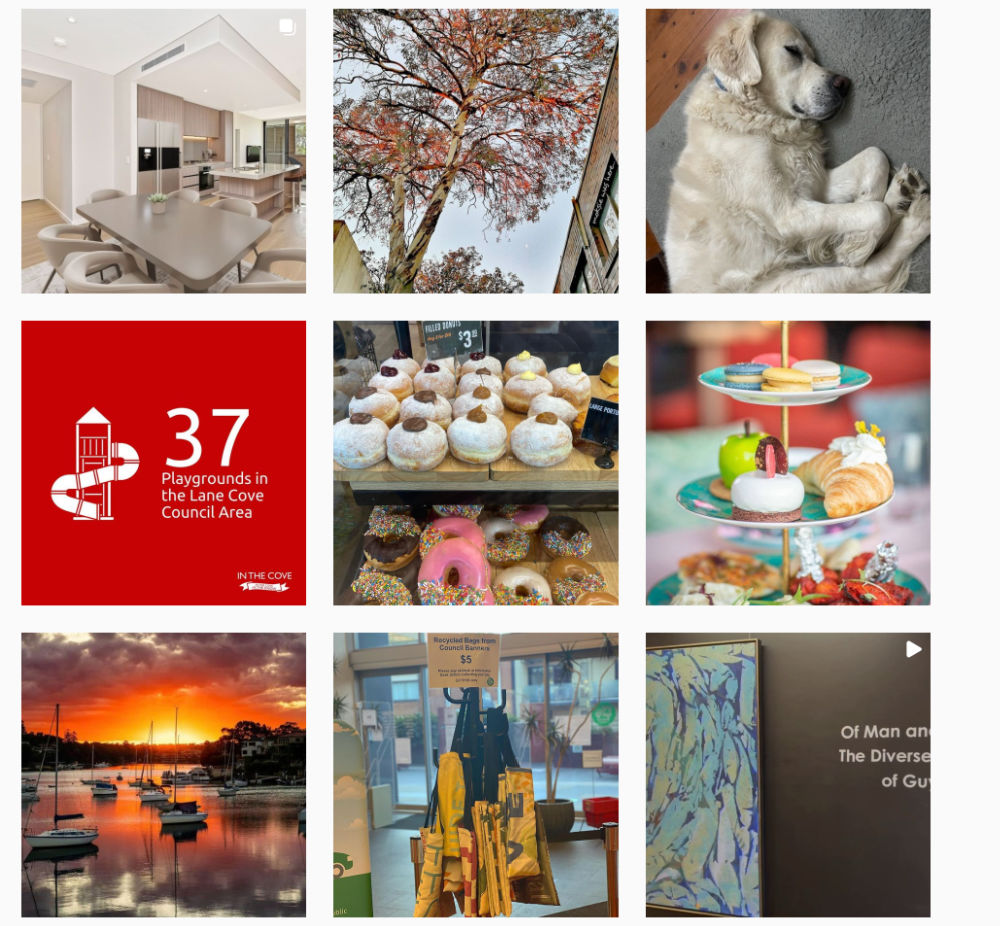 In the Cove Weekly News Blast
Have you ever heard people talking about a hot Lane Cove issue and wondered how they knew about it?  More than likely, they get our newsletter every Wednesday Night at 7.30 pm, and it has all the info that was on any of our social media platforms and more – so sign up now and never have FOMO (fear of missing out). SIGN UP HERE