Kim Hawkins Vestibular
Featured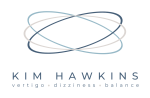 Welcome to Kim Hawkins Vestibular. Our Willoughby clinic focuses on helping clients with dizziness, vertigo, and balance issues get back to doing what they love
The Sydney-based clinic utilises objective clinical vestibular testing (including infrared video goggles) to accurately assess, diagnose and treat inner ear balance dysfunction and other causes of dizziness and imbalance.
Each client is thoroughly assessed and then treated on a one-to-one basis with evidence-based treatment techniques to help reduce dizziness, improve balance and reduce the risk of falls.
Techniques involve hands-on therapies, including particle repositioning manoeuvres (such as the Epley manoeuvre) and home-based exercise programmes to promote self-management.
About Kim Hawkins
Kim is an experienced vestibular physiotherapist with a passion for helping people with dizziness, vertigo and balance issues to move, feel and function better. Even after 20 years of clinical work in the public and private health sectors, she's still genuinely excited by the 'Aha!' moment clients get when they understand where their symptoms are coming from which means they can then get on with treating and managing the source of the issue. A client-centred approach and evidence-based interventions are the core of Kim's therapy style.
Kim has a Bachelor of Applied Science (Physiotherapy), University of Sydney, and has just submitted her thesis for a Master of Philosophy (Psychology), University of Sydney. She is a regular university guest lecturer and has published several peer-reviewed journal papers and presented at multiple national and international conferences.
Kim is a member of the Australian Physiotherapy Association and it's Neurology group and is also a member of the American Physical Therapy Association's vestibular special interest group.
Send Message to listing owner
Please
log in
to be able to send messages to the listing owner.