Beaujolais Nouveau at Four Frogs Crêperie
21 November 2019

-

5 December 2019
Beaujolais Nouveau Specials at Four Frogs Crêperie
'Beaujolais Nouveau Day' is held on the third Thursday of November every year. As it is a treasured French tradition, at Four Frogs we will of course, be honouring it. Apart from offering the red wine, we are also celebrating with a matching galette that was created with the notes of this year's Beaujolais Nouveau in mind.
The chefs at Four Frogs have created a matching galette meant to complement the flavours and notes of this year's Beaujolais Nouveau.
Olive tapenade, goat cheese, spinach, sun dried tomatoes and prosciutto.
The assertive flavour profile of the goat cheese, olive tapenade and sun dried tomatoes balance well the sweet and strong berry and stone fruit notes of the Beaujolais Nouveau. Salty prosciutto rounds out the flavour profile to create a more complex experience.
The Beaujolais Nouveau is vailable from 21st November to 5th December at Four Frogs Lane Cove
Four Frogs Crêperie would like to offer a free glass of Beaujolais to all ITC followers on Thursday 21 and Friday 22 NOV. lunch and dinner.
To get the free glass, they just need to mention In The Cove.
T&Cs: Offer valid with any galette or crepe purchased. One glass per person maximum.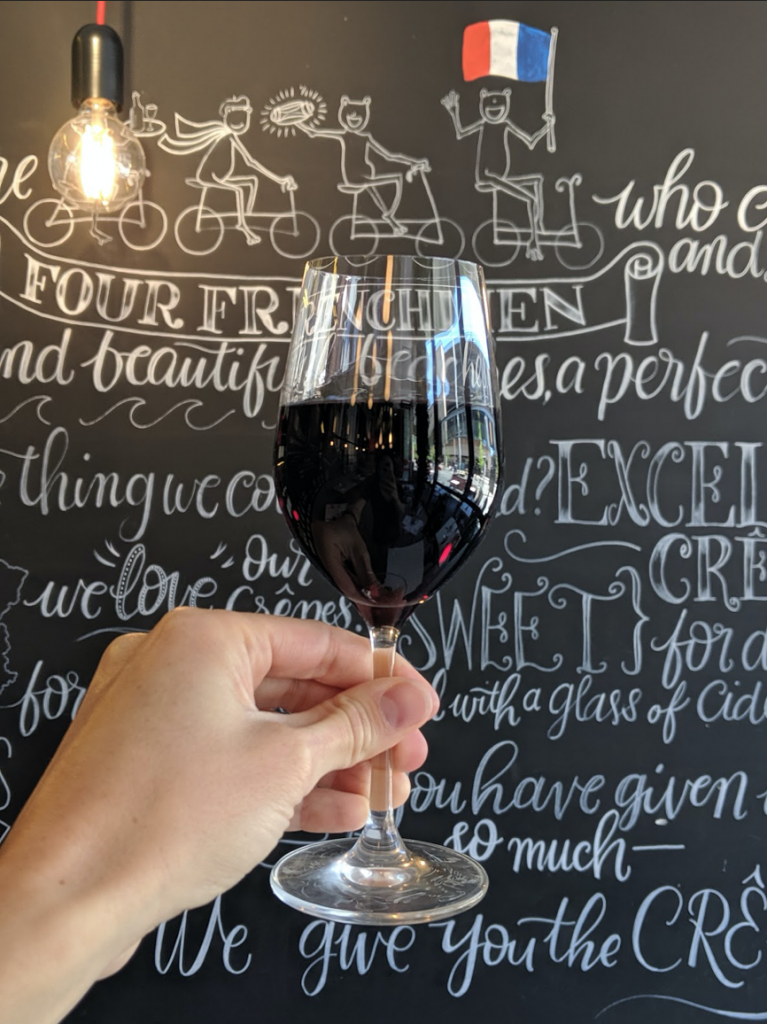 Related Events