Yes, baby it is starting to get cold outside.  When the weather turns a bit chilly, it's always comforting to have some soup for lunch.  In the Cove set herself a secret mission to taste as many soups as she could in Lane Cove.  Many were tasted, but the six below made the cut as the ones that tickled my tastebuds (or in some cases Mr ITC's tastebuds).  In no particular order, here are my six favourite soups:
Bern the Chef
It's what I think is proper old fashioned chicken soup.
Made by simmering a whole free range chicken in a large pot along with diced onion, celery & carrot. Fresh bay leaves & one clove ( the spice, not garlic) then finished with barley or dried pulses, plenty of fresh parsley, and the finely chopped chicken.
We cook 2 batches a week and freeze in 1 litre containers so it transports well.
Perfect as a freezer back up, work from home lunch, and Sunday night easy dinner.
Folks order as part of the Granny Cooks Thursday Meal Delivery, or pick up a soup directly from the kitchen – just email
[email protected]
to order, and we have safe pick up & pay systems in place.
Contact Bernadette at Bern the Chef
[email protected]
see our listing on IN THE COVE, or check to see the next batch simmering on Instagram & Facebook.
See you in the Slurp!
Ground Caffe
does soup of the day and rotate regularly. Ubereats, menu board  at shop front and shop food display window are always up-to-date.
We serve them hot and with toast.
Outside Dining:  Yes – Indoor Dining only if raining
Takeaway Order Info: Call them on 9418 3099 for pick up or order via uber eats and Hey You.
Restaurant Information: ground-caffe
---
Kasina
Bulgogi-Dumpling Hot Pot $45 (Winter Special, Suitable for 3-4 people/served hot) 
Soy marinated beef, 8pcs homemade pork dumplings, 4 kinds of mushrooms, tofu, other assorted vegetables and udon&glass noodle.
Please call us directly to place an order.
Kimchi Soup $18 (Vegetarian option available) / served hot 
Kimchi, chopped pork belly, tofu, other vegetable and a bowl of rice
Spicy Seafood Tofu Soup $17 / served hot 
Soft tofu, assorted seafood, vegetable, an egg and a bowl of rice
Takeaway: Yes
Takeaway Order Info:  You can order via Uber Eats,
Menulog or via phone on (02) 8041 3307
All takeaway orders will get a 10% discount (minimum order $16), excluding lunch specials. They are located on Longueville Road. Takeaway only
---
Pho Sam
Pho Sam has a variety of soups including Raw Beef Noodle, Chicken Laksa and Special Beef Combination Noodle Soup.
Booking Essential: TBCs
Time Limit: No
Menu: As per normal
Takeaway: Yes
Takeaway Order Info:  You can order Via
Menulog, Uber Eats or call direct  9427 1655 
Restaurant Information: pho-sam-lane-cove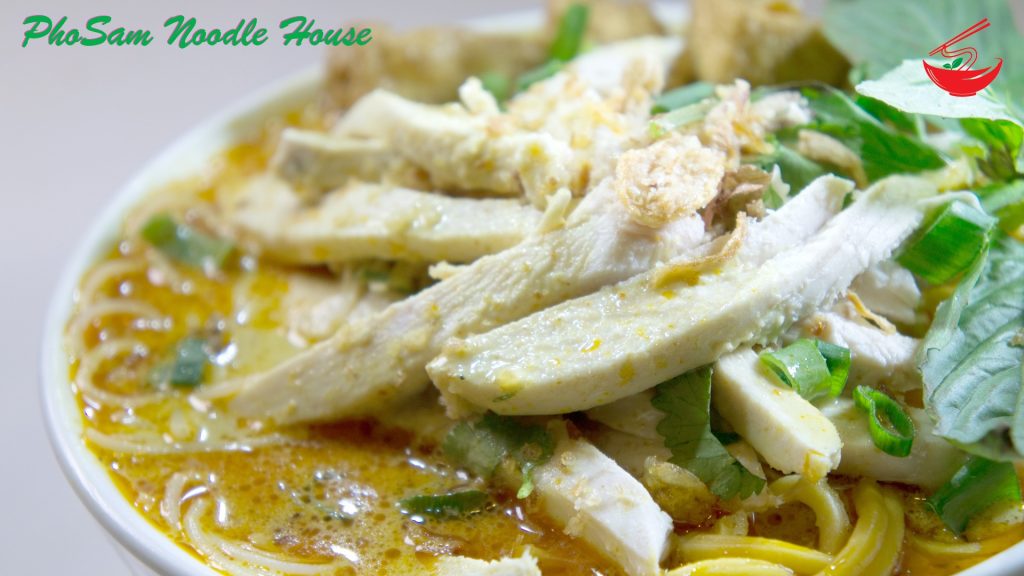 ---
Encasa
Encasa is doing soup this winter, I don't have any images at this stage.
Flavours will change daily. It will be served hot and ready to eat.
Booking Essential:
Yes, must phone 94188577
Time Limit:
Yes, set sittings
Menu:
As per Normal
Takeaway/Delivery:
Yes
Takeaway Order Info: 
Order online
Restaurant Information:
en-casa
---
Fink Cafe
They make a delicious pumpkin soup, for pick up only.
Booking Essential: No
Time Limit: No
Outdoor Dining: No table service but you will be
able to eat your takeaway food at the tables provided and drink your coffee.
Takeaway Order Info: Call them on 9420 8240 for pick up.
---
Sure Cafe
We will have soup available all throughout winter. This week's soup is Mushroom. Its also vegan.
Booking Essential: No but appreciated
Time Limit: No
Outside Dining: Yes
Restaurant Information: sure-cafe