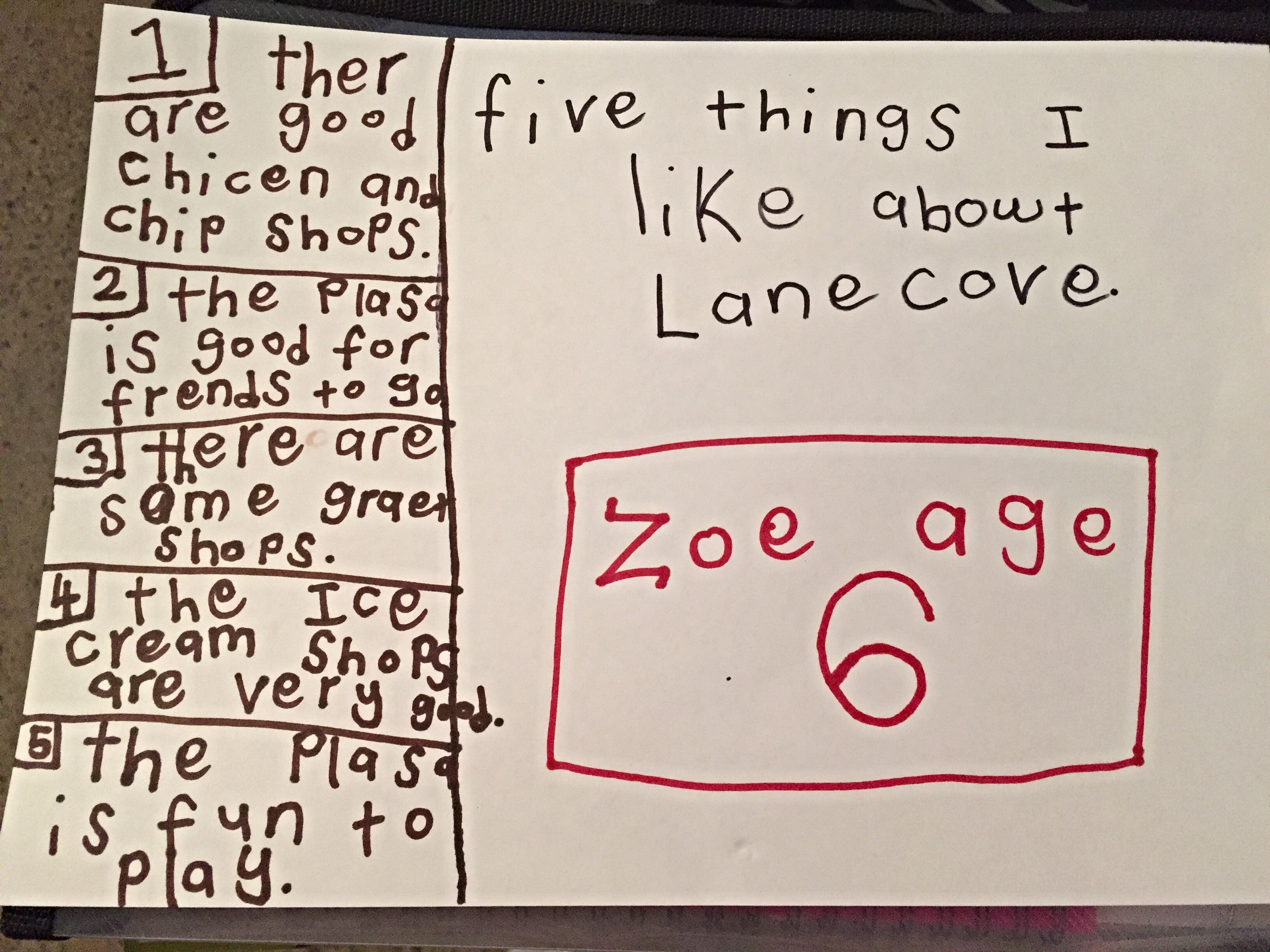 We are regularly humbled by the love bestowed on In the Cove from all of our faithful fans and followers. And something we are hearing more and more, is that your kids love ITC too!
Introducing – Kids in the Cove. A new regular feature/blog post, where your kids can kick-start their blogging career; share their artistic talents (drawing, photography, sculpture – whatever!); submit a 'Letter to the Editor'; review their favourite café, shop etc; or just tell us what they love about living in the Lane Cove area!
The kids don't need to provide a photo of themselves, and we don't have to publish their name if you prefer it that way, though at least first name and age would be nice. Whatever makes you feel comfortable about them taking part. Please email the kids contributions to [email protected], or send us a PM on Facebook.
To get the ball rolling, we asked one young ITC fan (who may or may not be related to an ITC staffer…) to tell us about her favourite things in Lane Cove.
And a cute story for you – We recently re-posted a photo on Instagram, of some local kids having coffee in the cove. The photographer (aka their mum) told them ITC had shared the photo, and big brother turned to little sister and said "Mrs Lane Cove made us famous"!
If there are any tips or questions you would like In the Cove to answer or investigate, please send us an email at [email protected]
If you would like to find out more about Lane Cove and also some fabulous promotions and competitions, you should subscribe to our newsletter.  Just click here to subscribe.
Have you liked our Facebook page or Instagram Page – what are you waiting for?!