In the Cove loves Christmas and loves shopping for Christmas presents.  It's so exciting when you find the perfect gift for a loved one, gal pal or BFF.  It also pays to be prepared at Christmas.  ITC likes to have some emergency gifts on hand and of course plenty of hostess gifts (don't you love that ad for Cadbury Favourites when the hostess tells her guests not to bring anything and the hubby and wife look at each other and simultaneously say –  "We so have to bring a gift").  The good news is that you don't have to leave Lane Cove to find the perfect Christmas gift.  Last year ITC managed to buy every gift (except one) in Lane Cove.
Take our shop local challenge and see if you can buy as much as you can local (it will save you time and you will help keep Lane Cove a vibrant community).  Many of our local retailers will take phone orders and put stock aside for you.
So here are some gift ideas you might like.
Click on the images or links to open the individual guide for each group of gifts.
Help your mum, sister, friend, BFF, gal pal or significant other look and feel good with our suggested Lookin' Good gifts.  Just remember (are you paying attention Mr ITC?) no-one ever said NO to pampering or feeling good. Check out our 2015 Lane Cove Christmas Lookin Good Gift Guide here.

The Fashionista in your life will love our For Gals Christmas Gift Guide.  There are statement necklaces, groovy tote bags and much more for you to choose from.  Check out our Lane Cove Christmas Gift Guide For Gals here!!
You can't go wrong with giving somebody a lovely gift that they can put in their home.  Every time they look at the gift they will think of you.  We have some great ideas (and some good secret santa ideas) and of course our world famous Lane Cove Tea Towels.  If you are in a book club that loves a secret santa gift, our book club tea towel is a winner.  Find out more here!
Here at ITC headquarters we love our food. We talk about it constantly. We try out each new restaurant and cafe (it's a hard job but somebody has to do it).  We have a PhD in coffee drinking and foodie gifting. A foodie gift is one that will always be appreciated (particularly if it's one that can be hidden from the kids and eaten when they are asleep). Foodie gifts are also a great gift for teachers, coaches, next door neighbours and a hostess with the mostess (i.e someone who makes cupcakes from scratch). We love gourmet foods and we also love learning how to cook gourmet foods. Surprise someone with a gift voucher to a long lunch cooking course – they will love it. Find our more here!
Did you know that 2016 is the International Year of Relaxation?  Probably not, because we made that up – but it should be!!  Who does not want to feel better in 2016?  Pick the gift you like, and then tell your loved ones to buy it for you (they probably would never think to get you a Nutrition Consultation or a Massage).  Just print out the blog, circle the one you like and leave it either near the Beer Fridge or under the remote.  Of course guys want to relax as well, so if you want your wife/GF/partner to buy you a relaxation gift, print out the blog and put it next to the Tim Tam packet. By the time they get to the 11th Tim Tam (original recipe) she will know you want to relax in 2016. See the guide here.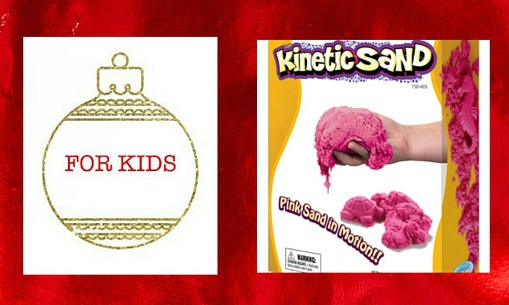 We have some great gift suggestions for kids – educational toys, ballet gear, sparkly stuff and puppies (well not the actual puppies, but information on how to train those puppies). Check out the guide here.
For all of you who (like ITC) loved Crayons and their stocking stuffers, they are still located in Lane Cove, details are here.
Mr ITC is impossible to buy for. When you ask him what he wants, he simply tells you he needs some more Gazman 'Days of the Week' socks (we do have a huge orphan sock pile in our house – where do they go??). Once the socks are purchased, what do you buy the man in your life?  Mr ITC does love a good 80's power ballad.  So last year (or possibly the year before) ITC purchased a really funky digital radio from Len Wallis Audio.  Great to take out on a summer picnic and listen to the Boxing Day Test.  Check out our Lane Cove Christmas Gift Guide for Men here.
There you have it – some ideas for shopping local.  We hope you have a Merry Christmas.  Don't forget you can buy a real Christmas Tree from the Scouts – nothing beats the smell of pine in your living room.