One of ITC's first followers was Raeleigh from the Cake Shack and her husband Shawn. Since that time we have been lucky enough to watch the Cake Shack grow from a hobby business to a successful business.
On weekends Raeleigh and Shawn spend their time driving around Sydney delivering amazing cakes that are personalised for the birthday boy or girl.
Raeleigh has a background in restaurants and cafes. She grew up watching her Aunt decorate cakes and was fascinated by it. She moved to Sydney when she was 17 and met her husband while working at Lane Cove Coles. Not long after that she married Shawn ( a Lane Cove lifer).
While working with her husband and having children, Raeleigh started attending Planet Cake decorating courses. From these courses she realised that cake decorating was starting to become a passion.
Each cake takes about three days to make. Raeleigh says it's attention to details that matters. She loves it when a client comes up with a concept and then she can make this concept into a cake.
Many of her cakes are based on characters, but she is thrilled when she is allowed artistic licence. In fact, when we recently celebrated the one year anniversary of inthecove.com.au all we asked for was a cake that celebrated Lane Cove and our website – we got that and much more.
People were amazed that the laptop was made out of fondant. On the top of the cake, Raeleigh incorporated the following Lane Cove items:
A map of the Lane Cove Council boundary area (which soon could be a collector's item);
A tree to represent leafy lane cove (but one branch was down);
Pizza to represent the numerous pizza shops in lane cove;
A steaming cup of coffee to represent ITC's love of coffee shops and our PhD in coffee drinking;
Parking sign to represent our nemesis the Lane Cove Market Square Car Park;
A tooth to represent some of our foundation sponsors – Apple Dental and Lane Cove Orthodontics;
A sign of NiBu and Romantic Notions – representing the new and the closed; and
The smiley happy people of Lane Cove.
Just check out some of her amazing cakes below!!
For Kids
For Teenagers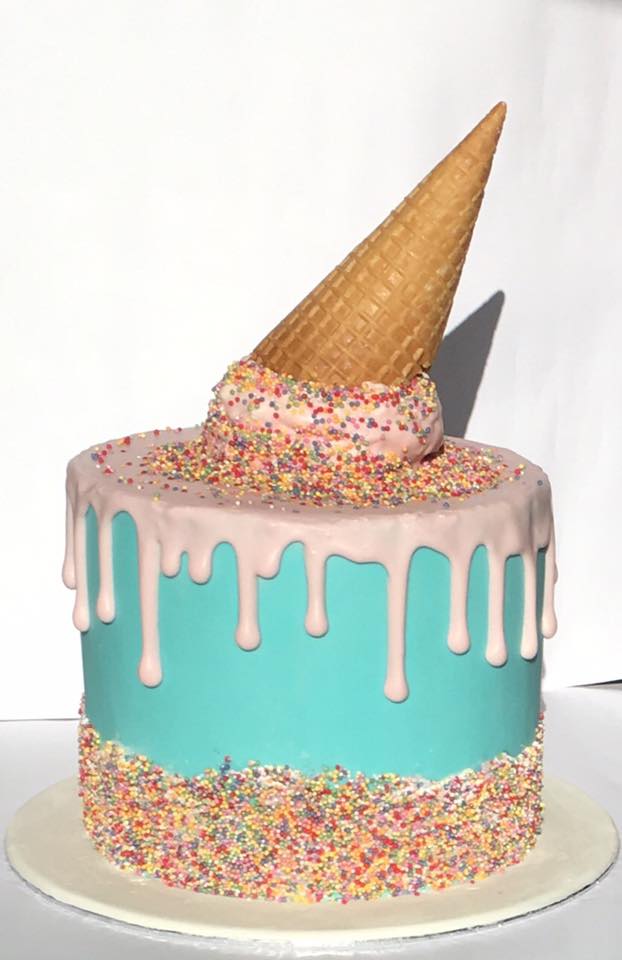 For Mums
For Grandads
For Vegans
Yes this was a cake requested by a Vegan and was all Vegan-Friendly (would love to know the back story on this cake)
For Weddings
If you would like to order a cake from the Cake Shack mention ITC and you will receive a 5% discount.
Contact Details
Phone:  0420 757 273
Email:  [email protected]
Facebook: https://www.facebook.com/CakeShack
---
Do you have a local issue you would like help with? ITC is here to help just email us at [email protected]
You can subscribe to our newsletter by filling out the form at the bottom of our homepage. Our newsletter is sent our every Wednesday Night at 7.30pm and includes details of Lane Cove Events for the next seven days or so, and articles you may have missed during the previous week.