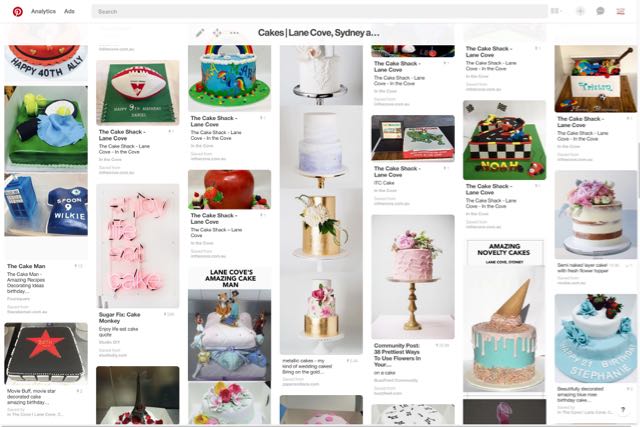 Do you have some Lane Cove Photos you would like to share with the world? ITC has now set up a Community Pinterest Board so that we can celebrate everything good about Lane Cove.
All you need to do is hit this link and then send a private message to join the board. Once you are a member you can post any Lane Cove item you would like.
The idea behind this board is to celebrate Lane Cove, Lane Cove Community, and Lane Cove info. Pin a photo of your favourite local shop, favourite local playground or favourite local activity. You might want to pin an article you like from In the Cove
A picture paints a 1000 words so pin a Lane Cove picture to help your fellow Lane Cove residents find out about Lane Cove. If someone is new to Lane Cove tell them about the board so they can experience Lane Cove from the comfort of their home.
Our Pinterest page has been put together by a local Pinterest expert – The Curate Collaborative
We have also launched our ITC Pinterest Board with plenty of Lane Cove Topics. We are sure that two of the favourite boards are going to be Lane Cove Food (celebrating our caterers, food bloggers and cafes) and our Lane Cove Eating Out Board.
---
Do you have a local issue you would like help with? ITC is here to help just email us at [email protected]