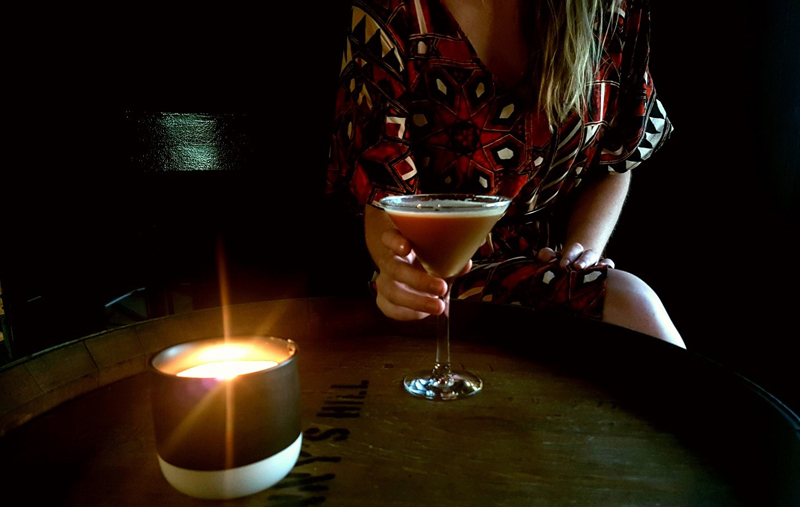 Hospitality Training School by Day – Bar by Night. Hidden in plain sight, in the heart of Lane Cove!

BarBlaq is a cozy restaurant & bar, tucked away above Bakers Delight in the Lane Cove Plaza. If you're planning a function or party in Lane Cove consider BarBlaq, they offer FREE ROOM HIRE.  The BarBlaq function space is available for birthdays, celebrations, product launches, office parties, corporate events, Christmas parties.  In fact, it really is available for weddings, parties or anything!!
Functions and events can be booked 7 days a week and BarBlaq now offers specialized catering including beautiful share platters and canapes.
BarBlaq is dedicated to teaching job seekers the art of hospitality. As many of their staff are in training, they provide budget-friendly drinks, with $10 cocktails and $6 beers. Their current favourites, to make their customers, are the South Eastern Espresso Martini & The Sour Family, made with Amaretto, a delicious almond flavoured, Italian liqueur.
Pop your head in and meet the managers, Chris, Ben & Alice, and you will see why you might get excited about Bar Blaq's warm ambiance and holding an event in their function space.
To book your next event email BarBlaq now!
Address: Level 1, 23-25 Burns Bay Road, Lane Cove NSW 2066 (to access Bar Blaq use the staircase across from PureFlowers Lane Cove in the Bakers Delight Arcade
Phone: 9428 3431
Email: [email protected]
Website: barblaq.com.au
Facebook: facebook.com/barblaq
Instagram: @barblaq
Hours:
Friday  – 6pm to Midnight
Saturday – 6pm to Midnight
Sunday – 12 Noon to 10pm
Bar Blaq is one of ITC's fabulous Gold Sponsors. Without their support, our website would never have been possible. #itcgoldsponsor
---
Do you have a local issue you would like help with? ITC is here to help just email us at [email protected]