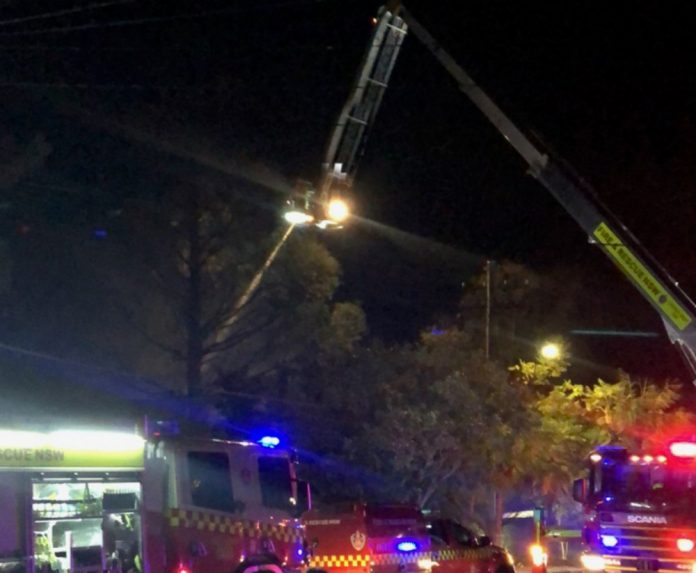 Three fires in a week in Lane Cove.
The first fire was last Sunday at the Lane Cove Sailing Club shed, then a fire in William Edward Street (caused by an electrical fault) and then another fire in Merinda Street.  The last fire is being treated as suspicious.
The William Edward Street fire had over 30 fire fighters in attendance.  Luckily no-one was injured in any of the fires.
Lane Cove Council Meeting
The monthly Lane Cove Council meeting was held on 17th September.
Several residents complained about a proposed function at Greenwich Baths where a liquor licence had been granted.  The residents were of the view that service of alcohol is not prohibited at Greenwich Baths pursuant to the determination of the Lane Cove Independent Hearing and Assessment Panel of 4th August 2015.
The Lane Cove Council resolved to asses the viability of a Lane Cove Gift Card to stimulate spending in Lane Cove.
Councillor Scott Bennison was elected as the new Deputy Mayor.
The Councillors voted to amend Lane Cove Council's Event Management Policy by including the following:-
"4.2.1   Single-Use Plastic
The following event requirements will apply to all Council run events:-
Single-use plastic items such as bags, plates, bowls, cups, straws, cutlery, bottled water, lids and take away food containers are not to be used, sold or distributed;
All avoidable plastic packaging, including cling wrap, plastic bags or similar must not be used in the purchase, sale, distribution and transport of food or goods;
Balloons are not to be used, sold or distributed at outdoor events."
Clivia
If you have clivia's then get some CCTV as there is a clivia thief on the loose in Lane Cove.
Police Incidents
Aggravated Break and Enter – Greenwich
Around 10:40am Friday 14th September the resident of a home on Giles Avenue Greenwich was showering in the first floor bathroom of the property. At this time a male offender has forced their way into the home by smashing a ground floor window at the side of the home.
Upon finishing her shower the home owner, aged in her seventies, has walked into her bedroom to find the male going through her belongings. The female yelled at the intruder who fled, the home owner gave chase but soon lost sight of the male.
The offender is described as male, Caucasian, aged in his 30's, approximately 170cm tall, medium build, short brown hair, clean shaven, wearing light coloured shirt, beige wind breaker and tan trousers.
Police are asking for anyone that may have noticed any suspicious activity at the stated location during the given times and dates to please contact Chatswood Police on 9414 8499 or Crime Stoppers (1800 333 000 or www.crimestoppers.com.au).
HELP WANTED
North Shore Police Area Command would like anyone with CCTV who lives around Longueville (and in particular near the Lane Cove 12ft Sailing Skiff Club) to contact them if they have CCTV footage on Saturday morning that might shed some light on the fire at the club.
Wow this is probably the gloomiest week in review we have written in a long time.
---
Do you have a local issue you would like help with? ITC is here to help just email us at [email protected]
ITC Business Community Supporters support ITC by advertising in our Lane Cove Business Directory.  Please support the local businesses that advertise in our business directory.  The ITC team is now one full time person and two local mums part time – we want to work with more locals.