Welcome to our September/October 2018 Lane Cove Business Round-Up.  If a business opened, closed, rebranded, was refurbished or achieved a milestone we will tell you about it.
Opened
Kasina Korean Eatery opened on Longueville Road (in the old Laughing Ganesha restaurant).  They are licensed for BYO wine only.  The initial reports have been very positive and it is great to see a new type of cuisine in Lane Cove.  The staff are more than happy to recommend dishes for you.
ITC heard on the grapevine that a Korean BBQ might be opening in the old Ecodownunder store – we will let you know when we hear more.
Ella K Beauty will open on 3rd November next door to Bliss Hair and Body in Riverview. Ella K will have three qualified therapists providing Beauty Therapy, Make Up and Injectables.  They will be open seven days a week
Lang + Simmons Hunters Hill and Lane Cove will be opening an office in Lane Cove. To celebrate they are hosting a Halloween event in the plaza on 31st October 2018.
New Owners
La Provence has a new owner – say hi to Wenny.

Closed or Closing
Hudsons Meat closed in the Lane Cove Market Square shopping centre.  The sign on the window said it was no longer sustainable to stay open in Lane Cove.  Riverview Butchers are closing on 3rd November 2018.
Businesses We Just Heard About
The Crazy Bag Lady
is a local online business selling reusable, foldable, durable, safe, strong, washable and damn good looking bags which are ethically sourced. Find our more
here
.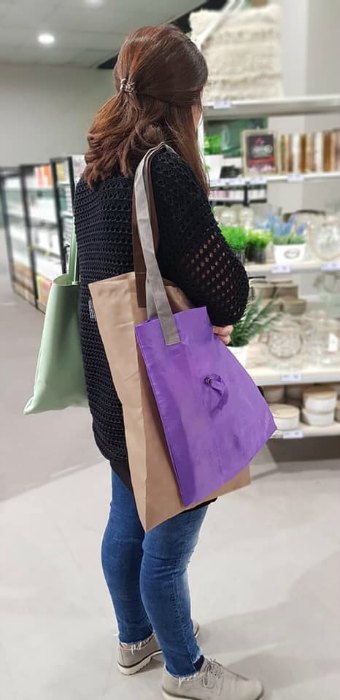 Start brewing you own kombucha and making your favourite flavours with a
Get Gutsy
starter pack! Orders can be placed at
[email protected]
!
EvoSoccer has launched in Lane Cove.  Their mission is to provide personal technical, tactical, physical, mental and social mentoring support for aspiring SOCCER / FOOTBALL players. Their programme aims to develop the person and the player from Apprentice through Ace, Pro and Master levels in 15 different aspects of the game, as they
journey from recreational through to elite level sport. The program explores everything from nutrition and recovery to social approach and managing the mental wellbeing of themselves and classmates. 
EvoSoccer
has been successful in graduating EvoPlayers into professional academies such as Chelsea, Southampton, Aston Villa, Sheffield Wednesday and Sheffield United
Lane Cove has a new marriage celebrant.  Meet Lane Cove local Kate who has launched Married by Kate.   Kate aims to:
deliver a wedding ceremony that truly reflects your values and dreams
take care in making the planning process of your ceremony easy and enjoyable
complete the legal and administrative aspects as effortlessly as possible, professionally and in accordance with the law
Coming Soon
Little Red Robin Wine and Restaurant Bar has started their renovations in the old Pizza Hut premises on Birdwood Avenue.
Relocated
Burns Bay Dance Studio has relocated to the old Inflow Yoga studio in Lane Cove West.
The Foot Group has moved to shop 3, 152–154 Longueville Road, Lane Cove.  It is a ground-floor location – no steps or lift from the front entrance on Longueville Road, and a single flight of steps from the rear lane entrance.
A Beauty
has undergone a major refurbishment.  The entire store was gutted and has now new chairs for pedicures.  It is now called
Envie
.
Business Changes
The Alcott has released a new menu and a new brunch menu.  They have also finished their upstairs function rooms and are taking bookings for Christmas parties.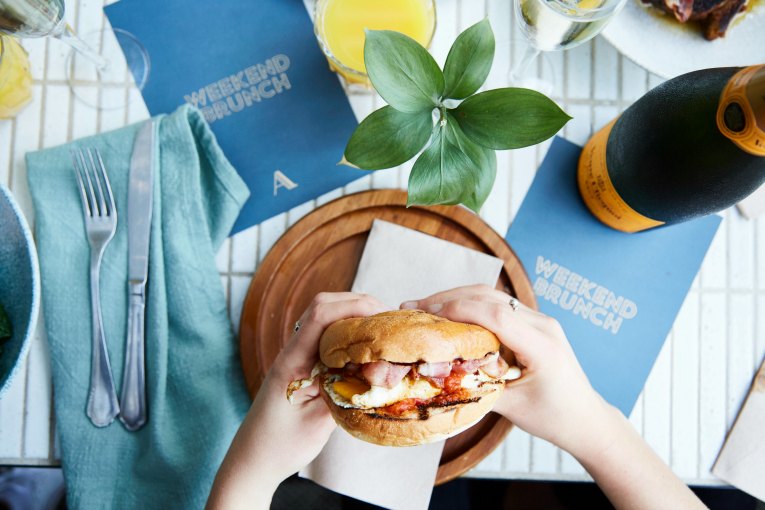 Lilah Kitchen has new opening hours and will no longer be open for lunch during the week.
Riverview Realty is now a virtual real estate agency.  As they are no longer a bricks and mortar store they have a new commission offer in place. They offering vendors a new selling rate of 0.75%, that's 50% off. Same service delivery, nothing has changed.
Call 9420 0083 or 1300 201 333 to speak to the team.
Lane Cove Businesses for Sale
Fancy owning a hairdresser – details here.  Cafe for sale in Lane Cove North – details here.  Frozen Yoghurt shop for sale – details here.  If you are looking for a place to rent in the heart of Lane Cove, 10 Burns Bay Av (Quartet Sales Office) is for lease – details here.
7eleven on Centennial Avenue is your one stop shop in Lane Cove for petrol, coffee, grocery and a bite! Check out our current offers here.
graze; to taste and enjoy slowly. Graze Catering brings the beauty & joy of food to your event with platters, cakes & canapés. A beautiful visual artwork of delicious tastes for all occasions, dietary requirements and themes. Our tables create the perfect centrepiece to your event & allow our clients to impress their guests without the stress of preparation. Overflowing with antipasto, cheeses, fresh bread, crackers, nuts, seasonal fruit & veg and of course a touch of chocolate!
People serious about selling their home on Sydney´s Lower North Shore choose Brent Courtney. As an exceptional sales professional, Brent is perpetually ranked as one of the top 5agents at McGrath nationally and ranked 22 across every real-estate company throughout Australia for 2017.
GAZMAN is Australia's leading men's clothing brand providing contemporary, casual and business attire for every occasion. Our men's polo shirts are an essential part of any man's wardrobe and look stylish in any situation. Over the years GAZMAN has built an enviable reputation for our high quality and stylish business shirts. Our men's business shirts and men's long sleeve shirts come in regular and tailored fits, with a wide range of styles from classic through to contemporary, ensuring you will be able to find something to suit you.
Lane Cove Language and Cultural Centre
LCLCC provides training in various subjects for kids and adults, including Mandarin speaking and writing, computer coding, pencil drawing, oil painting, water colour painting and cooking.
Ella K has Packages Available for NOVEMBER-DECEMBER for the Race, Formal,Christmas Party, Wedding season ahead!!!
Lang + Simmons Hunters Hill and Lane Cove
Laing+Simmons offers the local community a comprehensive range of real estate services, from sales to property management.
---
Do you have a local issue you would like help with? ITC is here to help just email us at [email protected]