ITC is all about promoting Lane Cove and Lane Cove businesses.  Lane Cove is a hot bed of inventors and start ups. Here are 6 inventors who have impressed us with their inventions/products.
Well Being Tonic
Lane Cove locals Sean Cunial and Myles Davis have launched a Japanese style recovery tonic based on popular vitamin drinks found in Japan called SHOJO. It contains Curcumin, Turmeric, and B Group vitamins, ingredients scientifically proven to have anti-inflammatory properties and support healthy liver function.  It is sold in a convenient, easy to drink 100ml serve size.  SHOJO is available in Lane Cove at Louisane and other cafes.  Find out more here.
Meet Debbie Isaacs a Greenwich local who has designed a product that every active person will want (great Christmas gift).  Debbie has designed the Slingstrap for the explorers, the wanderers and everyday adventurers. It's a slim, lightweight cross body strap made from neoprene that slings snugly around the torso and fits everything you need, such as mobile phone, keys, cards, notes, coins and water bottle without weighing you down.  Find out more here.
Say goodbye to limp veggies, slimy fruit and wilted herbs.  Peita Pini has developed a reusable fresh produce storage bag that keeps fruit and veggies fresher for longer.   Introducing The Swag, a non-toxic, environmentally – friendly sustainable machine washable, breathable bag.  The Swag keeps fruit and veggies fresher for longer. The Swag gives back several days and even weeks of life to your fresh produce. The Swag not only saves money, it saves time because you shop less.   Peita Pini appeared on Shark Tank and they were so impressed a shark has now invested in her business.  Another great idea for Christmas.  Read more here.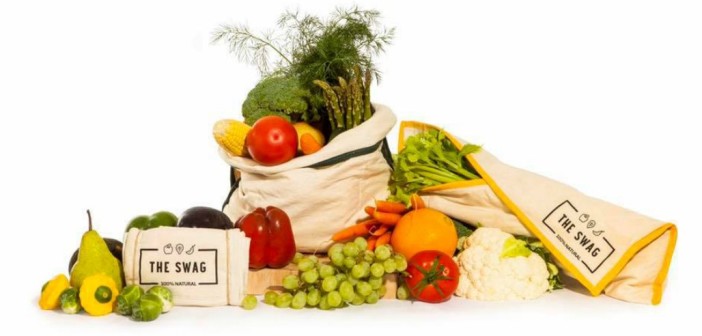 The App Developer – Meaghan Price
Meet Lane Cove local Meaghan Price – she has an app for that.  Over the last couple of years Meaghan has developed three very different apps and she has more in the pipeline.
The apps are:
Change My Name – an app which is an easy 10 Step Guide to changing your name. It is the only app on the Australian market that features all the forms, documents and information required for recording your change of name in Australia.
Fair Play App – While substituting kids on and off the field, using a clipboard and the timer on my phone to keep subbing fair, she realised that she could design an app for substituting children.
Motion Music Magic – It is your very own one-hand-band! The app uses motion technology to create sounds using gestures. Sounds can also be created by simply tapping instrument icons. This app is simple and creative. Young children will be intrigued and delighted.  They can make up a song or become an air guitar wiz.
Find out more here
In The Cove would like you to meet another creative Lane Cove local.  Sallee Hitchens is the founder of the luxury candle range U Light Me Up.   ULightMeUp creates beautiful handmade luxury, soy/coconut wax, crystal candles.  These are not just ordinary candles, they candles all come in crystal vessels which are statement pieces.  A great idea for Christmas gifts.  Read more here (and about their royal connection).
Mr Lid
Last year In the Cove featured local entrepreneur Toni Bofinger who had spotted a unique US product Mr Lid and had become the local distributor.  Since we met Toni, the business has gone from strength to strength.  Lost lids & mismatched containers a thing of the past thanks to this Lane Cove based mum!
No more losing lids, no more mismatched containers, no more trying to match the right sized lid to the right sized container, no more losing the lid at school…… Mr. Lid Premium Containers range with an attached lid means you never spend time again looking for lost lids or mismatched containers. Finally solving the age old problem of the dreaded Plastics cupboard for over of 6 million households in Australia who are forever searching for those elusive lids for their mismatched storage containers.  Read more here.
Do you know any other Lane Cove inventors or start ups?  We would love to interview them.
---
Do you have a local issue you would like help with? ITC is here to help just email us at [email protected]