Possums' Corner Child Care Centre is a community run not-for-profit child care centre, in Lane Cove North, caring for children from 2 months of age up to preschool.  As a community service provider Possums' Corner are particularly passionate about parental involvement. Possums' Management Committee plans a busy calendar of events each year and invites not only their parents into the service but also extended family members.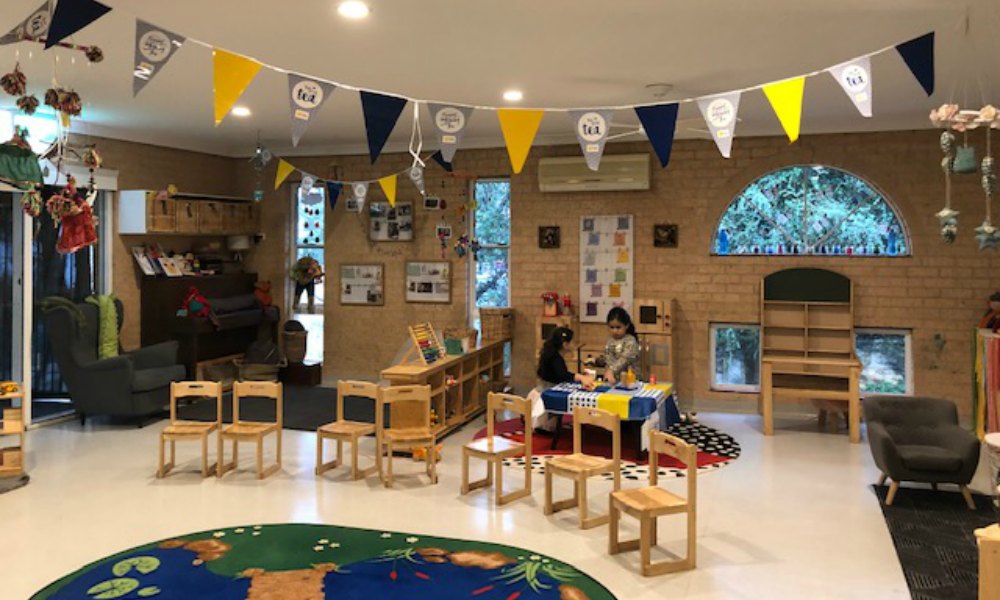 This year Possums' Corner held a Cancer Council Biggest Morning Tea event on 16th June 2019 to raise funds for the Cancer Council.  Families contributed to the event through their attendance, donations and providing a plate of food to share.
The event was held on a Sunday so that parents, grandparents, kids and siblings could attend.  It was a wonderful way to not only make a difference but also for their educators, children and parents to relax and enjoy some time together.
Information About Possums Corner
Possums' Corner childcare strives on building positive relationships with parents, educators and children. They value the importance of families, their culture and the importance they have in their children's lives.
As families are a big part of the center, they thrive to positively involve them in special events such as Mother's day/Father's day breakfast, special person's morning tea, movie nights, Halloween disco, Hanukkah, Diwali, Chinese New Year and many more.
They also strive in enriching the children with different cultures through building ties with the community and providing external co-curricular activities such as Mandarin and Music classes.
The center's philosophy emphasizes the importance of being sustainable, therefore they have implemented sustainable practices across many areas within the center. Their large outdoor natural space and Eco- Garden is inviting for all children and families which also encourages children to respect our natural environment.
Ages: 0 to 5
Hours of Operation: 7am- 6pm
Rates: $120(0-2), $115(2-3), $115(3-5)
Open Day: Contact us for a tour
Email: [email protected]
Address: 708 Mowbray Rd Lane Cove North 2066
Phone: 02 94277568
Website: possumscorner.org.au
ITC Business Community Supporter: Possums Corner
Possums Corner is an ITC Gold Sponsor – thank you for supporting ITC.  Without their support we could not provide the support we do to local community groups, charities, sporting groups and locals.
---
Keep Up to Date
In the Cove publishes new content every day. It could be an article, an event, a job or local info. To make sure you don't miss this info sign up to our newsletter. It comes out every Wednesday Night at 7.30pm and includes a wrap up of everything posted on our Facebook site in the previous week. Here is this week's newsletter
Did you know that In the Cove has an instagram page? Yes we do and we feature pictures from our roving reporters and our ITC team that do not appear on our Facebook page. Follow us on @inthecove