The Canopy Lane Cove Playground will be opening on Saturday 13 June 2020. 
ALDI Lane Cove will open on 17th June 2020. Coles Lane Cove will open 8th July 2020.
Lane Cove Council's Newest Playground
Families will be keen to hear that the new playground area includes an adventure playground complete with water weir, soft fall, trampolines and an accessible swing. The most prominent feature is a bespoke installation that includes vertical climbing nets, a fire pole, sagging bridge, pommels, junior and spiral slides and two levels of play decks.
From tomorrow visitors can also explore the rest of the park level and take in some of the key features including the public art, a solar arbour, green wall and feature canopy entrance. Toilet and parent room amenities will be open including Council's first registered Adult Change Facility. End of trip facilities for cyclists will be fully operational and are located on P1 of the car park.
How Do You Access the Canopy Park?
To access the new community park locals can make use of the new pedestrian footbridge over Rosenthal Avenue, the freshly paved connection from the Plaza or arrive via the 500 underground car space car park.   The Canopy is located here.
Economic conditions related to the COVID-19 pandemic have meant that the exciting dining precinct will not be open until Stage 3, currently expected to be late-2020.
We had a quick look today and it looks like the playground area is on track to open.
Social Distancing Still Applies
While Lane Cove Council is excited to welcome the local community to The Canopy they have asked that you delay your visit if you are feeling unwell. Visitors should wash and/or sanitise their hands before and after visiting – there will be hand sanitising stations on site for the public to use.  Remember social distancing rules still apply.
The Canopy Lane Cove Precinct Background Info
The Canopy has been a construction site for nearly three years.  Lane Cove Council started building The Canopy in September 2017. The Canopy Precinct was due to open in mid-June 2020.
It was always planned to open The Canopy's car parking section first and then finish construction and open the entire Precinct in mid-June 2020.
There have been some challenges during construction.  There were 93 days of inclement weather including several big storms such as the November 2018 flood and the massive downpour in February 2020.  
The Development is described on the Canopy Website as:
".. set to become Lane Cove's premier fine dining food and beverage destination conveniently located within the busy Lane Cove village amongst the active high street commercial and retail Precinct. 
The Canopy offers a unique environment for the community and retailers to converge within a purpose-built facility that provides convenience and atmosphere for day and night trading and activities. Overlooking the manicured open green space, The Canopy offers an abundance of light and functional casual and formal dining options, with the added bonus of park activities for all ages and a purpose-built stage for entertainment and events."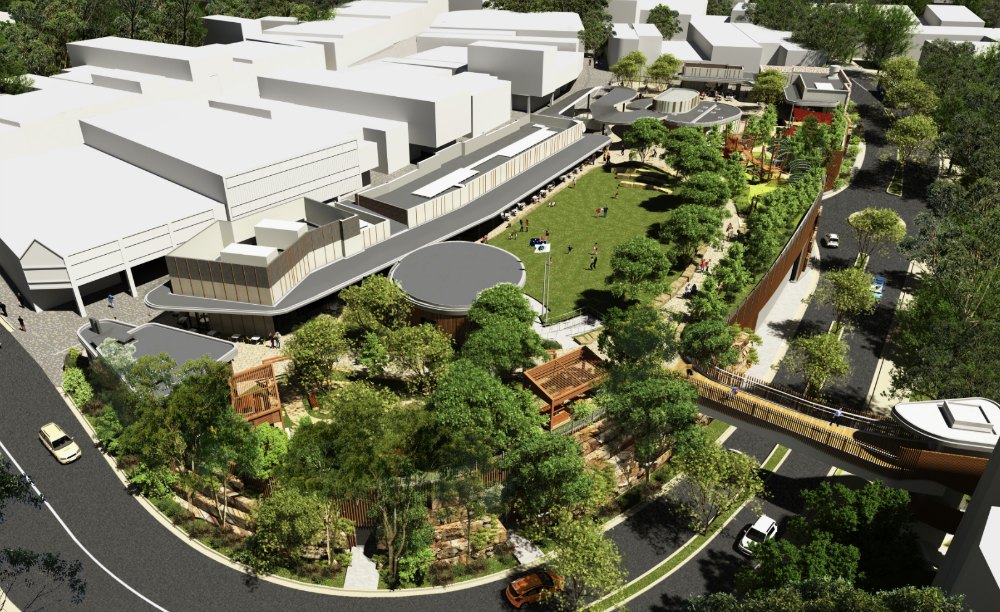 When Will the Offical Opening Ceremony Be Held?
The opening of the supermarket section of The Canopy will be low key due to COV1D 19 restrictions.  Aldi will need to put in place procedures to ensure they comply with the Public Health Orders social distancing rules.  This will be in stark contrast to the Lane Cove Market Square opening. Do you remember when Lane Cove Market Square Opened just over ten years ago?  There was a grand opening ceremony and Woolworths had opening specials.
An official opening ceremony will be held for the full Precinct once the Public Health Orders are revoked.
Coles Lane Cove
A Coles Supermarket Spokesman told ITC the following:
.

"Our new Coles supermarket at Lane Cove Park will offer more choice, great value and enhanced shopping experience for residents in the North Shore.

Our customers are increasingly looking for convenient, healthy, pre-packed meal solutions. Our new Lane Cove Park supermarket will feature an expanded convenience range with ready-made meals, snacks and drinks, a market-style fresh produce hall, and an improved store look and feel.

The new store is scheduled to open mid-June and represents a multimillion-dollar investment in the North Shore."

Why is the Development Called The Canopy?
The Canopy was chosen after a public vote.  Read more here.
Will Other Specialty Shops be Located in The Canopy?
Coles and Aldi are the anchor tenants. There will be restaurants located on the top level of the Canopy.
What else will be on the top level?
The Lane Cove Council has promised a vibrant public domain that will provide much-needed open space in the heart of Lane Cove village. Features will include a BBQ/picnic area, performance stage and children's play areas.
What will happen on the old Coles Site?
The old Coles site will be redeveloped by a private developer and will include shops and apartments and more public car parking.  Read more here.
Be a Lane Cove Legend and Know All the Lane Cove Info
To make sure you don't miss Lane Cove info sign up to our newsletter. It comes out every Wednesday Night at 7.30 pm and includes a wrap up of everything posted on our Facebook site in the previous week.
Did you know that In the Cove has an instagram page? Yes, we do and we feature pictures from our roving reporters and our ITC team that do not appear on our Facebook page. Follow us on @inthecove