Since we started In the Cove in 2012 we have covered most of the big rain storms.  The worst one was in 2014.
This wet weekend seems to have topped that storm, In the Cove has been inundated with reports of trees being down and flooding.
Power went out in Lane Cove West, Linley Point, Hunters Hill and some parts of Lane Cove and Lane Cove North at about 3.30pm on Sunday 9th February 2020.  As at Monday 10th February 2020, about 1000 residents (mainly in Lane Cove West, Riverview and Hunters Hill were without power).
Lane Cove Golf Course
The Lane Cove Golf Course is on River Road West and it is living up to its name.  The course now has some new water features and numerous branches have come down.  Some people can't resist playing in the rain.
On Friday rain poured down all day, but that did not stop some people from confirming that Golf is an all-weather game.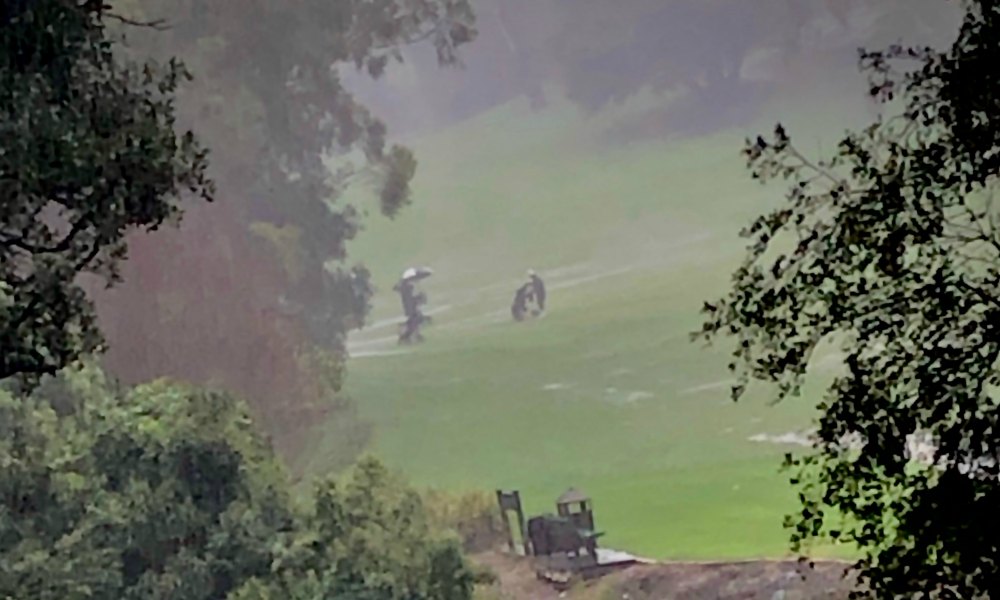 On Monday morning access paths to the Lane Cove Golf Course were flooded.
Lane Cove West Tennis Courts and Blackman Park
A tree has crashed through one of the Lane Cove West Tennis Courts and trees have come down all around the entry and parking areas of Blackman Park.
Lane Cove Pool
The Lane Cove Pool is filling up – will they need to pump it all out before they start work again?  Last time it was filled up for testing the water was pumped out and carted up to Armidale.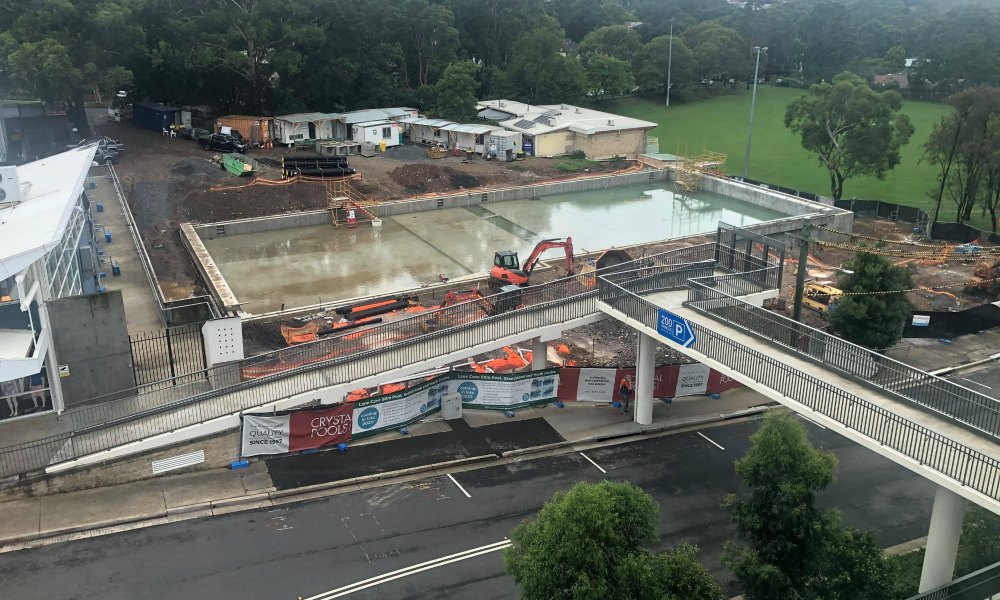 Lane Cove North
A tree came down on Mowbray Road near the Lane Cove North Apartment Complex and water was flooding down onto Mowbray Road from the Lane Cove North Business Park
A tree came down on powerlines in Elizabeth Parade Lane Cove North.
Lane Cove West
This morning (9th February 2020) a tree came down on the corner of Best Street and Penrose Street Lane Cove West.  The street was blocked off while it was cleared away by emergency services.
This tree came down on the footpath near the Burns Bay Road Family Medical Practice.
Longueville
In the Cove had several reports of trees being down on Kenneth Street Longueville.
Riverview
It's popular to walk through Warraroon Reserve.  The bushwalk starts at Tambourine Bay Park. It's a place to avoid at the moment as the area is quite flooded.
Linley Point
On Monday 10th February 2020, access to and from Linley Point was closed due to power lines being down.
Greenwich
We had reports of a tree down in Kingslangley Road.  The Lilly Pilly Waterfall is well and truly flowing.  Photo by Richard Towell.
Be in the Know with In the Cove
To make sure you don't miss Lane Cove info sign up to our newsletter. It comes out every Wednesday Night at 7.30pm and includes a wrap up of everything posted on our Facebook site in the previous week.
Did you know that In the Cove has an instagram page? Yes we do and we feature pictures from our roving reporters and our ITC team that do not appear on our Facebook page. Follow us on @inthecove