At In the Cove we like to highlight Lane Cove residents who have online businesses – just another way of supporting the Lane Cove Community.
We would like to introduce you to Vanessa Armstrong.  Vanessa is the founder of Lomarra.  Her products are all handcrafted in small batches in Lane Cove.
We asked Vanessa a few questions about Lomarra.
Why Did You Start Lomarra?
Contracting a chronic kidney disease in 2011 strengthened my determination to live a more holistic lifestyle. After many years of using essential oils and making products for friends, Lomarra was created. Lomarra married my scientific knowledge with my passion for sustainability and my need to connect more to nature.
I completed a Bachelor of Science (UNE) with Honours in Biochemistry & Zoology from Sydney University and after many years working for Planet Ark, an environmental organisation, a love of sustainability was born.
I wanted to create a luxurious cleaning product that was safe for my family, smells amazing and looks great on my bench top. I also particularly wanted to use Australian essential oils only as they are all sustainably produced.
I love that Lomarra's handcrafted botanical products are cleaning sprays that can be used on any surface.  As you clean, you awaken your senses and your spirits are lifted.
It's well documented that smells affect our brain and body chemistry. This is why it is so important to use the right sprays around our homes. The individual properties of the oils used in each Lomarra blend start to take effect within seconds and change the way you feel.
You can use different Lomarra sprays at different times of the day in different rooms to create a different mood.
How are Lomarra Products Different?
Lomarra is the first company to use Australia's unique and sustainably grown essential oils in cleaning products. They are all safe for your family, luxurious, and a joy to use.
As well as all being antibacterial, antiseptic and antimicrobial, the individual properties of the oils, once inhaled, used in each spray take effect within seconds and change the way you feel. There are no nasties and no words in the ingredient list that you can't pronounce. Our products are not tested on animals.
Deepen your connection to nature and our unique Australian bush and infuse your home with our naturally antibacterial cleaners.
I believe products should be functional, luxurious to look at, a joy to use and without compromise in any way to our health.
What Does Lomarra Mean?
I was born in Scotland to two very patriotic Scottish parents. Lomarra, is a Scottish Gaelic word meaning 'bare or naked' as this is what we are all about. We are all about getting back to basics and only using ingredients in our products that are truly necessary.
How Long Have You Lived in Lane Cove?
I have lived here for nine years.
What Do You Like About Living in Lane Cove?
Oh so many things… the lively community, the Lane Cove Plaza, the bushwalks, the Library, the great schools and sporting clubs, beautiful cafes and restaurants. Love it!
What's Your Favourite thing to do in Lane Cove?
I would say the bushwalks. I really love how you feel a million miles away but then you catch a glimpse of the city.
What Can Be Done to Improve Lane Cove?
I would love to see more of the old homes around Lane Cove renovated and brought back to life rather than being knocked down to make way for brand new homes or apartments.
Describe Lane Cove in Three Words?
Lively, Progressive, Creative
What Can Lane Cove Residents Do to Support Your Business?
Lane Cove locals can purchase our unique locally made products online at www.lomarra.com and pick up without added shipping costs.
I would also love to hear from any local retailers that would love to stock Lomarra products.
Contact Details
Website: www.lomarra.com
Facebook: @Lomarraessentials
Instagram: @Lomarraessentials
Email: [email protected]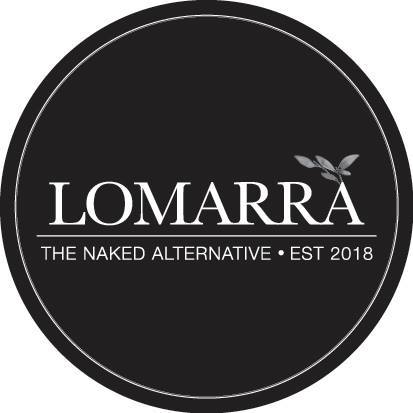 ---