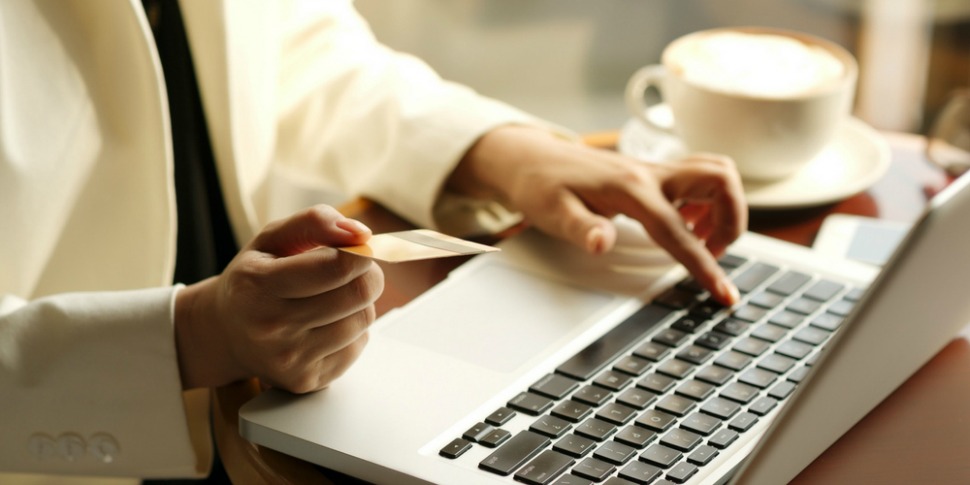 One of In the Cove's missions is to help promote businesses of all types in Lane Cove.  That includes bricks and mortar businesses and online businesses run by Lane Cove locals.  Here are some  Lane Cove Online Entrepreneurs you should keep an eye on.
Kim and Eve
Kim & Eve is a new online lifestyle, homewares and gift store that celebrates all things local and handcrafted.
This online store is the brainchild of two local mums, and friends, Kim and Evie, who held a joint passion to create a beautiful online platform that celebrates and promotes talented local artisans and designers from Australia and New Zealand, championing the shop local movement.
Kim & Eve is proving that there is such an array of local talent that choosing to shop local need not be the compromise of choice, style or quality. Kim and Evie also share a strong belief in supporting local business, so have carefully selected beautiful, timeless products from lovely local suppliers. Head to their website to find the perfect gift for anybody.
Website: www.kimandeve.com.au
Instagram: @kimandeve.home
Facebook:  https://m.facebook.com/home.kimandeve/
Scents include:
Camellia & Pink Lotus – A sensual floral blend of pink lotus and camellia encircled by lemon, amber and white musk.
Champagne & Strawberries – favoured by Palazzo Versace – A seductive blend of Champagne with a delicious combination of strawberries, roses and raspberries.
Cucumber & Melon – An uplifting combination of crisp cucumber and sweet green melon with a hint of orange and musk.
English Pear & Freesia – A sensuous freshness of just-ripe pears, wrapped in a bouquet of white freesias, and mellowed by amber, patchouli and woody undertones.
Jasmine & Honeysuckle – A gorgeous Australian blend of Jasmine and Honeysuckle.
Lemongrass & Persian Lime  – An unmistakable natural, fresh citrus scent of lemongrass combined with zesty lime, lemon peel and a soft floral undertone.
Lychee Peony – A fruity-floral combination with the subtle freshness of lychee fruit and the exquisite softness of peony petals. 
Mango & Papaya – Mango and papaya are united in this passionate blend. A delightful succulent fragrance.
Seagrass & Wild Lavender – A crisp green and earthy citrus blend enveloped by wild lavender, seagrass and willow wood.
Contact Details
Website: www.ulightmeup.com
Instagram: @ulightmeupcandles
Facebook: @ULightMeUP
Artbar 35
Art Bar 35 specialises in small prints and framed mini sets. Two friends based in Lane Cove combined their love of photography, design, woodwork, and the casual elegance of Leaning Art to create this small print shop making a big mark.
WEBSITE
Pinterest: @artbar)35

Kids, Toys & Craft
For all the struggling homeschoolers looking for projects for your kids to do, JumpingClay Australia (owned by an art teacher who is a Lane Cove local) offers creative and educational DIY packs which keep little hands amused and put time back into your working day.
Whether your children enjoy making dinosaurs, creating their own pets, playing police officers or preparing food, all our products come with step by step instructions that promote learning through play!
Website: JumpingClay Australia
We think 
The Swag 
is the perfect gift for the person who has everything and needs nothing…
Save Money / Waste Less / Less Trips to The Shops
Eat More Nutritious & Live Healthier / Non Toxic
Reusable / Machine Washable / Proudly Lasts Years
No Plastic / Save The Earth & Our Wildlife
Ethically Made with Love in India
PLUS, A Proud Supporter of Destiny Rescue (helping children in need)
The Swag – The Gift That GIVES BACK x 12
Keeps produce fresh and crisp for 2 weeks!  Mr ITC can attest to this (he loves his The Swag)
Contact Details
---
Get rid of your old mismatched containers this Christmas and switch to Mr. Lid!
Mr Lid's eco-friendly reusable food storage containers have the lid attached so you never lose your lid to mismatched containers.
BPA free, microwave, dishwasher and freezer safe. Airtight and leakproof.
The ultimate food storage. With Mr. Lid the lids are attached so they
 stack easier

 store easier

 and being reusable they reduce disposable plastic waste
Contact Details
Website: www.mrlid.com.au
Facebook: @mrlid.com.au
Phone: 0424 415 456
Email: [email protected]
Read more about Mr. Lid here.
---
Crazy Bag Lady
Give the gift of a lightweight, strong and fashionable bags made environmentally sustainably this Christmas.
All our products are lovingly handmade in India, typically by those whose jobs have been displaced by machine production methods in the large export houses they worked in. This gives them a crucial source of income that is otherwise not available to them.
For every bag you buy, a family overseas eats better, sleeps better and thanks you for your generosity and care.
All our bags are tough, lightweight, tough and damn good looking. They make perfect end of year pressies; teachers' thank yous and stocking fillers!! Most importantly, they're all machine washable, which makes them safe and easy to use during these trying times. Stay home, stay safe, stay sustainable and thank you for being an Earth Warrior! Keep fighting the good fight; our planet needs you.   Read more about the crazy bag lady here.
Contact Details
Website: www.thecrazybaglady.com
Email: [email protected]
Facebook:  facebook.com/CrazyAboutOurPlanet
Instagram: @the_crazybaglady
Lomarra
The most needed Christmas Gift for 2020, for all your hygiene needs, LOMARRA Botanical Cleaning sprays and Hand Sanitisers. All 100% antibacterial, plant-based and no nasties! Lots of Gift Packs available and all handmade with love right here in Lane Cove.  Read more about Lomarra here.
Website: www.lomarra.com
Facebook: @Lomarraessentials
Instagram: @Lomarraessentials
Email: [email protected]
Local Bronnie Zervos is our queen of craft (move over Martha Stewart).  Her full experience 'do it yourself' (DIY) kits come with everything you need to go from start to finish!
If you like you can also buy patterns only and use your own supplies.  Why not buy a kit for mum and kit for the kids and they can do it together for some beautiful Mummy/Child time.
Bronnie has a special Code for ITC followers.  Get 15% off on all DIY Kits, use thecode at checkout. There is also an option to choose "local pick up" that way they can save on postage too.
HAND EMBROIDERY KITS
Give your crafty loved one an embroidery kit this Christmas. Beautifully designed by Polish embroidery artist and Lane Cove local Kasia Jacquot. The kits come with premium linen fabric, 100% cotton threads, needle, pattern, full instructions and colour photo for guidance. Visit Kasia's online shop and choose the best kit for your loved one.
Curvy Lingerie was set up by online entrepreneur Wes Blundy.  Wes was aware that most bricks and mortar lingerie chains were reducing the number of sizes they carry to only focus on the most common sizes. This left so many women struggling to find bras in their size. A typical example is two sisters, one is a size 12D and another is a 14F. The 12D sister is in luck, because in a typical bra chain store there are 200+ bras for her to choose from. The other sister who wears 14F only has approx 15 styles to choose from, If she was a 20DD she might only have 2 bras to choose from. At Curvy, they are all about supporting and empowering these women. Wes' background was in Online Retail so he just got started and hasn't looked back!  The business was originally set up in Milperra where warehouse space was cheaper, however Wes moved the business to Lane Cove 12 months ago, as he lives in Lane Cove North and with a young family.  Wes loves being able to cycle home from work in 10 minutes.   Wes is a big fan of Lane Cove.  He loves the plaza, the Library, Mowbray Eatery, the walking trails along Lane Cove River near the Athletics field, Mowbray Public School, ITC, The Leisure Centre and Cafe Geo just to name a few.   Curvy Lingerie currently has a summer sale ( April 2017).  Check out their sale page here
Yes, there is a Balletstuff factory outlet in Lane Cove, however the business started online and continues to be an online destination for parents wanting to source quality dancewear at a cost effective price.  Local mum Alison Bird started www.balletstuff.com.au when her youngest girl was born. It was a small online website, working from Alison's spare bedroom. The concept was to offer dancewear that was more reasonably priced for little girls (under 10's) because there was nothing in between the Target Jiffies and Bloch, as Alison found out one day trudging around Chatswood looking for a pair of ballet shoes for a 4 year old.   Alison found out that there were a lot of mums like her, who didn't want to pay the Bloch prices for their little girls to try ballet, not knowing if they would go back next term. The business grew slowly and after a couple of years they couldn't move around the boxes that had filled our house. So three years ago they opened a shop in Lane Cove to offer retail and to have somewhere to store their  stock.  You can read our article on Alison and Balletstuff here.
You know you have a good idea when one of the Sharks from Shark Tank offers to fund your idea.  This is exactly what happened to Maria Nicola!  Maria has always loved jewellery.  Maria has been in the jewellery industry for over 20 years and has done everything from hand making and designing jewellery, guest speaking at jewellery styling events, jewellery styling for women to even writing a book.  However Maria's passion has been designing versatile jewellery for busy women.  Maria takes great delight at seeing women's faces light up when they see the 10 Way Necklace and Crystal Tassel transform into jewellery that will take them from day to night.  You can read our article on Maria here.
Do you know any other Lane Cove online entrepreneurs ITC should interview?