Welcome to our week in review.  As they say in the classics, it was a big news week.
The week started out foggy and smokey, and then the rain set in!
Mask Up Again
This week Sydney was asked to mask up again as a COVID19 case was discovered in the Eastern Suburbs from an unknown source.  Our roving reporters were out and about in Lane Cove and noted that many Lane Cove residents were not complying with the mask requirements.
NSW Health reported no new cases over the weekend (8th and 9th May 2021).
However, if you feel like you have any symptoms, please get tested. Local testing info here.
The mask-wearing requirements have been extended for one week from 12.01 am Monday 10th May 2021 – there is one exception – retail/shipping customers do not need to wear masks).
NSW Health announced the following:
"To safeguard the community and reduce the risk of further transmission, the NSW Government has extended the temporary COVID-safe measures (except for one change regarding retail) which were put in place until 12.01 am Monday 10 May by one week for the Greater Sydney region (including Wollongong, Central Coast and Blue Mountains).
The one change to the existing orders removes the requirement for retail customers to wear masks; however, public-facing staff in retail outlets must continue to do so.
The following measures will now be in effect until 12.01 am Monday 17 May.
Visitors to households are limited to 20 guests, including children;
Masks are compulsory on public transport and in public indoor venues, such as theatres, hospitals, and aged care facilities.
Masks are not required in gyms or other similar facilities like indoor pools or dance studios;
Drinking while standing up at indoor venues is not allowed;
Singing by audiences at indoor shows or by congregants at indoor places of worship is not allowed;
Dancing is not allowed at indoor hospitality venues or nightclubs; however, dancing is allowed at weddings with a strong recommendation that no more than 20 people should be on the dancefloor at any one time; and
Visitors to aged care facilities are limited to two people per day."
Vaccinations
Our roving reporters have also noted that it is still hard to access a COVID19 vaccination locally.  However, it seems to be available at the Ryde Respiratory Clinic. 
Gay Hate Crime
A Riverview family woke up this week to find seven tyres on their family cars slashed (see our cover photo). They also found their Rainbow Flag cut from their flagpole slashed and thrown on the ground. This is not the first time this has happened in Lane Cove. Read more here.
Northwood Aged Care Facility
The Sydney North Planning Panel has given the Northwood, the Pathways Aged Care Facility the green light. The Northwood Residents Association and the Longueville Residents Association have objected to this development on numerous grounds, including traffic and parking issues. Read More Here
New Playground
The Deborah Hutchens playground at Longueville Park was officially opened on Saturday 8th May 2021.  The park has nautical-themed play equipment.  It is dedicated to former longtime Longueviille resident, Mayor and Clr Deborah Hutchens.
Mystery Mermaid
Can you solve this mystery? A roving reporter told us that this mermaid appeared at Tambourine Bay Reserve this week, and then the next day GONE. Any ideas how it got there and where it went? We asked Lane Cove Council if it was some type of sculpture by the sea, but they said it was not.
It really gets you thinking that we should have sculptures by the bay at Tambourine Bay!!
New Business Alert
You may have seen changes to the exterior signage at Ray White Lane Cove's office. Belle Property released the following statement.
"Belle Property Lane Cove's Principals Simon Harrison, James Bennett & Ramsy Batshon are proud to announce that the longstanding Ray White Lane Cove real estate office is joining Belle Property.
This collaboration means we will now have the most experienced real estate team on the Lower North Shore and we will be even better placed to help you achieve your property goals.
Buying, selling or leasing – for the absolute best advice, it will pay to speak with the market leaders."
New Boutique salon in Riverview
Sisters not Twins Brows and Lashes has opened in Riverview (near Bliss Hair and Body)
Chat Time
Chat Time will be opening in Lane Cove in the old Super Mix Juicery (near La Piazza). Chatime is Australia's newest bubble tea outlet.
Dine and Discover
Just a reminder you can use your Dine and Discover vouchers until 30 June 2021 – so download them now. We have listed the Lane Cove restaurants that take the vouchers and also some of the FAQ's we have been asked about the vouchers here.  You can also use the Discover vouchers in Lane Cove for The Alcott June Comedy Night with Peter Berner – book here.
Crime, Accidents and Incidents
A roving reporter asked us to remind everyone to slow down when turning into Central Avenue from Longueville Road and to approach the pedestrian crossing with care. Our roving reporter saw a very close near miss on the pedestrian crossing this week, and we have had reports of other close calls. The pedestrian crossing was installed last year – read the article we wrote just after it was installed here.
The wet weather meant driving conditions were tricky, and there was another accident on Penrose Street and Ross Smith Parade.
There was an accident on River Road near Jack & Co.  – see below.
There was also an accident on Mowbray Row that cause quite a bit of damage to a fence.
A member posted the following warning on Lane Cove Chat by ITC
"Hi all, I have just called the police to advise of another attempted break-in in LCN. We are on Helen Street. A truck pulled into our driveway, 2 guys jumped out and headed straight towards our garage. I made eye contact with one, and as soon as he saw me, they both quickly walked back to the truck and drove off. A description of the truck, the occupants and the number plate have been provided to the police. Please make sure you lock up, always!!"
ITC Weekly Property Guide
Look who is selling in your area.  Find out more here
This week in review is sponsored by Apple Dental.  Apple Dental has been an ITC sponsor since we launched our website.  They also sponsor several local sporting groups.
If you've never really given your oral hygiene habits much thought, it might be time to learn how to clean your teeth effectively and thoroughly. Call 02 9420 5050 to book an appointment today with their hygienist for the best technics for you, or click here to find out more.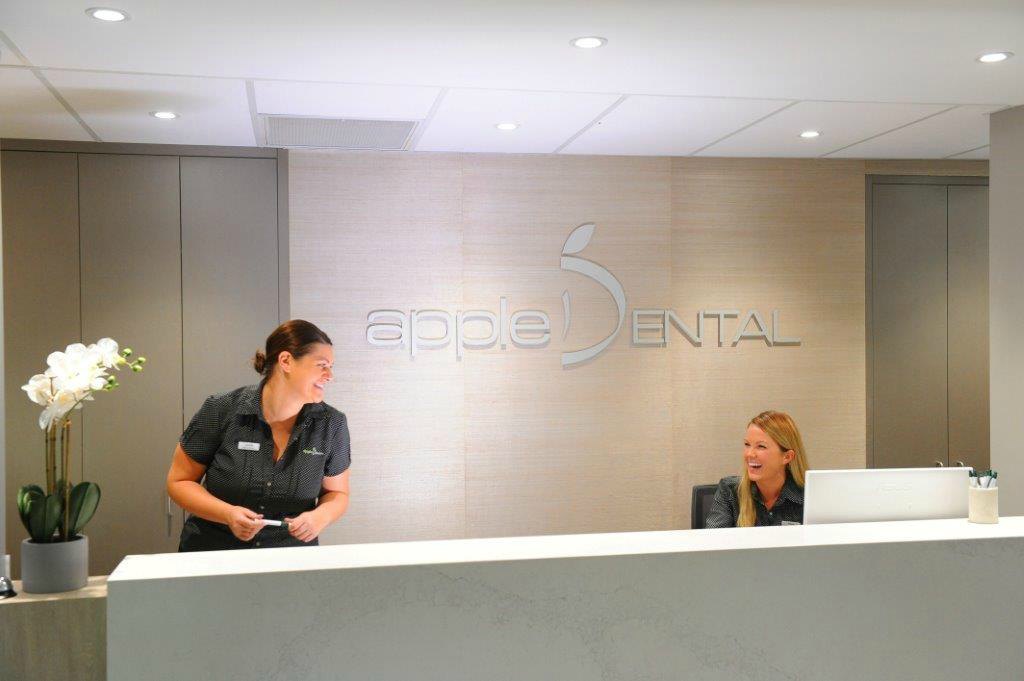 In The Cove New Features
In The Cove is now producing a weekly Lane Cove Property Guide – your one-stop shop to buy in Lane Cove.  See our latest guide here.  If you are selling, make sure your agent advertises in our property guide.

Are you looking for a local job? In the Cove is fast becoming the GO TO place for local businesses to list local jobs. Why – because we are passionate about local jobs for local people, and we offer 
FREE
 listings to help our local businesses and local residents. Check out our jobs board at 
https://inthecove.com.au/classifieds/browse-ads/7897/jobs/
.