For 50 years, the Print Circle has been supporting innovative and interesting limited edition prints made by women.
What is the Print Circle?
The Print Circle's vision is to encourage experimental and innovative techniques and support and exhibit women printmakers' work.
Their members produce limited edition prints in various traditional media, including etching, lithography, silkscreen printing, collagraphy, woodcut and linocut, as well as solar plate intaglio and digital prints. Other media include monoprints, installations, assemblages and artist books, as well as mixed media monotypes, reflective of contemporary printmaking practice.  They are now celebrating 50 years of inky fingers by the Print Circle with a retrospective with selected past members' works as well as those of current members.
Print Circle History
The Print Circle was formed by 15 women with considerable and diverse skills, who came together with the specific intention of pursuing experimental and innovative printmaking techniques to support women artists and to exhibit their output together as a group.
They were not the first such group of women in Sydney to come together with this aim, as the Tin Sheds Workshop had opened in 1959 and was then and remained an exciting breeding ground for women's artistic expression for some time. While the Tin Sheds workshop has since transformed into a gallery, the Print Circle remains a viable exhibiting group to this day.
The Print Circle and its half-sibling, The Sydney Printmakers, were both conceived, nurtured and given the means to flourish as a result of the opening of an art workshop set up in an old tannery in Willoughby, NSW, in 1963, by the passionate but short-lived female artist, Joy Ewart (1916 – 1964).  Joy Ewart set up presses for lithography and etching in what was then the 'North Shore Arts Centre' studio space and is now the 'Willoughby Arts Centre'.
Sue Buckley (1911 – 1986) was brought in to be the printmaking tutor.  To quote from the Print Circle's 25th Anniversary Catalogue – a Catalogue which buzzes with the sheer joy of creation – it was 'the philosophy of experimental artist and teacher Sue Buckley who provided the framework for the group of then twenty-five women printmakers'.
Their first exhibition was held in 1971 at the Sebert Galleries in the Argyle Centre of Sydney.
It wasn't long before exhibitions of their work travelled to galleries around Australia and overseas.
The Print Circle has always sought to innovate and introduce new ideas into the group shows; for their 1992 exhibition at Mary Place in Paddington, it was suggested and agreed that the exhibition might be based on a 3D theme.  The resulting show displayed kites, books, mobiles, sculptures and more, all incorporating print.  Innovations like this are now more common in print shows, but the Print Circle is generally credited with initiating this idea in Sydney.
Eighteen members created three collaborative books of limited edition fine art prints – Lorraine Avery, Melissa Basu, Helen Best, Jean Birrell, Janet Carter, Edith Cowlishaw, Tanya Crothers, Barbara Davidson, Debra Hanigan, Jill Harris, Carolyn Hunter, Wendy Morrison, Carol Shaw, Laura Stark, Anna Warren, Deborah Wilkinson, Naomi Woodlands and Ann Wu to commemorate Print Circle's 50th anniversary.
Words provided by Joanne Gwatkin-Williams Print Circle member
Print Circle Artist Talk
There will be an Artist Talk on 19th June 2021.  You will hear some artists of the Print Circle discuss their individual practice as well as the diverse techniques and approaches to printmaking.
For those with printmaking experience, it will be an opportunity to gain insights from fellow artists. It would be a chance to understand the steps of this meticulous art form for the general public. The artists will demystify the creative process of printmaking.
Speakers include Laura Stark and current Print Circle President Naomi Woodlands. Book Here
About Gallery Lane Cove
This is a FREE exhibition at Gallery Lane Cove.  The exhibition started on 2 June 2021 and will finish on 26 June 2021.  All exhibitions are free to attend.
Adult Art Classes
Gallery Lane Cove provides the whole community with opportunities to attend art workshops and term classes in printmaking (including screen printing), sewing, jewellery making, knitting, life drawing, painting and pottery.  ITC is especially excited about going to pottery/ceramic classes (ITC became obsessed with pottery after watching the Great British Pottery Throwdown – like MasterChef for potters).
They have adult term classes – more info here.
They also have adult art workshops – more info here.
For example, you might want to start learning about pottery.
Pottery for Beginners: A Short Introduction
Enjoy a short course to gain the basics. Over 3 sessions, concentrate on handbuilding forming cylinders and bowls. Finish by finessing and glazing your items.
In these 3 sessions, you have options to learn handbuilding of functional or decorative works.
Beginners or intermediate students are welcome to enrol.
Session 1: Forming (pinched, coiled and slab)
Session 2: Finessing (joining, if any)
Session 3: Glazing
In this program, you will create 3 – 4 different objects. With detailed tutor demonstrations and help along the way, the classes are limited to maximum 10 students so that you get enough attention from the teacher.
Please note, there is a gap between Session 2 and Session 3 to allow enough time for drying and firing your works. You are encourage to attend all three sessions to ensure you follow all stages with other fellow students.
Ideas and inspirations will also be provided.
Dates/ Times (6:00-9.00pm))
Wednesday 21 July
Wednesday 28 July
Wednesday 11 July
Are You Looking to Buy or Sell in Lane Cove?
In The Cove is now producing a weekly Lane Cove Property Update. See our latest update here. 
If you are selling, ask your agent if they are an ITC Lane Cove Property Guide supporter.

In the Cove is on Instagram
If you would like to follow ITC's travels throughout Lane Cove and see some beautiful pictures of where we live, follow ITC on Instagram
 here.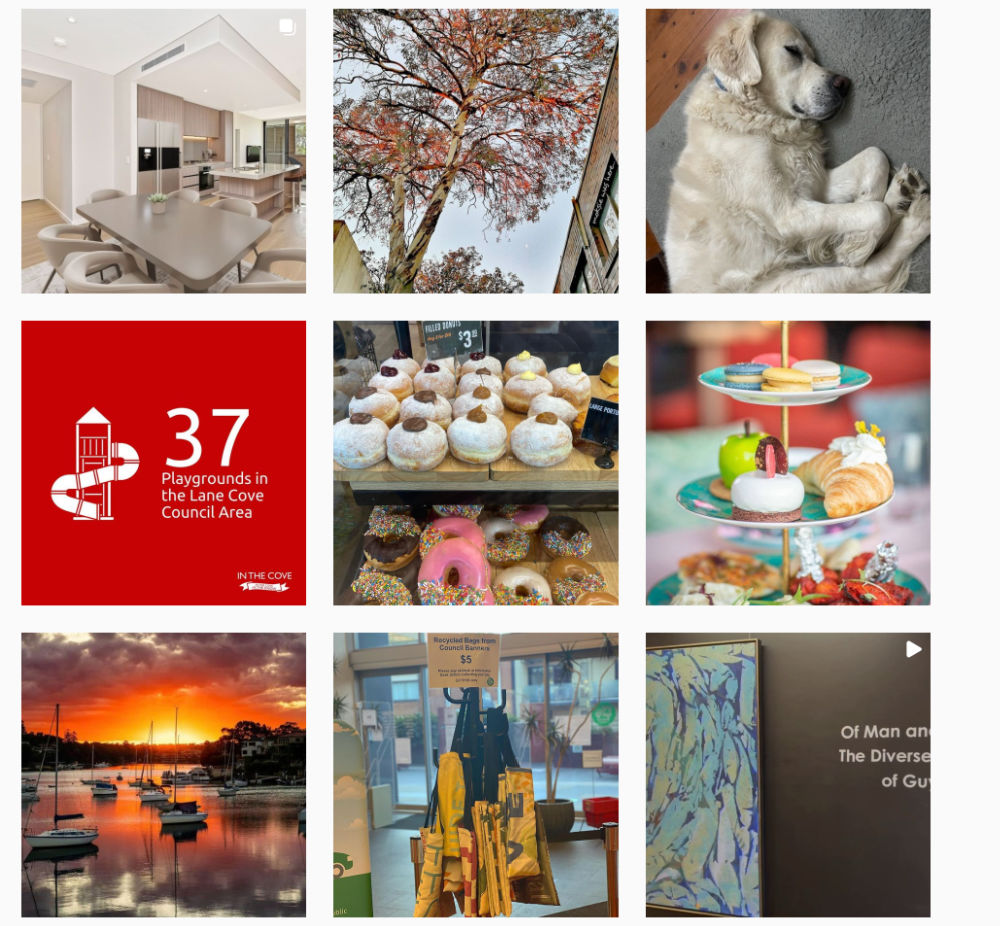 In the Cove Weekly News Blast
Have you ever heard people talking about a hot Lane Cove issue and wondered how they knew about it?  More than likely, they get our newsletter every Wednesday Night at 7.30 pm, and it has all the info that was on any of our social media platforms and more – so sign up now and never have FOMO (fear of missing out). SIGN UP HERE