The roof and top storey of a house in Dettmann Avenue Longueville went up in flames this morning.  At around 10.20 am, Fire and Rescue NSW were called to attend to the blaze.
Fire and Rescue NSW confirmed that a fire started in the home's second storey and quickly set the roof on fire.   Due to the rapid collapse of the roof structure, crews were forced to fight the fire from the outside of the building to prevent the fire from spreading to nearby houses.
Longueville: A two-storey house has been destroyed by fire on Dettman Avenue. https://t.co/OF81oZFF1j #Longueville #7NEWS pic.twitter.com/S5Y9eYzB3n

— 7NEWS Sydney (@7NewsSydney) July 7, 2021
NSW Ambulance confirmed to ITC that no one was injured. However, paramedics were sent to the scene.  NSW Fire and Rescue told ITC the owner was jogging at the time of the incident and returned home to see his house on fire.  Lane Cove Council rangers quickly blocked off Dettman Avenue.
A Neighbour told ITC that they checked if anyone was inside and then alerted other neighbours as soon as they saw the smoke.
Dark smoke could be seen all over the Lane Cove Council Area.
NSW Fire and Rescue said 6 Fire Trucks were on the scene with 22 personnel.   The blaze was under control by 11.30 am, and crews were dampening down hot spots until the fire investigator arrived.
The Fire Investigator has not yet finalised his report. However, Fire and Rescue suspect that the cause of the fire was a heater.
NSW Fire and Rescue said this incident is a timely reminder that you can take steps to protect your home during winter:
Never ever leave cooking unattended.
Test that your smoke alarm/s are working. If not, change the batteries or replace the alarm.
Keep everything one metre away from your heater.
Do not overload your power boards with appliances like heaters and electric blankets.
Strong fire screens should be set up in front of open fires.
Turn off your electric blanket at night.
Do not use outdoor heating and cooking equipment inside your home. The use of this type of equipment indoors could lead to the build-up of carbon monoxide, which could be fatal.
After the fire, a water main burst on the corner of William Edward Street and Francis Street Longueville (not far from the fire).
Cover Photo Source:  NSW Fire and Rescue Willoughby
Are You Looking to Buy or Sell in Lane Cove?
In The Cove is now producing a weekly Lane Cove Property Update. See our latest update here. 
If you are selling, ask your agent if they are an ITC Lane Cove Property Guide supporter.

In the Cove is on Instagram
If you would like to follow ITC's travels throughout Lane Cove and see some beautiful pictures of where we live, follow ITC on Instagram
 here.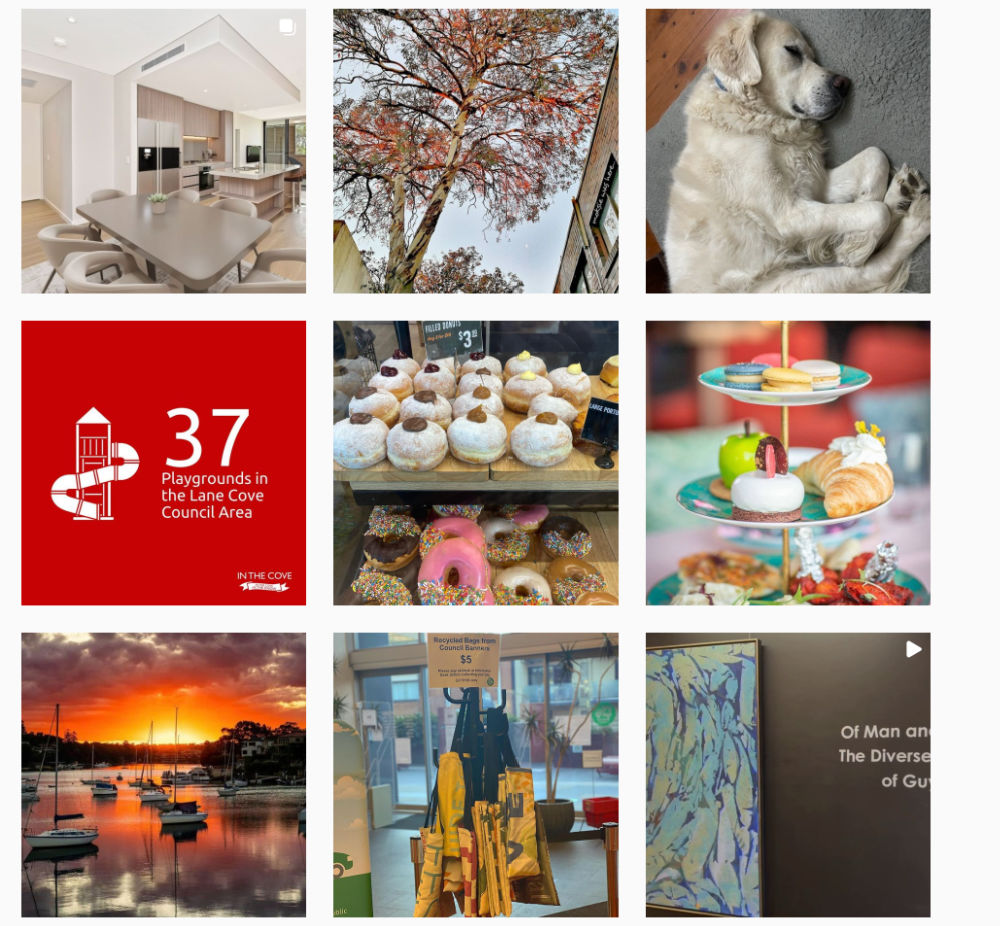 In the Cove Weekly News Blast
Have you ever heard people talking about a hot Lane Cove issue and wondered how they knew about it?  More than likely, they get our newsletter every Wednesday Night at 7.30 pm, and it has all the info that was on any of our social media platforms and more – so sign up now and never have FOMO (fear of missing out). SIGN UP HERE