Simon Kennedy is a Lane Cove Local and a hilarious man.  With more than 16 years as an international headline comedian, presenter and writer, Simon is one of Australia's most insightful and versatile entertainers.  He is in constant demand as a comedian for corporate events and the comedy circuit. He also keeps very busy as a voice-over artist (he has a studio at home) and writer for television, radio, and print.  You can also have Simon do comedy Corporate Zooms.
He is also one of Australia's best Donald Trump Impersonators.
As seems to be the case for many comedians, Simon's life has been tinged with sadness and grief, and twenty years ago, on September 11 2001, Simon's life changed forever.
Trip of a Lifetime
Simon's mum, Yvonne, worked hard all her life. She dedicated her life to helping others through more than 30 years of service to the Australian Red Cross, both as a volunteer and staff member.
After she retired, she planned an amazing trip of a lifetime to the United States.
She had a fabulous time and was on her way back to Australia. On September 11 2001, she boarded American Airlines Flight 77. This was the plane that crashed into the Pentagon.
There were no survivors, and Simon's mother was the only Australian on board.
This tragic death changed Simon's approach to his comedy: "I think it really cemented my moral compass…..it made me think what do I believe in? I developed a real hatred of racism out of the experience".
Some of Yvonne's personal objects were recovered from the crash site and have been donated to the National Museum of Australia. ITC highly recommends you read the page dedicated to Yvonne Kennedy on the National Museum of Australia's website. It's fascinating.
There is also a memorial to Yvonne at the Pentagon.
9/11 and the Art of Happiness
Simon has documented his feelings in a book called 9/11 and the Art of Happiness. It's an amazing insight into survival and regrowth following a devastating tragedy. How do you forgive anyone who commits a random act of deadly violence against a family member? How do you learn to be happy again?  Simon writes about resilience, success, happiness, and the art of letting go of bitterness and hatred.
In 2019, Simon Kennedy travelled to the Guantanamo Bay detention camp in Cuba and stared into the eyes of one of the men who murdered his mother. He outlines what he felt and saw in his book.
Not a day goes by without Simon seeing something on the news about 9/11, and with the 20th anniversary of the attack looming, he will be reminded again of his massive loss, but he has worked hard not to hate and to forgive.
Simon's book has been updated to include details of his trip to Guantanamo Bay, and his book is now available on Audible.
ITC interviewed Simon on our Podcast, and you can listen to him here.
Where to Buy the Book
Website: www.simonkennedy.com
Audible:  9/11 and the Art of Happiness
Kindle:  9/11 and the Art of Happiness
Also Available on Apple Books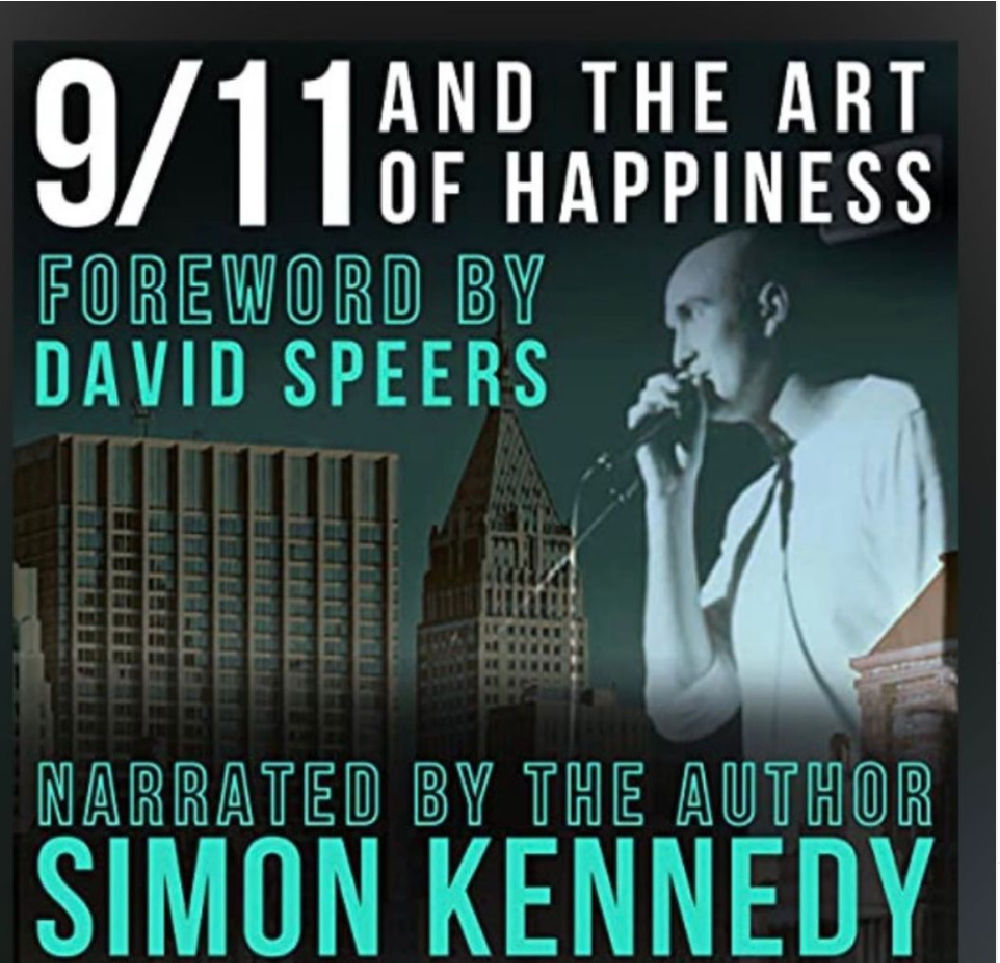 Follow Simon On Social Media
Facebook: @SimonKennedyComedian
Instagram: @simon_kennedy
Twitter: @Simon_Kennedy
Simon's Podcast:  Historically Inaccurate
ITC Wants You
Are you an ITC SUPERFAN? We know many of you are! For those who are not, we have so many platforms to follow. Don't miss out!
Instagram – www.instagram.com/inthecove/
Newsletter – https://inthecove.com.au/sign-up-for-newsletter/
Lane Cove Chat by ITC– www.facebook.com/groups/itclanecovechat
Kids in the Cove – www.facebook.com/groups/861987681252413
In the Cove Podcast – inthecove.com.au/in-the-cove-lane-cove-podcast/
Weekly Lane Cove Property Update – https://inthecove.com.au/category/lane-cove-property/
As always, thanks to everyone for the support!!!!
Check out our Instagram Site click on the picture below.