Toby Roberts is a Greenwich local and author of the memoir Two Mums and a Dad.
Two Mums and a Dad is a memoir about Toby's teenage years growing up with a lesbian mum in the 1980s in Beecroft.  You can purchase the memoir locally at Burns Bay Bookery (who are fabulous supporters of local authors).
Two Mums and a Dad has been described as a delightful coming of age memoir that explores the angst of puberty, school, sport and bad 80s fashion. Beneath the humour and quirky characters, reminiscent of Netflix's Sex Education series and just as awkwardly funny, lies a deeper reminder of the human need to pursue more authentic lives, and the capacity for people to surprise us by accepting love in all its forms.
Over time, the bravery and decency of Toby's two mums win admirers and supporters in unlikely places, from rugby-playing schoolboys to deeply religious stay-at-home mums.
ITC asked Toby some questions about his memoir.
Why Did You Decide Now Was the Time To Write About Your Family?
There's never a good time to say awful things about your family members, but when I found a publisher brave enough to put it out, I jumped at the opportunity!
More seriously, I was writing when intolerance seemed to be rising in the United States and elsewhere, so I wanted to remind myself that communities can also become more tolerant over time. Sydney's North Shore certainly did.
How Long Did It Take to Write Two Mums and a Dad?
It took about 12 months to pull it all together, but I'd been taking notes about my childhood for decades. Now, whenever my friends see me taking notes, they say "Don't put this in a book!"
How Did Your Parents and Siblings React?
Reactions were unpredictable. My older brother, who comes in for some of the harshest treatment, said I should have gone harder. My mum, who is the hero of the story, thought I should have been kinder. My father, who is the scary ogre, wanted more detail on the family dogs. So, totally random.
What Has Been the Feedback?
Lots of people from my old neighbourhood reached out to say, "I remember your weird family". Another rang up during a radio interview to say, "I'm still the only gay in the village."
ITC Note:  Toby is being modest – he has had excellent reviews from other authors such as below
The Memoir is About Your Childhood in Beecroft – Did you Go To School There?
I went to an Anglican school on the North Shore, which will remain nameless because my portrait of the place isn't always flattering, and someone from the old guard might hunt me down and kill me.
Are you Working on Another Book?
I'm close to finishing a second book, about the time I spent as primary carer for my son when he was a toddler. My wife is feeling nervous about that one.
How Long Have You Been a Greenwich Resident?
I moved to Greenwich with my wife and kids in 2019. My kids say it feels much longer, which might be a back-handed compliment. My wife and I were looking for somewhere with space and nature, close to town where we both work, and Greenwich ticked all the boxes. I realise now, that in many ways Greenwich is similar to Beecroft, especially in relation to the bushland setting and the sleepy village atmosphere, so I've basically wound up where I started – it's a bit sad really.
What's Your Favourite Thing To Do in the Lane Cove LGA?
I love kayaking among the yachts in the bay at the bottom of my hill. My son tries to tempt me into acts of piracy by asking "Which one of these boats would you like to steal?"
Where Is Your Favourite Place to Sip Coffee in Greenwich/Lane Cove?
The Social Room in Greenwich is our favourite. They tolerate our demented Whippet.
How to Purchase Two Mums and a Dad
Two Mums and a Dad 
Available from Burns Bay Bookery
Facebook:  @tobyrobertsauthor
Instagram: @tobyrobertsauthor
Purchase Online Here
Keep Local News Free
---
Many of you have asked how you can support In the Cove. It's so easy – tell your friends about us, follow us on a different platform or subscribe to our weekly news blast.
We now have a Patreon account  where you can sponsor us for any amount you like (this allows us to keep local News free – no paywall!!!)
ITC wants to make sure you get local News when you need it by employing local people to help us out. We need your help – yes, local business advertises with us, but this is our sole source of funding. Feel free to be a reader sponsor if you have enjoyed our local news coverage – no amount is too small or too big. Thank you so much to the people who have already supported us via our press Patreon account. Help Us Here.
Stay tuned. We will be announcing our In the Cove Intern programme soon – where we will take on a part-time PAID intern who lives locally and is studying either PR, Social Media, Communication or Journalism.   This is our way to give back to Lane Cove, and as you would be aware, we offer free advertising for all local jobs as we are passionate about local jobs for local people.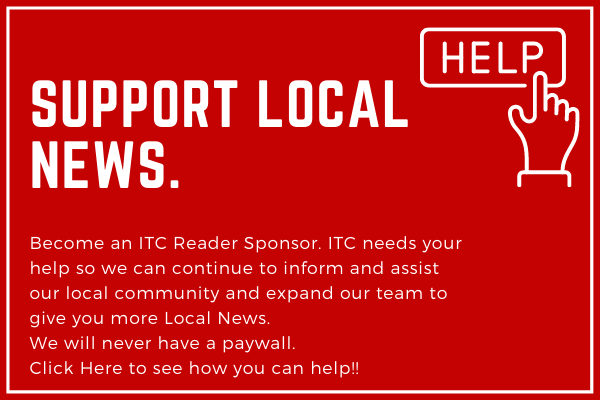 ---
Get Your Local News on Different Platforms
We have many platforms to follow, each taking a different take on Lane Cove News and Information. Don't miss out!
Facebook: www.facebook.com/inthecove