Welcome to our Lane Cove News week in review.
Sydney Water Burst Pipe Update
On 28 September 2022, a roving reporter informed ITC they observed a Sydney Water crew working at the Epping Road Location where the water pipe burst on 10th September 2022 – read the full story here.
At the same time as they were working on the pipe, another water leak appeared outside Stringybark Day Care Centre on Landers Road.
An article in the Sydney Morning Herald on 25 September 2022 claimed raw sewage is leaking into Sydney Harbour, amid an ongoing dispute over a plan to upgrade Sydney's ageing wastewater system.  Read more here (this article is paywalled).
ITC has been asked about what is the best way to report a water leak.  Sydney Water does respond quite quickly if you report a leak/water main burst via Snap Send Solve.
Lane Cove Council's Annual Customer Satisfaction Survey
Lane Cove Council has commenced its annual customer satisfaction survey. You may receive a call from their survey company Micromex.
The phone surveys started on Monday 19 September and run for 3 weeks. Phone Calls will be made Monday – Friday 9:00am – 7:00pm, and Saturday 10:00am – 5:00pm. The caller ID will be 02 4355 9760.
You'll be asked if you've been in touch with Lane Cove Council and your perception of Lane Cove Council and its services.
If you have any questions, contact Lane Cove Council's Customer Service team. 
Lane Cove Planning Panel Determines Modified DA for 60 Cliff Road Northwood
The current owner of 62 Cliff Road Northwood (a historic house that recently burnt down and is being treated as suspicious) is Y F Chen, and the house next door, 60 Cliff Road, is owned by XH Li and OY Chen.
A Development Application was lodged for 60 Cliff Road Northwood in 2021, and the DA was refused by the Local Planning Panel in 2021 – DA 110/2021.
A section 8.2 Review of Determination – New Dwelling house was lodged on 5 July 2022.
Lane Cove Council must refer a section 8.2 review report to the Local Planning Panel either supporting a proposal or providing grounds as to why a proposal should not be approved.
The plans submitted for this review show the 60 Cliff Road Northwood redevelopment plans have been scaled back in size and bulk.   Lane Cove Council has recommended the development application be approved.
On 20 September 2022, members of the Lane Cove Local Planning Panel undertook a site visit.  The Local Planning Panel Minutes have now been published on the Lane Cove Council Website.  The revised plans have been approved with a deferred commencement.  ITC will publish a full report on this DA later this week.
In the Cove is making NO suggestion that the Development Application for 60 Cliff Road and the Arson investigation are linked.
Outdoor Dining Rebates
NSW small and medium hospitality operators can now claim the State Government's $5,000 Alfresco Restart rebate, enabling them to create or expand their outdoor dining offerings.
Premier Dominic Perrottet said the rebate would reinvigorate communities and change the way customers dine.
"After a cold winter and now that spring is here, the NSW Government's broader $66 million Alfresco Restart package is helping to boost local hospitality and ensure customers can enjoy new outdoor dining experiences at some of their favourite venues," Mr Perrottet said.
"Whether you're a café in Western Sydney, a restaurant on the Northern Beaches or a pub on the Central Coast, this is about giving businesses and customers more choice and convenience."
Examples of eligible expenses include generators, heaters, fans and misters, installation of outdoor power points and weather protection for shade and rain, including umbrellas.
Small and medium hospitality operators have from now until 30 September 2022 to claim their one-off Alfresco Restart rebate of up to $5,000, which is available to the first 5,000 eligible businesses to register.
Minister for Small Business Victor Dominello said there are still around 900 rebates available for businesses to register and claim for.
"This program will help businesses to bounce back from two years of interruption caused by the pandemic by reducing the cost of dining transformation," Mr Dominello said.
"It is great to see so many businesses having already registered for the rebate program but there is still space available for more looking to go alfresco."
The rebate is being delivered by Service NSW. Businesses must first register on the Service NSW website to confirm their eligibility. Customers will need a MyServiceNSW Account, proof of identity and a valid ABN to register.
Businesses considering kerbside dining but looking for additional support on how to do so can reach out to a Service NSW Business Concierge for guidance.
Hospitality businesses can also access free tailored business advice on how to find new customers, improve their digital presence, manage cash flow and pricing strategies by contacting Business Connect.
Minister for Hospitality and Racing Kevin Anderson said alfresco dining has been such a success that its temporary measures have been extended for a further 18 months to further support the hospitality industry.
"The temporary alfresco dining measures has largely been in the CBD, which has been great, but we would love to see more regional venues take up this opportunity and consider permanent options that reflect the community's desire to dine outdoors year-round," Mr Anderson said.
Customers can speak to the Business Concierge and Business Connect teams by calling 13 77 88 or can get more information on these services by clicking here.
The program follows other measures from the NSW Government designed to boost outdoor dining. Another initiative is fast tracking approvals for venues wishing to extend their liquor licence boundary to include new outdoor dining spaces.
St Michael's Catholic Primary School Lane Cove Celebrates 100 Years – 23 September 2022
The School Community had a wonderful day on 23 September 2022, celebrating 100 years.  The event included the opening of a time capsule buried in 1997.
The following was posted on St Michael's Facebook Page:
"Happy St Michael's Day!!!
Today we had a wonderful day celebrating our centenary!
We started the day with a beautiful mass led by our parish priest Father Sam, and Father Martin, who was a previous parish priest here at St Michael's.
After a beautiful morning tea, we had another exciting celebration in our school hall. Here we opened up a time capsule which was buried in our school playground 25 years ago on the school's 75th anniversary. It was exciting to see the items inside.
Our students then enjoyed a delicious sausage sizzle lunch.
We thank everyone who was able to join us today. In particular, Mr Tony Farley (Executive Director of Sydney Catholic Schools), Ms Jacqueline Frost (Chief of Staff), Anthony Cleary (Director: Mission and Identity), Brett Foster (Specialist: System Performance), and Steve Conlon and Janice Haydon (both former principals of our school.)
We also welcomed today the following Sisters of Mercy:
Sr Jennifer Bailey RSM
Sr Margaret Farrell RSM
Sr Miriam Grech RSM
Sr Bernadette Mansour RSM
Sr Monica Raper RSM
Sr Margaret Shakeshaft RSM
THANK YOU for celebrating with us! It has been a pleasure!
Of course, we would not have been able to pull off such an event without the help and support from our wonderful volunteer parent helpers and our amazing staff. We are grateful for all their support.
Our students had a wonderful last day of term, and now everyone is looking forward to a restful school holiday break."
Lane Cove Events
Unfortunately, due to the forecasted wet weather, Council has decided to cancel the Screen on the Green Cult Classics scheduled for 29 September 2022.
The next Screen on the Green: Spooky Spectacular is on Friday 28 October from 5:00 pm – 8:30 pm at The Canopy.
Screen on the Green: Spooky Spectacular
Friday 28 October, 5:00 pm – 8:30 pm, The Canopy
Celebrate the Spooky Season with some fun family movies in The Canopy. Bring a blanket, purchase dinner from one of our local businesses and settle in for a spooky night with family and friends with these two free movie screenings:
Monsters vs Aliens (PG) – 5:00 pm
Wallace and Gromit: Curse of the Were-Rabbit (PG) – 7:00 pm
No bookings are required.
Lane Cove Sport
On Sunday,25 September 2022, the Lane Cove Golf Club won the Golf NSW W Gibson Trophy, a team competition of 'C' Grade Golfers with over 40 Sydney Metropolitan clubs in 11 Sections playing six-round games to qualify for the elimination finals. The W Gibson Trophy has been played since 1957, from which Lane Cove has won the flag now two times, the last in 1976.  Read more here.
Lane Cove Netball Club's Summer Skills Program is open for registration!!
The skills program is on Tuesdays at Lane Cove Public School – 1-hour sessions for nine weeks in Term 4, 11 October to 12 December 2022.
You don't need to be a member of the Lane Cove Netball Club to register.
Numbers are capped so don't miss out.
Active Kids vouchers accepted.
The Club is also offering a FREE TRIAL for anyone who would like to attend the first session. If you decide to proceed, then you'd go ahead and register and pay the full term's fee.
For full details, click here.
Last Chance to Treat Our Local Nurses
Check this out!! Joyce from Bakers Delight is running this initiative for local nurses.
If you want to help with this initiative, please pop over to Bakers Delight and buy a bun asap.
This is not only a generous offer BUT from a local business owner who last week could not operate her bakery at full capacity for three days due to low water pressure. At one stage, she had to carry buckets of water from the lovely staff at Sunset Diner and ended up hurting her shoulder/collarbone.
Let's give a Lane Cove local business owner some support.
Crime Incident and Accident Report
Accident Epping Road/Longueville Road – 22 September 2022 (see our cover photo)
ITC has been advised by the North Shore Police Command that police responded to a report of the accident at Epping Road/Longueville Road.
NSW Police will allege that a male proceeded through a red traffic control light, causing the collision.  Both drivers were conveyed to hospital for treatment. The male driver has been issued with an infringement notice for "Not stop before lights at red light".
An NSW Ambulance Media spokesperson advised two patients were taken to hospital. One person was taken to Royal North Shore, and one person was taken to Royal Prince Alfred.
H92579078 – Police pursuit – Artarmon – 26/09/2022
A 29-year-old Artarmon man will face Hornsby Local Court on the 11th of November after a police pursuit.
About 1:50 am on Monday, 26 September 2022, police were patrolling the Pacific Highway, Artarmon, behind a black Holden Astra when it's alleged the vehicle proceeded through a red traffic light. Police attempted to pull the vehicle over, however, the male driver failed to stop, and a pursuit was initiated.  Police followed the vehicle for a period of time; however, the pursuit was terminated by police due to safety concerns.  It will be alleged by police that the vehicle proceeded through another red traffic light and was travelling well in excess of the posted speed limit.
A short time later, police allegedly located the vehicle after it had crashed in Longueville. Police spoke with the male, and he was subsequently arrested. The male was transported to the hospital for treatment and then conveyed to Chatswood Police Station. At the police station, the male was charged with five offences including, Not stop at stop line at red light, Police pursuit – not stop – drive at speed, Drive recklessly/furiously or speed/manner dangerous, Exceed speed > 45 km/h and Drive while licence application refused.
Longueville locals saw the aftermath of the crash the next morning – see the pictures below.
H89358810 – Firearms Prohibition Search – St Leonards – 27/09/2022
A 62-year-old St Leonards man has been charged with seven offences after a search of his unit and businesses was conducted on Tuesday 27th September.
Police attended a St Leonards unit complex around 7:15am where the male was spoken to and had a Firearms Prohibition Order and a Weapons Prohibition Order served on him.  In a subsequent search of the male's unit police will allege that they located a number of items of interest including Pistol, knuckle dusters, ammunition, cannabis and cocaine.
The male was arrested and conveyed to Chatswood Police Station where he was charged with Possess unauthorised pistol, Possess unregistered firearm, Not keep firearm safely, Possess ammunition without holding licence, Possess or use a prohibited weapon without permit and Possess prohibited drug. The male was bail refused and is due to appear before Manly Local Court today.
H 89679660 – Mid Range Drink Driving – Roseville – 24/09/2022
Police have charged an East Maitland man with mid-range drink driving after he was allegedly seen driving erratically.
About 11:35pm on Saturday 24th September, police stopped a black Audi on Spearman Street, Roseville for the purposes of a breath test after police observed the vehicle swerving in and out of lanes. The male driver allegedly returned a positive roadside result and was subsequently arrested and conveyed to Chatswood Police Station.
Police will allege back at the station the driver stated he had consumed four beers earlier in the evening before getting behind the wheel. The male allegedly returned a mid-range reading of 0.124 grams of alcohol in his breath.  His licence was suspended on the spot, he will face Hornsby Local Court in November.
E90539622 – Sexual Extortion – 25/09/2022
Police are investigating after an Artarmon male was extorted online.  Police have been told by the male that on Friday 23rd September he received a friend request from a person purporting to be a female on the social media platform, Instagram.
The male and female conversed for a period of time before she suggested to the male that they chat on the social medial platform, Snapchat. After further conversation, the pair started sharing intimate images of each other.
After sending around 5 intimate images of himself to the female, she started a group chat with around 19 of the male's friends and threatened to share the intimate images of the male unless he paid her $1,000.
In total, the male transferred $2,500 to the female. Police are investigating the matter and are reminding the public to be cautions when interacting with people online that they do not know.
H90914448 – Drug Supply – Mosman – 24/09/2022
A 24-year-old Cromer man will face Manly Local Court on the 13th October after police stopped a vehicle on Spit Road, Mosman.
About 5:00pm on Saturday 24th September, police stopped a grey Volkswagen and had a conversation with the male driver. Police will allege in court that while talking to the male, they could smell a strong scent of cannabis emanating from the vehicle and could see various drug implements within the vehicle. In addition to this, the male allegedly told police that there was cannabis in the vehicle.
Police decided to search the vehicle and during that search, police allegedly located 266 grams of cannabis, a small bag of what police suspect is MDMA and $2810 in Australian currency.  The male was arrested and conveyed to Chatswood Police Station where he was charged with four offences, including Supply prohibited drug and knowingly deal with proceeds of crime.
The male was given conditional bail.
E91844468 – Fraud – Willoughby – 21/09/2022
Police are investigating after a Willoughby man was frauded $120,000.
Police have been told that on Wednesday 21st September 2022 the male was contacted on his mobile phone by another male claiming to be a "commbank resources manager".  The male convinced the Willoughby man that he was a genuine caller from the Commonwealth Bank and asked him to download a screen share application to his computer. The Willoughby male complied with this request and the male gained remote access to his computer.
Police believe, that as a result of this remote access being given, the male obtained the victims banking login details. A short time later, the Willoughby man noticed that two electronic transfers had taken place from his Commonwealth Bank Account. The first was for $20,000 and the second was for $100,000.
As the investigation continues, police are urging the community to be wary of these sorts of scams.  A banking organisation will never call its customers and request remote access to their electronic devices. If you believe you are being scammed, we encourage you to contact your financial organisation, a trusted family member or friend, or police.
Week in Review Sponsor – Apple Dental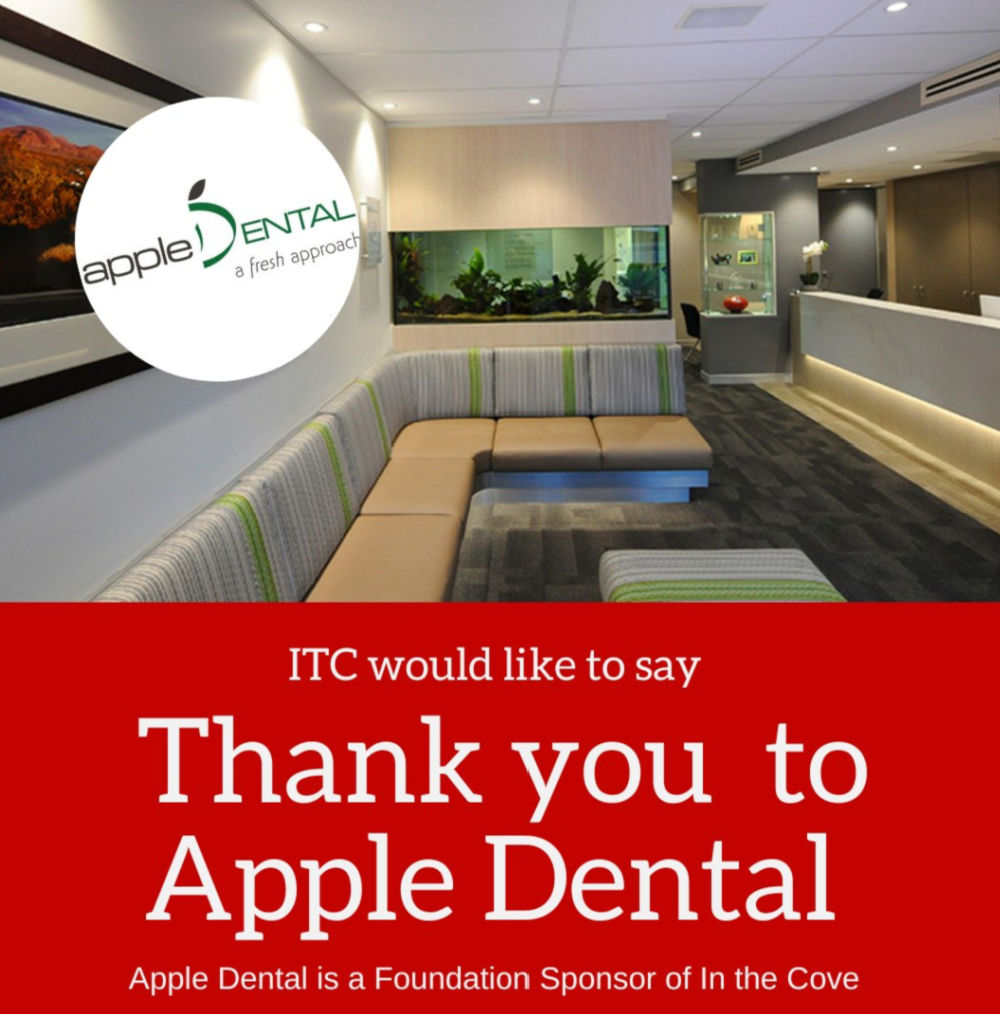 Help Support Local and Independent News
You can support us in three ways:
Become an ITC reader sponsor –  Feel free to be a reader sponsor if you have enjoyed our local news coverage – no amount is too small or too big. Thank you so much to the people who have already supported us via our press Patreon account. Help Us Here.
Buy the ITC  team a coffee – our office is nearly every coffee shop in Lane Cove, and we regularly meet locals at coffee shops – buy the ITC team a coffee (or two) here.
Do you own a Lane Cove Business or a Lane Cove resident who owns a business, you can advertise with ITC – our packages start from $30 monthly fee (for a 12-month commitment). Email us here for our rates card.