Article Updated 20 October at 9.00 pm
Fire and Rescue NSW (FRNSW) investigators have determined that a line marking machine left on charge started the fire in a 60m x 20m maintenance shed.  The fire has caused an estimated $500 000 damage.
Earlier this morning (20 October 2022), a fire broke out in one of the maintenance sheds located on the Senior Campus at Saint Ignatius' College Riverview.  The fire was contained in the Maintenance Shed, which is not located near other school buildings or the boarder accommodation.  There is staff accommodation in that area.
Emergency Service Crews were called to the scene at around 4.30 am.  NSW Fire and Rescue, Police and Ambulances attended.
Fire crews, wearing breathing apparatus, attacked the blaze from multiple sides and gained control by 5.30 am.
No-one was injured during the incident and no evacuations were necessary.
Forty Fire Crew Members were in Attendance
NSW Fire and Rescue told ITC that at one stage, there were 40 crew members in attendance with 16 fire engines called to the scene.
The flames consumed paint cans, paint thinner, a supply of petrol and a small maintenance vehicle before it spread to the roof.
Due to the fire being located near the river side of the College, it was necessary to bring in specialist crews and equipment.    Crews used the Bronto Skylift to assist in extinguishing the fire (see cover photo).  The Bronto Skylift can reach up to 40 metres. 
NSW Fire and Rescue advised that crews remain on site to ensure there are no breakouts or embers burning.  Fire Crews were not able to access the shed as it was destroyed.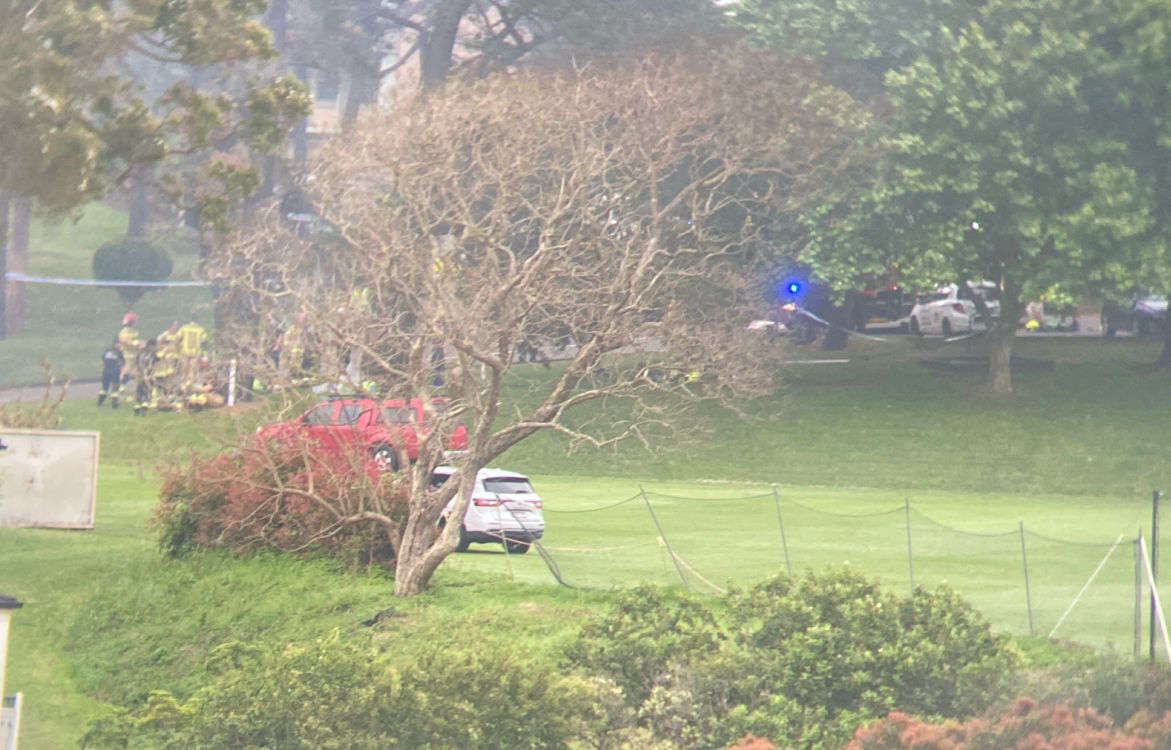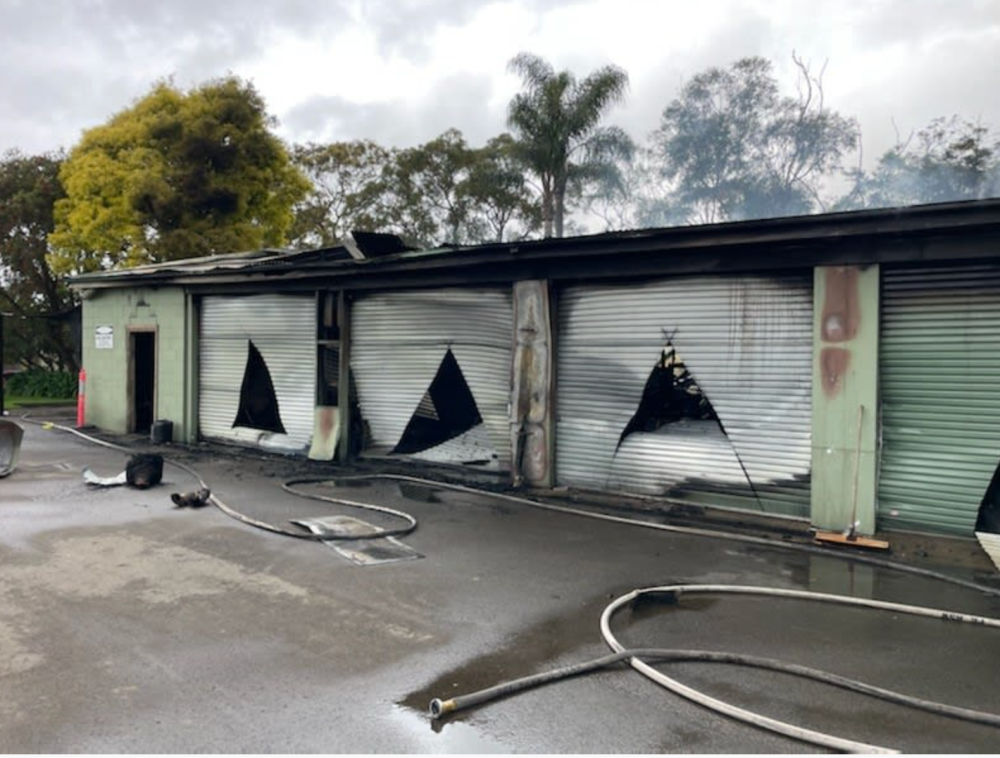 Saint Ignatius' College Riverview Principal Dr Paul Hine released the following statement:
"Early this morning a fire broke out at one of the maintenance sheds on the far southern side of Second Field. The fire was quickly controlled, and no one was injured or hurt. We would like to express our gratitude to the local Fire Brigade and Police for their quick response in attending to the fire.
School operations will continue as normal today however Loyola Road will be closed between the Gartlan roundabout and the Archway. Bus and ferry transport will not be impacted.
As the Fire Brigade will still be on site this morning, we ask that all those arriving at the College allow a little more time and to please be mindful of restrictions that might be in place on-site.
At this stage HSC examinations will not be affected. "