The Australian Ballet School was established in 1964.
For over 58 years, The Australian Ballet School has transformed hundreds of aspiring dancers and produced professional artists of the highest calibre.
Their graduates include the former Artistic Director and most of the Principal Artists of The Australian Ballet, world-famous choreographers such as Graeme Murphy AO, and dancers who have succeeded in the best international companies, such as Hannah O'Neill of Paris Opera Ballet.
One of their future graduates will be 13-year-old Lane Cove Local Tom Barnett. Tom is currently in Year 8 at Barker College. Next year, he will leave Lane Cove and start studying at the prestigious Australian Ballet School.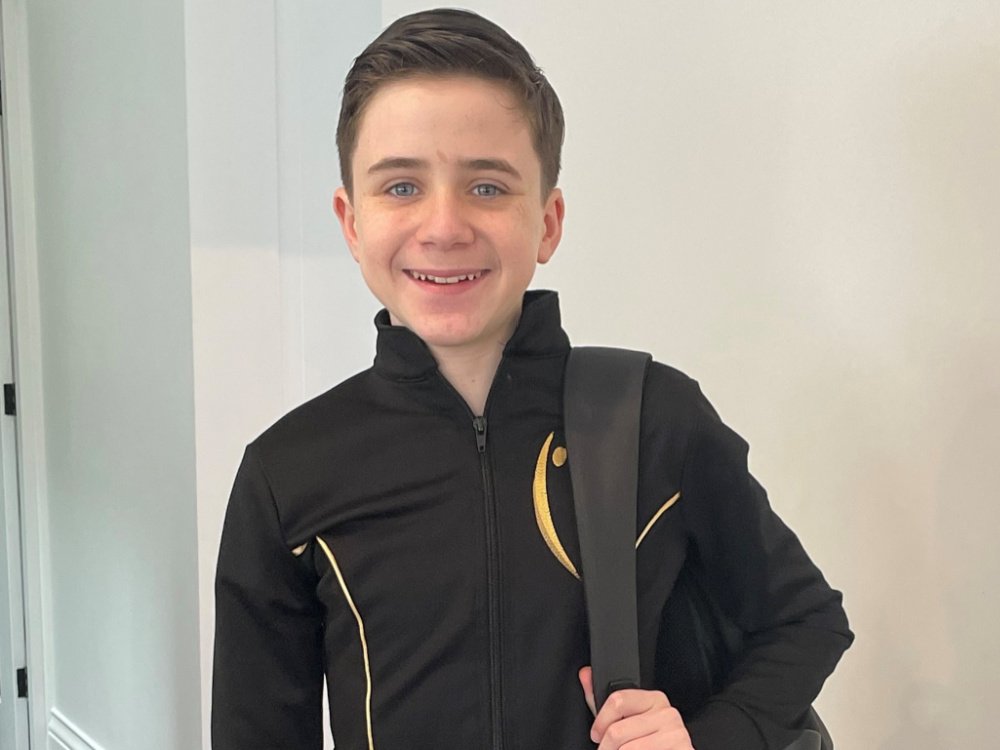 Tom told ITC the following:
When Did You First Start Dance Lessons?
I started learning at Lane Cove Dance Academy in kindergarten when I was five. My twin sister, Charlotte, started ballet the year before, and after watching her perform at her end-of-year concert, I decided I wanted to dance as well.
When I was six, I joined Jazz classes and then went on to pick up tap, hip-hop, acrobatics and contemporary classes at Lane Cove Dance Academy.
In year four, I decided I wanted to audition for  The Australian Ballet School Interstate Program, and I was accepted.
At Barker College (which many people don't know has a great dance programme), I also learn jazz and lyrical, participating in their competition teams. However, outside school hours, I decided to concentrate on Ballet.
I also enjoy singing lessons and drama lessons, and I'm in the Barker College middle school theatre sports team.
At Lane Cove Dance Academy, I learn the Cecchetti method.
In year six, I also started ballet classes at the Conlan College at Pymble, where I am schooled in the RAD method by Robert Bruist, who has been a fantastic male role model.
Did a Particular Mentor Inspire You?
Jane Moran at Lane Cove Dance Academy has been my teacher since I was six – she is a genuinely amazing ballet teacher who is also kind, caring and, most of all, patient. I won the NSW Cecchetti medal's intermediate division this year under Jane's training.
I developed my performance skills from my jazz teacher Kristy Larcher.
How Many Hours a Week Do You Train?
I train 16 hours a week in ballet, contemporary and strength and conditioning.
How Do You Audition for The Australian Ballet School?
I have been with The Australian Ballet School Interstate Program since I was ten.
In April, I attended a week of specialized male coaching.
After a week-long intensive coaching, I was invited to participate in the final round of auditions. There were four audition days in Melbourne during which I took classes and was assessed in ballet and contemporary. At the end of this process, I was offered a place in The Australian Ballet School.
How Long Will You Study at The Australian Ballet School?
I will commence at the Australian Ballet School in Melbourne in level Four (the equivalent of year Nine at school), and The Australian Ballet School continues until Level Eight. I will move into the Marilyn Rowe boarding house and attend academic classes at the Victorian College of the Arts Secondary School.
How Can Lane Cove Locals Follow Your Progress?
Earlier this year, I performed with the Victorian State Ballet in their production of Cinderella at The Concourse – I played the young prince. You can see some of my performances on Instagram – @tombarnettballet.
A Ballet Dancer Needs to Keep Up Their Strength – What are your Favourite Places to Eat in Lane Cove?
I can't go past the bacon rolls from Luke and Sarah at Unwined Expresso Bar and the garlic prawns at Encasa.
In the Cove can't wait to see Tom's name up in lights one day (no pressure, Tom).
Get Your Local News on Different Platforms
We are more than a Facebook Page,  Weekly Newsletter or  Website – ITC is available on many platforms
Facebook – https://www.facebook.com/Inthecove/
Instagram – www.instagram.com/inthecove/
Weekly News and Events Blast – https://inthecove.com.au/sign-up-for-newsletter/
Lane Cove Chat by ITC (our closed Facebook group for Lane Cove Locals) – www.facebook.com/groups/itclanecovechat
Kids in the Cove – www.facebook.com/groups/861987681252413
In the Cove Podcast – inthecove.com.au/in-the-cove-lane-cove-podcast/
Weekly Lane Cove Property Update – https://inthecove.com.au/category/lane-cove-property/
As always, thanks to everyone for the support!!!!
Help Support Local and Independent News
You can support us in three ways:
Become an ITC reader sponsor –  Feel free to be a reader sponsor if you have enjoyed our local news coverage and would like to be an ITC reader sponsor. You can sponsor us with a monthly sponsorship fee.  We have reader sponsors who sponsor us for $5.00 a month and some who sponsor us for $100 a year – no amount is too small or too big. Thank you so much to the people who have already supported us via our press Patreon account. Help Us Here.
Buy the ITC  team a coffee – We now have a team, and they need to be paid – buy the ITC team a coffee (or two) and that will help us pay their wages and shout then a coffee Buy a Coffee here.
Do you own a Lane Cove Business or a Lane Cove resident who owns a business, you can advertise with ITC – our packages start from $30 monthly fee (for a 12-month commitment). Email us here for our rates card.