School holidays are fast approaching. As you know, activities book up VERY fast! We have a list of local activities to make your kids break fun and exciting!
Did you know you can use The Active & Creative Kids vouchers to pay for so many of the below activities? The Active program provides two $100 vouchers for parents, guardians and carers of school-enrolled children to use towards sport and active recreation costs each year. The Creative kids voucher can give one $100 voucher per year to put towards the cost of lessons and fees with registered providers.
Vouchers are valid January to December and Voucher 2 is valid July to December.
---
Active
---
Dance all day, learn new skills, create, imagine and inspire your inner dancer!
No experience needed. From ages 4 years to 12years.
WORKSHOPS IN – ballet, jazz, musical theatre, hip hop, contemporary, acrobatics, pilates and much more!
PRICING
Special Price for BBDS students – $75 +GST per day Non BBDS students – $85 +GST per day

We accept Creative Kids Vouchers for camps.
HOLIDAY CAMP WEEK 1 – Wednesday 12 – Friday 14 April
HOLIDAY CAMP WEEK 2 – Tuesday 18 – Thursday 20 April
Ages 4-7 years & 8-12 years
Time 9-3pm (early drop off and late pick up available. (SMS 0402779330 to organise)
Bring your food, yoga mat or towel, water bottle, pillow and/or blanket for movie time.
We provide popcorn, chips and fruit.
To enrol please fill out the form on the website and email through
Address:  Suite 16, 47A Penrose Street, Lane Cove West
Phone:  0402 779 330
Booking: [email protected] or 0402 779 330
---
HOLIDAY SPORTS
Before and after care available from 8am-6pm
Little Legends Holiday Sports – for ages 4 to 12
Each day we showcase a new sport through fun games and skills training. It's a great holiday activity to build confidence, make new friends and most importantly have fun outdoors.
Program information
For ages 4 to 12
$75 per day
9am to 3pm
8am to 6pm, additional $20 pp/pd
Where:  Shore Playing Fields
Book here: littlelegends.net.au
Email: [email protected]
Website: littlelegends.net.au
---
Grasshopper Soccer Ryde
School holiday program for Kids on the 12th, 13th, 19th & 20th of April at the Pottery Green Oval, Lane Cove. Lots of fun & action with exciting soccer drills, team building activities and jumping castles.
Sign up at https://grasshoppersoccer.com.au/lane-cove or
contact: [email protected] or 0420 335 785/ 0466 310 817

---
River Road Tennis Centre
River Road Tennis Centre school holiday camp programs are designed for children ages 4-14 years old of all levels and ability. It is an excellent way for children to experience the game of tennis from a grass roots level.
We provide a specific program utilising modified equipment, enabling everyone to play and enjoy their progress. Children will maximise their development by staying with their peers for the duration of the camp. Varied activities will ensure an engaging, fun and active school holiday experience.
For more information or to book into one of our sessions, please visit our website www.riverroadtenniscentre.com.au/camps
River Road Tennis Centre – 180 River Road Lane Cove NSW 2066
T: (02) 9428 3336
---
Swim Development Australia
Learn one of the most important life skills with Swim Development Australia
Swim Development Australia provide safe and practical swimming lessons at our indoor heated pool in Greenwich and mobile classes at home or ocean pools in the Eastern Suburbs, South Sydney and Inner West.
Swim Development Australia offers a variety of classes with accredited Austswim Instructors for adults and children. We are a registered NDIS Swim school and all our instructors are fully trained and equipped in CPR and appropriate qualifications for the classes they teach.
Contact: 
Email: [email protected]
Mobile: 0416967939
---
Imagination Dance
Join us these school holidays for 2 hour, drop off, fun-filled holiday camps.
They include ballet, jazz, singing, craft, snack break and games. Join us for 1 or all days with the following discounts:
1x camp= $40
2x camps= $70
3x camps= $100
4x camps= $120
Register Online at: www.imaginationdance.com.au
---
Paul's Tennis Academy
Our holiday tennis camps are offered for children aged 5-12 years, no matter their tennis experience. The camps are designed to promote tennis in a fun and engaging manner. The kids receive top level coaching from experienced coaches. Kids can be booked in for a quick session (9am to 11am), half day (9am – 12pm) or full day (9am – 3pm) with an option of an early drop-off. Our tennis camp's feature:
Balance and movement training
Ball and racquet skills
Technical tennis skills
Tennis fundamentals
Players are able to compete against each other in a real game setting
Prizes are offered for progressive winners
Lane Cove Dates April 2023
Week 1: 11 – 14 April
Week 2: 17 – 21st April
Fees:
Full day 9-3pm – $75
Half day 9-12pm – $60
Morning session 9-11am – $45
---
Kidfit Club
Monday 17th – Thursday 20th April 2023
Multi sport, Art Workshop, Soccer Clinic
8:30am – 3:30pm
St Michael's Primary Lane Cove
4 days = $260
3 days = $210
2 days = $160
1 day = $90
---
Educational
---
Kumon Lane Cove
At Kumon, we personalise each student's program, right from the beginning. Students begin study at a level that allows them to build self-confidence from day one, and progress according to their ability rather than their age. Over time, our students develop the study habits, attitude and skills that will allow them to study advanced material confidently and independently.
Kumon has operated in Lane Cove for over 30 years, and is run by local mum (and ex-Kumon Student) Sheryl Lee. We are constantly adjusting our centre to ensure the safety of our students, staff and the local community. Families can study with us in person, online, or via correspondence – choose the system that suits your family best!
Find out more about the Kumon Method of Learning by watching our introductory video (kumonglobal.com/kumon-a-foundation-for-the-future/) or booking an Orientation Meeting directly with Sheryl at [email protected].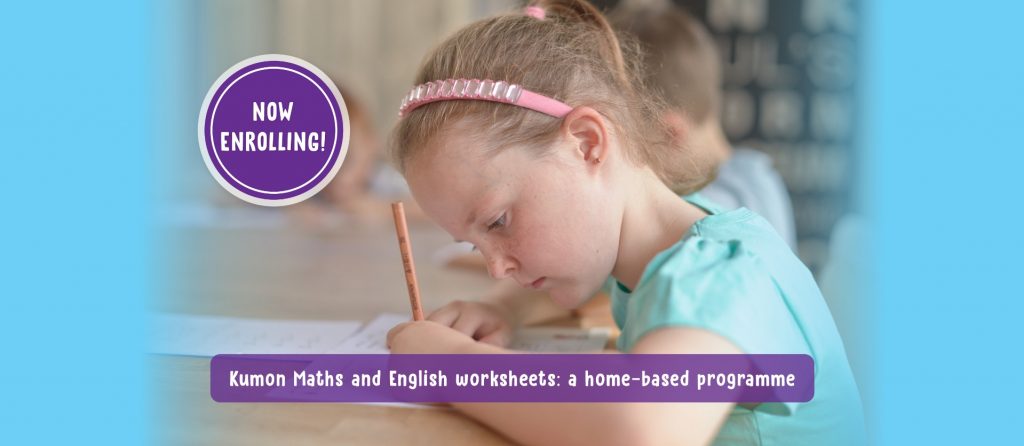 ---
Sydney Speech Clinic School Holiday Program
Week 2 – 19th, 20th, 21st (Wednesday – Friday) of April from 9.30am-11.30am
The Happy Hands Group Programs are all about promoting fine motor development, confidence and social skills to participate in learning and everyday tasks at school and in the community. The program is ideal for children between the ages of 5 to 8.
Week 2 – 19th, 20th, 21st (Wednesday – Friday) of April from 9.00am-11.00am
Lego® based therapy is a social development program for children with autism spectrum disorder (ASD) or other social communication difficulties. It uses children's interest and motivation for playing with Lego® to help them develop communication and social skills. Lego® based therapy offers a ''naturalistic'' approach to social skills development which can improve generalisation of social skills. (Delprato 2001; Kohler et al. 1997). Learning in real-life situations improves the generalisation of skills to everyday settings.
Website: http://www.sydneyspeechclinic.com.au/ssc/
Facebook: https://www.facebook.com/sydneyspeechclinic/
Instagram: https://www.instagram.com/sydneyspeechclinic/?hl=en
Phone:(02) 8404 0715
Gallery Lane Cove and Creative Studios 
​
Gallery Lane Cove + Creative studios invites you to join a fun and creative selection of pottery, drawing, painting, sewing and craft in our bumper Autumn Holiday Program. We run 3 hour workshops, 9.30-12.30 and 1.30-4.30 , alongside our all day sewing workshops 9.30-4.30.
We offer childcare between workshops when you book into 2 workshops over a full day and we also provide before and after care options.
Come join our experienced talented teachers for a day with lots of fun art making, sketching and getting creative with friends. ​
If you have a creative kids voucher, contact the gallery to get your unique code to use at checkout
Address:  164 Longueville Road NSW (opposite the Library)
Phone: 9428 4898
Booking Info School Holidays:  Gallery Lane Cove
Website: www.gallerylanecove.com.au
Email:  [email protected]
Facebook: @gallerylanecove
---
ART WITH ROS Holiday Program – Single Workshop Booking
Make the next school holidays both fun and enriching by giving your child an inspiring art experience!
---
Big Music Holiday Rock Camps
Make the next school holidays a hit by giving your child the Ultimate Rock Experience at Big Music Holiday Rock Camp!
Working in small groups with our expert music coaches, kids rotate each day learning songs on guitar, bass, drums, keyboard and singing with a performance on the last day.
No prior music experience required and it's a great way to discover an instrument they love.
Pricing:
5 day programs $600 each (M-F 9am- 3pm)
4 day programs $480 each (T-F 9am- 3pm)
Optional before/ aftercare extra
---
Bop till you Drop –

 School Holidays Workshops!
Imagine your child immersed in a 2 day Performing Arts Program during the school holidays, where they are creative, active and stimulating their brain too. Our core intention is building children's self-esteem and confidence and we are not shy at saying we are experts at it, having run School Holiday Programs for the past 20 years. Our carefully devised program has been nationally awarded with the accolade of winning People's Choice award for 'Best School Holiday Provider'!  Your child will be involved in physical activity through DANCE and Team Building Challenges. They will have the opportunity to use their imagination creating role plays in DRAMA and will have a blast participating in fun and educational classes in Singing, Cooking, Science and Craft throughout the days. To celebrate all their learning, at the end of the second day your child will perform in a concert showing off all their amazing new talents.
Give yourself some well-deserved 'me time' as your child engages in a highly popular holiday program in Sydney. They'll leave with massive smiles, wanting to come back the very next holiday break.
$100 CREATIVE KIDS VOUCHER WELCOME!
Enter discount code (COVE21) for $20 OFF your booking. 
+ Siblings are $30 OFF
(Only available for 2-day bookings)
Age: 5 – 12yrs
Cost:  $84 per day ($168 for 2 days)
Siblings: $69 per day – $30 OFF (2-day bookings only)
Enter discount code (COVE21) for $20 OFF your booking. 
CREATIVE VOUCHERS WELCOME!
Time: 9.00 – 3.30
Optional Extended Hours: 8.00 – 5.00
Date:  Tues 11 & Wed 12 April – GLADESVILLE (Boronia Park Church Hall, 93 Pittwater Rd, Gladesville)
Tues 11 & Wed 12 April – Kellyville
Wed 19 & Thurs 20 April – Mosman
Wed 19 & Thurs 20 April – Bondi Junction
Booking form:  GLADESVILLE BOOKING FORM
Phone: 1300 13 03 13
Email: [email protected]
Website: Bop till you Drop – School Holiday Program
Facebook: https://www.facebook.com/boptillyoudrop/ 
Instagram: @boptillyoudropaustralia
---
Guitar Lessons
The Greens North Sydney
FRIDAY 8 – MONDAY 11 APRIL
Easter Weekend
Celebrate Easter weekend with a bang and join us at the Greens for an Easter Extravaganza!
Don't miss out on the Mega Easter Egg Hunt happening on Sunday, along with face painting, live music, and Easter specials. And, of course, the Easter Bunny will be making a special appearance!
Plus, Easter specials all weekend long.
---
Local News At Your Fingertips
In the Cove is run by locals. It is the only online hyperlocal news and media business based in Lane Cove.  We provide local free news – we do not have a paywall and will never have a paywall.