Congratulations to all the wonderful people who have decorated their homes for Christmas.  You have put a smile on people's faces.  There are some wonderful lights all over Lane Cove (which includes all the suburbs in the Lane Cove Council district).   Here is the list of the winners of the Lane Cove Council Christmas Lights Comp (kindly sponsored by Tavis Standen from Ray White Lane Cove).
Here are some of the prize winners homes (we will try and update the blog with the other prize winners later on in the week)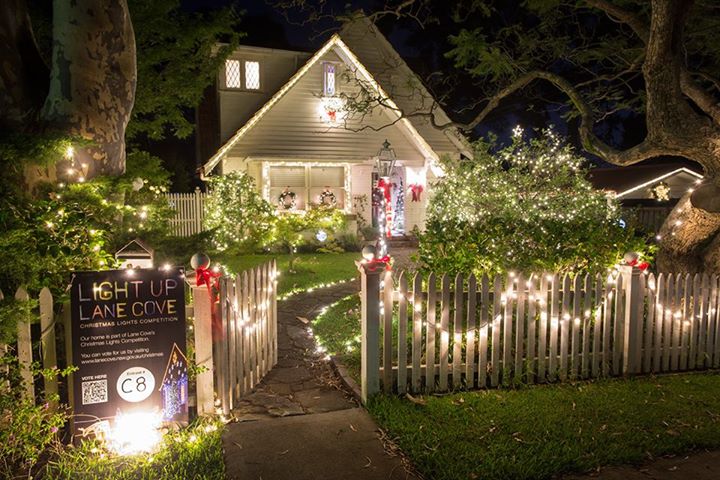 Best Street (for a second year in a row Sutherland Street)
Newcomer Award
ITC has decided that there should be an award  called The ITC Keep Up the Good Work Award (and they win a Lane Cove Tea Towel).  The winner is the following house that does a great job at Christmas and at Halloween (and I even think they give Australia Day a good go).  You can see this house from River Road – please let them know they have won the ITC award.
Here is the latest map of the Christmas Lights